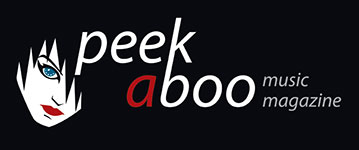 like this movie review
---
FILMFEST GHENT 2015
Jayro Bustamante: Ixcanul
Movie
Drama
•
World Cinema
[74/100]

Filmfest Gent
21/10/2015, Didier BECU
---
Don't blame us, but we know nothing about the cinema from Guatemala, and yet this film, that is almost entirely recorded in Kaqchikel (the language of the Mayans), is a remarkable one. During the last edition of the Berlin Film Festival Ixcanul won a Silver Bear and some insiders claim that this drama could do something at the next Oscars.

Director Jayro Bustamente introduces you to the Mayan community, a culture that is based on rituals and about wich the average Westerner hardly knows anything. The title refers to an active volcano where a group of Maya's lives. They earn their living by picking coffee beans. The handsome Mary is unwillingly betrothed to foreman Ignacio, but her heart beats for El Pepe. She gets pregnant from El Pepe and that is not only a disgrace for the parents, they also risk to lose their jobs.

Ixcanul is a slow film full of dizzying shots of beautiful landscapes and a nice proof that film still can be a window on the world.
Didier BECU
21/10/2015
---
Geen lezer die het ons kwalijk zal nemen, maar wij weten niets over de cinema uit Guatemala, en toch is deze film die bijna volledig in het Kaqchikel (de taal van de Maya's) is opgenomen een zeer opmerkelijke film. Tijdens de laatste editie van het Filmfestival van Berlijn won Ixcanul de op één na hoogste prijs (een Zilveren Beer dus) en sommige insiders beweren dat dit drama ook wel iets op de Oscars zou kunnen veroorzaken.
Regisseur Jayro Bustamente laat je anderhalf uur kennis maken met de Maya-gemeenschap, een cultuur die gebaseerd is op rituelen, en waarvan de modale westerling nauwelijks iets afweet. De titel verwijst naar een actieve vulkaan waarrond een groep Maya's leven, die de kost verdienen met het plukken van koffiebonen. De knappe Maria wordt ongewild uitgehuwelijkt aan ploegbaas Ignacio, maar haar hart bonst voor El Pepe van wie zij zwanger wordt. De zwangerschap is niet alleen een schande voor de ouders, ook dreigen zij er hun job door te verliezen.

Ixcanul is een trage film vol wervelende shots van prachtige landschappen en een mooi bewijs dat vandaag film nog altijd het venster op de wereld kan zijn.
Didier BECU
21/10/2015
---