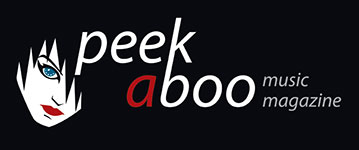 like this movie classics review
---
ISTVAN SZABO
Confidence (Bizalom)
Movie
•
Movie classics
Arthouse
•
Drama
•
World Cinema
[70/100]

Second Run DVD
07/05/2014, Didier BECU
---
For those who regularly read our pages will know by now that the British Second Run DVD-label is the ideal spot for finding great author cinema from the past. On a very regular base, the label releases forgotten pearls, most of them East-European gems. One of the latest additions on their already impressive catalogue is Bizalom (or Confidence) by István Szabó.


Who?, we hear you say. Well, movie buffs who focus their interest on films that are screened at filmfestivals will certainly be familiar with the name of the Hungarian director. You can even say that István Szabó is the most important director from his country. Already from the 60's he could charm the Jury from Locarno with The Age of Daydreaming. It was eventually his meeting with cinematographer Lajos Koltai that would change his art forever. Their first collaboration was Confidence, a drama about the Second World War that gave him his first Oscar-nomination. The jewel of his filmography became the later Mephisto with Klaus-Maria Brandauer for which he got an Oscar. Later he made English movies like Sunshine and Meeting Venus, all of them favourites at several filmfestivals.


Confidence is a very unique film experience. If you don't count the excellent camera work that gives the movie a kind of claustrophobic atmosphere, you could say the movie is more like a play. István Szabó is questioning the strength of love in extreme situations. Janos is a resistance warrior who's on the run. He meets Kata who also works for the resistance. To escape from the Nazi's, they're forced to pretend that they're a married couple. Such a connection creates and needs confidence, but what will happen once the war is over?


It looks all quite heavy stuff, but in a way Confidence isn't. That's mainly because István Szabó is a director who knows what he wants to say. That, and of course the great performances too!


Confidence is a lost arthouseclassic from Hungary that is now available on DVD (with English subtitles of course!) on Second Run DVD.
Didier BECU
07/05/2014
---
Voor wie het ondertussen nog niet zou weten, of gewoon onze pagina's niet leest: Second Run DVD is het label bij uitstek om pareltjes van auteurscinema uit niet-Engelstalige landen te ontdekken. Met een lichte voorkeur voor Oost-Europese cinema brengt dit label met de regelmaat van de klok releases uit die iedere cinefiel in zijn kast moet hebben. Een van de laatste aanvullingen in hun inmiddels immense catalogus is Bizalom (of Confidence) van István Szabó.


Wie?, horen we je zeggen. Nu goed, filmfans die hun interesse op festivalfilms hebben gefocust zullen ongetwijfeld de naam van deze Hongaarse cineast reeds hebben horen vallen. Meer zelfs, István Szabó is de belangrijkste Hongaar in filmland. Reeds vanaf de jaren 60 wist hij met The Age of Daydreaming hij de jury op het Filmfestival van Locarno te charmeren, maar het was vooral zijn ontmoeting met cinematograaf Lajos Koltai die voor een aardverschuiving zorgde. Hun eerste samenwerking werd deze Confidence, een drama dat zich in de Tweede Wereldoorlog afspeelt en hem een eerste Oscarnominatie opleverde. Het kroonjuweel van zijn filmografie werd evenwel Mephisto met Klaus-Maria Brandauer in de hoofdrol. Deze keer werd het niet alleen een nominatie, maar won hij ook een beeldje. Nadien ging het eigenlijk alleen maar bergaf, ofschoon hij met zijn latere Engelstalige films (Sunshine en Meeting Venus) op diverse Europese filmfestivals (o.a. Berlijn) ook met een prijs aan de haal ging.


Confidence is een unieke filmervaring. Als je het uitmuntende camerawerk dat de claustrofobische sfeer een extra dimensie geeft niet meetelt, zou je dit drama bijna als een toneelstuk kunnen beschrijven. István Szabó stelt de sterkte van de liefde in extreme omstandigheden in vraag. Janos is een verzetstrijder die is gevlucht. Door omstandigheden ontmoet hij Kata die ook in het verzet zit. Om aan de terreur van de nazi's te ontsnappen worden de twee gedwongen om zich uit te geven als een getrouwd stel. De twee hebben een band die vertrouwen schept, maar dat gebeurt alleen maar door de barre omstandigheden. Hoe zal hun relatie er uitzien als de oorlog voorbij is?


Het lijkt allemaal loodzwaar, en alhoewel de thema's niet bepaald van de poes zijn, kun je Confidence toch als een vlotte film bestempelen. Dat is vooral de verdienste van István Szabó die weet wat hij moet zeggen, maar ook de acteurs leveren puik werk.


Confidence is een wat verloren arthouseklassieker uit Oost-Europa en is nu (met Engelse ondertiteling) beschikbaar op dvd via Second Run DVD.
Didier BECU
07/05/2014
---
---