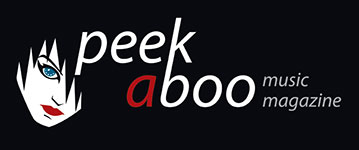 like this movie review
---
PETER HYAMS
Enemies Closer
Movie
Action
[58/100]

Splendid Films
07/05/2014, Didier BECU
---
You don't have to expect a real masterpiece from Jean-Claude Van Damme, but everyone will agree that he is one of the biggest icons of the action genre. The muscles from Brussels might be a bit of a macho, but he really knows how to cool down things and he's kind of hilarious. Since the great JCVD critics even have to admit that he can act. But there's more. After The Expendables 2 directors have discovered another talent from him. He is indeed the ideal person to perform a villain. So no longer, a Jean-Claude who tries to save the world, but one who is bad to the bone!

That's a side that Peter Hyams saw too. This New Yorker is a real veteran in the action genre. Along with Van Damme he scored with both Timecop and Sudden Death some of his greatest hits. Eighteen years later, Hyams decided to do it again. The result is a mediocre, but very funny action flick.

The story is set on an island that is situated between Canada and the US. The script is a bit silly and probably written down in some hours, but would you expect it to be different? The movie starts when a sport plane tumbles into the sea. On board is a huge amount of heroin. Out of the blue the local police gets the visit from some Canadese Mounties. But that's a trick as they are a gang of crooks that is lead by baddie Xander (Jean-Claude Van Damme) who is after the drugs. And it's absolutely no problem that he has to shoot someone in the head for this....

You definitely will read it elsewhere, but it's true: Jean-Claude Van Damme is hilarious in here. He wears a weird wig and to top it all: he's a veganist who cares about Mother Earth, so everyone who throws a can on the ground will meet his fist. Add to that the funny English from Jean-Claude and you have an excellent star for an entertaining film. Just like in those old Arnie-days, the movie has some nice one-liners. What do you think from that one: "I'm going to give you another asshole"? No, it ain't art, but it's fun!

Praising words indeed, but Enemies Closer has not become in a classic in its genre. That's not only because this action flick has become a one-man-show from Van Damme, but mainly because director Peter Hyams is doing a bad job. That's kind of strange if you're aware of the fact that he was the man who made earlier classics like Outland, Capricorn One and the original Running Scared. A missed opportunity, as now Enemies Closer is only a tip for true lovers of the genre, but with a memorable Jean-Claude Van Damme.

Enemies Closer is now out on Splendid Films.
Didier BECU
07/05/2014
---
Een echt meesterwerk heeft Jean-Claude Van Damme nooit gemaakt, maar geen mens die kan ontkennen dat hij geen actie-icoon zou zijn. De gespierde Belg is natuurlijk een onverbeterlijke macho, toch kan hij zichzelf enigszins relativeren en is hij op de koop toe bij momenten onweerstaanbaar grappig. Van Damme weet zelf ook wel dat de kans bijzonder klein is dat Michael Haneke (om maar iemand te noemen) beroep zal doen op zijn acteerkunst, maar toch is hij beslist geen slechte acteur (ook al zal hij waarschijnlijk gewoon zichzelf spelen). Wie JCVD zag weet dat hij op een veel hogere trap staat dan zijn ridicule aartsrivaal Steven Seagal en sinds The Expendables 2 heeft men een nieuw kantje aan Van Damme ontdekt. Hij heeft het ideale smoelwerk om de slechterik uit te hangen. Dus neen, geen Van Damme meer die de wereld van de ondergang redt, wel één die de goede burger zonder omzien omverknalt!


Dat heeft ook Peter Hyams, één van de veteranen van de traditionele actiefilms, begrepen. De New Yorker scoorde met Van Damme een paar gigantische hits zoals Timecop en Sudden Death. Achttien jaar na datum besloot hij om het nog eens opnieuw te proberen. Het resultaat is een verwaarloosbare, maar uiterst prettige actieprent. Het verhaal dat zich op een eiland aan de grens van Canada en de Verenigde Staten afspeelt is wat sullig en wellicht in een paar uur bedacht, maar had je iets anders verwacht? De film begint met een sportvliegtuigje dat in zee belandt. Aan boord van het voertuig bevinden zich verschillende kilo's heroïne. Op een dag krijgt de lokale politie het bezoek van een groep Canadese Mounties. Het is evenwel slechts een dekmantel, want het gaat om een criminele bende die wordt geleid door Xander (Jean-Claude Van Damme). Zijn doel is overduidelijk: hij wil de kostbare drugs in zijn bezit. Het is helemaal niet erg als hij daarvoor een paar medemensen tot moes moet slaan.


Je zult het wellicht op verschillende sites lezen, maar het is waar: Jean-Claude Van Damme is hilarisch in deze rol. Hij draagt een vreemde pruik en is zowaar een veganist die zich om moeder aarde bekommert. Het is dan ook dolkomisch als hij een ecologische tip geeft wanneer hij zijn vijanden op de meest afschuwelijke manier afmaakt. Voeg daarbij nog het gebrekkige Engels van de Belg en je hebt al gauw een knaller van een hoofdrol. Net zoals in de goede oude tijd van Arnie staat deze film ook bol van schitterende oneliners. Wat dacht je van deze? "I'm going to give you another asshole". Neen, diepzinnig is het niet, wel grappig. Lovende woorden dus, maar toch is Enemies Closer geen klassieker in zijn genre geworden. Dat is niet alleen omdat Jean-Claude Van Damme de enige is die kan acteren (ja, we zien menig lezer glimlachen bij deze bemerking), maar vooral door het geklungel van Peter Hyams. Dat is al bij al vreemd omdat Hyams toch een ervaren filmer is die met Outland, Capricorn One of de originele Running Scared toch heeft getoond dat hij meer in zijn mars heeft dan dat. Een gemiste kans dus, want nu is Enemies Closer niet meer dan een routineuze actiefilm geworden. Maar wel met een memorabele Van Damme!


Liefhebbers van routineuze actiefilms mogen zich Enemies Closer zonder nadenken aanschaffen, ze krijgen er zelfs een hilarische Jean-Claude Van Damme bovenop. Alleen zonde van die slechte kwaliteit!
Didier BECU
07/05/2014
---
---