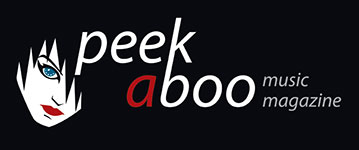 like this movie review
---
GEORGE MILLER
Mad Max: Fury Road
Movie
Action
[85/100]

Warner Home Video
12/10/2015, Didier BECU
---
Actually, we are fed up by all these boring and useless remakes (or reboot if that sounds better to you), but there is one great exception: Mad Max: Fury Road. Everyone held his breath when the now 70 year old George Miller declared that he wanted to direct a modern version of his own cult hit. There's nothing to worry though, because the reboot is even a tad better than the original, even though flavors and colors always will be a personal matter.
'Mad' Max Rockatansky (Tom Hardy) is a loner who must try to survive in an apocalyptic world in which the law of the strongest prevails. Water is still the most valuable asset and the tyrannical Immortan Joe (Hugh Keays-Byrne) has a huge load of it.
You won't find a true story, let alone a plot, in Mad Max: Fury Road. The action movie is just one long chase full of adrenaline that never has a dull moment. Mad Max makes a deal with Furiosa (the one armed Charlize Theron), who steals from Immortan Joe a truck that is loaded with water.
There are already enough articles written in which people discuss whether the reboot is better than the original or not, but such a discussion is actually just a waste of time : the new Mad Max is simply different and corresponds to the capacibilities of the current film technology. The film is a unique runaway train, while the staggering score of Junkie XL is an extra gear. The only thing you can blame George Miller for is that Charlize Theron acts much better than Tom Hardy. According to the tabloids, Theron thought that Hardy was a creep who had to stay away from her. For the rest, we have one conclusion only: this is the blockbuster of the year. The only ones who can run away with the trophy this year of best blockbuster is a British spy and a space warrior who lives in a galaxy very far away...
Didier BECU
12/10/2015
---
Eigenlijk zijn we al die remakes (of reboot als dat beter klinkt) grondig beu, maar er is één mooie uitzondering: Mad Max, Fury Road. Iedereen hield zijn hart vast toen de ondertussen zeventigjarige George Miller besloot om zijn eigen culthit in een nieuw jasje te steken. Geen nood echter, want voor één keer is de nieuwe versie zelfs een tikkeltje beter dan het origineel, ook al zullen smaken en kleuren eeuwig blijven verschillen.
De held van dienst is nog altijd 'Mad' Max Rockatansky (Tom Hardy), een eenzaat die het moet zien te rooien in een apocalyptische wereld waar de wet van de sterkste heerst. Water is nog altijd het kostbaarste bezit en de tirannieke Immortan Joe (Hugh Keays-Byrne) heeft er daar massa's van.
Een echt verhaal, laat staan een plot, moet je in Mad Max: Fury Road niet zoeken. De actieprent is gewoon één achtervolging vol adrenaline die geen seconde verveelt. Mad Max gooit het op een akkoordje met Furiosa (de eenarmige Charlize Theron), die met een vrachtwagen vol water wegvlucht van Immortan Joe en bovendien nog zijn broedvrouwen meeneemt.
Er zijn al genoeg schrijfsels verschenen of de reboot beter is dan het origineel, maar deze discussie is eigenlijk pure tijdsverspilling: de nieuwe Mad Max is gewoonweg anders en beantwoordt aan de mogelijkheden van de huidige filmtechniek. De film is een unieke trein die voorbijraast met een verbijsterende score van Junkie XL als extra versnelling. Het enige wat je de makers misschien kwalijk kan nemen is dat Tom Hardy de duimen moet leggen voor een veel betere Charlize Theron (die volgens de roddelpers Hardy een engerd vond die uit haar buurt moest blijven). Voor de rest hebben we maar één conclusie: dit is de blockbuster van het jaar. De enigen die nog roet in het eten kunnen gooien zijn een Britse spion en een ruimtestrijder uit een zeer ver afgelegen melkwegstelsel…
Didier BECU
12/10/2015
---
---