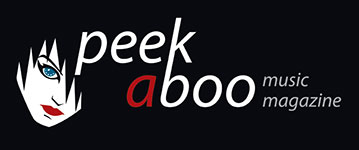 like this article review
---
PEDRO PENAS ROBLES (UNKNOWN PLEASURES RECORDS)
Ten Albums That Changed My Life
Article
11/10/2015, Didier BECU
---
Recently, Unknown Pleasures Records released the mighty CD by Black Egg. As we're keen to know what albums influenced the people who release our favourite records, we asked Pedro to come up with his ten albums.
1. THE CURE - Pornography
I bought this album in 1984, I knew only The Top and Concert, I played it on my turntable and I had the impression of living in a hallucination. This album was the key to my definitive entry into the dark music. 30 years later I still love it….

2. THE SISTERS OF MERCY – First and Last and Always
The day this record was released, I went to get it in a record store, I did not have enough money, and then a buddy of mine paid half for it and we shared this album for several months and then he bought a second copy for me.

3. FRONT 242 – Geography
I was a student in an art school in 1986 when a crazy punk friend gave me a tape of this first album of Front 242. It was a shock, this mixture of electronic music and cold wave influenced my whole life as a DJ, a musician and a label manager.

4. SKINNY PUPPY – Rabies
I knew this album of Skinny Puppy in 1989 and it was the song Worlock that changed my vision of music. Then Too Dark Park and Last Rights came out, which were for me the greatest industrial electronic music albums of history. I advise no one to take LSD while listening to these albums. This experience has made a few young goths of my generation crazy and schizophrenic.

5. NORMA LOY – Sacrifice
The first release of the French cult band Norma Loy that I bought was the Psychic Altercation EP that contained awesome music. After the release Sacrifice in1988, I went to see them in concert many times in the late 80s. Norma Loy is the French Suicide to me, and it's an true honor to work with Usher on Adan & Ilse today and have signed the acoustic album of Black Egg (Songs of death and deception) on Unknown Pleasures Records.

6.J OY DIVISION – Unknown Pleasures
I'm a fan of Joy Division since I was 16 years old. The sound and compositions of this record changed my life. I don't like New Order (except the first album Movement), but Martin Hannett's production allowed the post punk music of Ian Curtis to become a cold wave legend and thousands of bands tried to copy that dark beauty, the nihilism and the poetry of this album... but no one never achieve it.

7. DEPECHE MODE - Some Great Reward
I started listening to Depeche Mode in 1982/83, but I found their music just too light... and then Some Great Reward came out and I became a fan of Depeche Mode until Violator. These musicians and their boss Daniel Miller changed the face of pop music like Kraftwerk did in the 70s.

8. EMMANUEL TOP – Asteroid
I started going to rave parties in 1993. I already knew ecstasy/MDMA in Spain because I was going to a Spanish club in Valencia in the late 80s to discover this new music that was called Techno, New Beat or Makina, but this Emmanuel Top masterpiece introduced me to minimalist electronic music.

9. ESPLENDOR GEOMETRICO – Nador
It's FX by MILLIMETRIC that made me love Esplendor Geometrico. I knew Mekano Turno, but I didn't like that repeating experiment, but the mechanical lilting, distorted and massive Nador sound plunged me into industrial music and for 10 years I have listened to this kind of rhythmic industrial sounds like Dive, Ars Moriendi, Ms Gentur, Converter or Sonar. I'm happy to have worked with these two great Spanish noise pioneers with HIV + and Fluxus

10. HAUS ARAFNA - Children of God
Probably (with the Butterfly LP) one of the greatest industrial albums of all time. Everything is there, the rest is superfluous chatter. I love Haus Arafna so much, November Novelet and all the Galakthorro stuff.
Didier BECU
11/10/2015
---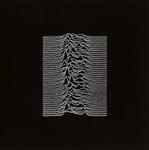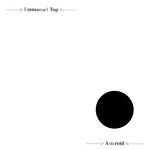 ---