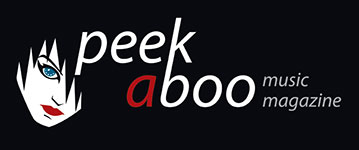 like this movie review
---
SPIKE LEE
Oldboy
Movie
Action
•
Crime
[69/100]

Paradiso
04/05/2014, Didier BECU
---
Spike Lee used to be one of my film heroes. Agreed, from time to time he was a bit of a racist, but at least he was a director who had something to say. In the meantime, Lee has left the path of social drama's and after the big successes that 25th Hour and Inside Man were, he is concentrating himself upon action flicks. Oldboy is once again an entertaining action movie, but Spike Lee has a heavy cross to carry. The movie is a remake from the classic by Park Chan-wook that won in 2003 both the hearts from the Jury at the Filmfestival of Cannes and lots of movie buffs. And a remake of that is equal to kicking some holy house. But good, as Americans simply don't want to see foreign movies, remakes are necessary and so Lee took the job to recreate the manga that's been created by Garon Tsuchiya.
Joe Doucett (Josh Brolin) is a real pig. When the office hours are over, he likes to drink till he falls on a floor. After another night of booze he wakes up in a strange room that soon seems to be a real cell. Joe doesn't know what he did wrong but it seems like the place will be his cell at where he has to spend 20 years. In that time his wife is brutally raped and murdered, and his daughter has vanished as well. When he's suddenly free, Joe wants revenge!
Spike Lee makes another movie than Park Chan-wook. Not only visually wise, but it's also like an old Schwarzenegger-movie added with a modern superheroes-touch. Maybe it's due to Samuel L. Jackson as baddie, but in a way you expect any minute for Captain America to come out of the corner. The role is perfect for Brolin, but the big surprise is once again Elizabeth Olsen. Nobody could have thought that this annoying child star would once turn out in an excellent actress, not?
So no, Oldboy isn't bad at all, even if Park Chan-wook's original stays on top.
Oldboy is now out on both DVD and Blu-ray on Paradiso Entertainment.
Didier BECU
04/05/2014
---
Vroeger was Spike Lee één van mijn filmhelden. Hij was wel op zijn zachtst uitgedrukt een tikkeltje racistisch, maar hij was wel één van de weinige Amerikaanse cineasten die iets had te vertellen. Ondertussen is er al heel wat veranderd en is Spike Lee al lang niet meer de amokmaker die hij vroeger was. Lee heeft het actiegenre ontdekt waardoor hij met 25th Hour en Inside Man heel wat geld binnen reef. Drama's met zijn geliefkoosd thema (de onderdrukking van de zwarten in de hedendaagse V.S.) moesten wijken voor films waarin de vuisten zegevierden. Oldboy is daar geen uitzondering op en is alweer een onderhoudende actiefilm geworden. Alleen zit Lee met een zeer groot probleem. De film is namelijk een remake van de gelijknamige prent van de Koreaan Park Chan-wook die in 2003 niet alleen het hart van de jury van het festival van Cannes veroverde, maar ook dat van de cinefiel. Old Boy wordt vaak omschreven als één van de beste actiefilms van de laatste decennia en aan een remake beginnen staat a priori gelijk aan pure heiligschennis. Maar goed, Amerikanen houden nu eenmaal niet van films die zijn gemaakt door andere culturen. Daarom was de vraag naar een remake ontzettend hoog. Lee nam het aanbod aan en ook al overtreft deze wraakfilm die op het mangaverhaal van Garon Tsuchiya is gebaseerd geen enkele keer het origineel, is de remake toch heel wat beter dan sommige filmkenners je doen willen geloven. En neen, achteraf bekeken was het niet nodig om deze prent een Amerikaans jasje te geven, maar dat geldt niet alleen voor Oldboy.
Joe Doucett (Josh Brolin) is een ongetemd varken die na de kantooruren zich aan de fles vergrijpt. Na weer maar eens een avond flink te hebben doorgezakt ontwaakt de zakenman in een vreemde kamer die al gauw een cel blijkt te zijn. Hij weet niet wat hij heeft uitgevreten, desalniettemin is het een feit dat hij er 20 jaar van zijn leven zal doorbrengen. In deze tijdspanne wordt zijn vrouw brutaal verkracht en vermoord. Ook zijn dochter is spoorloos verdwenen. Na zijn plotse vrijlating wil Joe maar één ding: wraak.
Spike Lee tapt uit een heel ander vaatje dan Park Chan-wook. Misschien heeft het iets te maken met de (slechte) casting van Samuel L. Jackson als baddie, toch lijkt deze Amerikaanse Oldboy meer op een ouderwetse Schwarzenegger-film met een superheldensausje. Het geweld is brutaal, maar zo over the top dat je ieder moment verwacht dat Captain America in het beeld zal verschijnen. De rol is Brolin op het lijf geschreven (zuipen en kloppen!), toch is het vooral Elizabeth Olsen die nog maar eens schittert. Niemand die ooit dacht dat dit irriterende tienersterretje zou uitgroeien tot één van de beste actrices van het moment, niet?
Dus neen, Oldboy is helemaal niet slecht en ja, de versie van Park Chan-wook blijft de beste. Spike Lee transformeerde hoogstaande Aziatische cinema om tot aangenaam popcornentertainment. Een schande? Dat is maar hoe je het bekijkt!
Oldboy is nu uit op dvd en Blu-ray via Paradiso Entertainment.
Didier BECU
04/05/2014
---
---