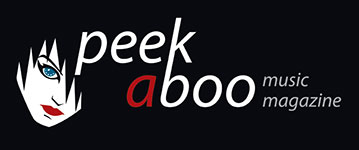 like this cd review
---
XANDRIA
Sacrificum
Music
•
CD
Dream Metal
•
Heavy Metal
•
Symphonic Metal
[96/100]

Napalm Records
30/04/2014, Filip VAN MUYLEM
---
Xandria is here to stay and they just confirmed with this beauty! Discover it together with me! Before I forget: I worship the album sleeve, nice artwork!
The title track 'Sacrificium' starts with a nice piano, a flute, and cello and gets very melodic and symphonic! It's an epic track that reminds me a bit of Haggard, with the same kind of Storytelling. Adore the mix between the drums on fire, the hammering guitars and the lovely vocals!
Just because I couldn't agree more with the promo talk: 'The new vocalist Dianne van Giersbergen delivers a breathtaking performance and gives each and every song on the album the right character and mood'. 'Nightfall' is a very nice and very sweet song, brought with lots of pathos and an unbelievable energetic vibe!
'Dreamkeeper' starts as a false ballad with a Type O Negative sound and burst out later on and changes into a melodic metal heaven! Love the sweet voice, really sounds like a nightingale!
I'm pretty sure that the fans will lift their arms and wave with their lights and or clap until the end of the song! Love the powerful vocal ending of the song! 'Stardust' is an incoming bomb and slows down for a few seconds before exploding again! I also like the story of the song.
'The Undiscovered' is a great and powerful ballad with a Celtic (or is it an Irish) influence! 'Betrayer' is more up-tempo and very into the symphonic sound. 'Until the end' has again Celtic/Irish influences & is well speeded up by the guitars and drums! 'Come With me' is a slower one, I would call it a false slow. Love the voice & symphonic sound! It's simply a great track that will work out greatly on stage!
'Little Red Relish' is driven by the sensitive voice of Dianne and is a well worked out jewel with the perfect sound! Symphonics, metal sound, great voice, a crystal clear recording... a pure jewel! 'Our Neverworld' starts with a piano and Dianne's voice after that it becomes a very symphonic driven song. Another pearl on this record passed by! 'Temple of Hate' is a symphonic Magnus Opus of a song! Love the guitar solo and the Celtic/Irish sound!
'Sweet Atonement' is already the last song and is piano, violin and cello driven. A great and very emotional ballad! Nothing sweeter to end with in beauty ! I hope to see them on stage!
They will play in Belgium, click for more info: metalfemalevoicesfest
This is what I gathered so far for the Metal Female Voices Fest.:
http://www.peek-a-boo-magazine.be/en/interviews/aria-flame/
http://www.peek-a-boo-magazine.be/en/interviews/xandria/
http://www.peek-a-boo-magazine.be/en/reviews/xandria-sacrificum/
http://www.peek-a-boo-magazine.be/en/interviews/diabulus-in-musica/
http://www.peek-a-boo-magazine.be/en/reviews/diabulus-in-musica-argia/
http://www.peek-a-boo-magazine.be/en/interviews/ancient-bards/
http://www.peek-a-boo-magazine.be/en/reviews/ancient-bards-a-new-dawn-ending/
http://www.peek-a-boo-magazine.be/en/reviews/arkona-yav/
Filip VAN MUYLEM
30/04/2014
---