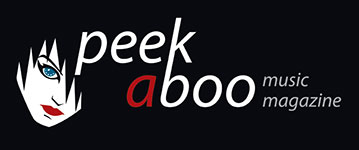 like this movie classics review
---
BILL FORSYTH
Gregory's Girl
Movie
•
Movie classics
Comedy
•
Coming Of Age
[74/100]

Second Sight
30/04/2014, Didier BECU
---
I don't underestimate the film knowledge of our readers, but I guess if you're non-Scottish then chances are rather low that you ever heard about this movie, and yet Gregory's Girl by Bill Forsyth is one of the most important British movies ever. The renowned film critic Barry Norman put the movie in his personal top 50 and you can see him glance at N°30 in the BFI's top 100 of Best British Movies as well. In a way, Gregory's Girl is now a bit considered as the first important Scottish movie ever. The movie could be seen for 75 weeks (yeah imagine!) in London theatres and today acclaimed film makers like Danny Boyle and Lynne Ramsay cite the movie as a real inspiration. The comedy was a follow up from his debut That Sinking Feeling from 1980.
In fact it's a bit strange that Forsyth became one of Scottish most important filmmakers as the man from Glasgow didn't like cinema at all. The sticking chewing gum on the seats revealed him that cinema wasn't his play, but as soon as he discovered the likes of Jean-Luc Godard and François Truffaut things got different. Forsyth left his first love: making documentaries and decided to give it a go with directing movies. He only wanted to be surrounded by amateurs and therefore he chooses the likes of the Glasgow Youth Theater for his debut That Sinking Feeling. The movie didn't make it and therefore he repeated this trick on his second goal: Gregory's Girl that would made him a name in British cinema.
I guess Gregory's Girl was for the Scottish youth what Pretty In Pink was for the Americans. The story is simple, but effective. Just like everyone else, the nerdy Gregory (John Gordon Sinclair) dreams about having a girlfriend, but he's not exactly a Don Juan. He's not a talented footballer either as the trainer wants to kick him out of the team. One day the handsome Dorothy (Dee Hepburn) presents herself for the male football club. Gregory realizes that he's deeply in love. He asks Debbie out and his dream girl says yes.
Gregory's Girl isn't big, but it's effective cinema. Those haircuts might seem extremely outdated but the story is still fresh after 35 years. Everyone was once in Gregory's shoes, not? How to ask your dream girl for a date?
Apart from a restored version there are also some bonuses included on here. Not only there is an American soundtrack available if you don't like (or understand) Scottish, but there are two recent interviews too. In Bill Forsyth: The Early Years the film maker talks about his years before his big triumph (Local Hero) and in Gregory's Girl Memories actress Clare Grogan who plays Susan looks back on those years.
Gregory's Girl is now out on Blu-ray on Second Sight Films.
Didier BECU
30/04/2014
---
Ik onderschat geenszins de filmkennis van onze lezers, toch zou ik er een heleboel glazen bier durven op verwedden dat de meeste nog nooit van Gregory's Girl van Bill Forsyth hebben gehoord. Een film met een sullige titel, desalniettemin één van de belangrijkste werken uit de Britse filmgeschiedenis. De alom gerespecteerde filmcriticus Barry Norman plaatste hem in zijn persoonlijke top 50 en staat tevens op de 30e plaats in de top 100 van de beste Britse films volgens het British Film Institute. De film wordt een beetje aanzien als de eerste echte Schotse film. Gregory's Girl was een gigantische hit en stond 75 (!) weken op de bioscoopaffiche in Londen. Hij bleek later zelfs een inspiratie voor filmmakers als Danny Boyle en Lynne Ramsay te zijn. Nu goed, zeggen dat het de eerste prent is eigenlijk een leugen. Dat was in feite That Sinking Feeling uit 1980, een coming-of-agefilm van dezelfde regisseur die werd gemaakt met een budget van 10,000 £.
Het is eigenlijk allesbehalve vanzelfsprekend dat Bill Forsyth één van de boegbeelden uit de Schotse cinema is geworden. De man uit Glasgow was helemaal niet tuk op film. Meer zelfs, de bioscoopzetels die met resten van kauwgum waren beklad waren voor hem een teken dat cinema niets voor hem was. Gelukkig kwam hij in aanraking met het werk van Jean-Luc Godard en François Truffaut waardoor hij zijn eerste liefde, de documentaire, liet voor wat het was. Voor zijn eerste film wilde Forsyth iets speciaals. Hij wou geen sterren en besloot om met amateurs te werken: dat werden tieners uit het Glasgow Youth Theater. Omdat zijn debuut That Sinking Feeling niet echt aansloeg, deed hij dat met Gregory's Girl nog eens over. Het gevolg was een schot in de roos waardoor Bill Forsyth meteen ook een grote mijnheer werd. Zijn grootste succes is wellicht Local Hero, met een soundtrack van Mark Knopfler die ontelbare muziekfans in hun platenkast hebben staan.
Wat Pretty In Pink voor de Amerikaanse jeugd betekende, is Gregory's Girl voor de Schotse tieners. Het verhaal is in enkele zinnen samen te vatten. Het is zelfs een beetje stom, maar het werkt wel. Gregory (John Gordon Sinclair) is een slungelachtige jongen die net als zijn leeftijdsgenoten droomt van een liefje. Alleen botert het niet echt tussen hem en het vrouwelijk schoon. Ook op het voetbalveld loopt het voor geen meter. De trainer vindt Gregory maar een beroerde keeper en wil hem zo vlug mogelijk uit het team. Zijn beste vriend is de nerd Steve (William Greenlees) die zijn dagen vult met het bakken van pasteitjes. Als plotseling de knappe Dorothy (Dee Hepburn) zich kandidaat stelt om te komen voetballen in het jongensteam merkt Gregory dat hij tot over zijn oren verliefd is. Als hij zijn droommeisje voor een avondje mee uit vraagt, zegt zij tot diens grote verbazing ja. Wel weet Gregory niet dat het om een valstrik gaat.
Gregory's Girl is geen grootse, maar wel hartverwarmende cinema. De trainingspakken en de kapsels zien er wel ongelooflijk gedateerd uit, toch oogt deze romantische tienerkomedie na 35 jaar nog even fris. Dat is niet alleen de verdienste van de acteurs, maar tevens het enthousiasme van Forsyth dat van deze prent afstraalt. De dialogen zijn grappig. Iedere man zal zich wel herinneren dat hij ooit in dezelfde schoenen van Gregory stond. Het is wel geen probleem waar de wereld voor blijft stilstaan, maar hoe verover je het hart van het ongrijpbare meisje?
Wie zijn best doet, zal deze release misschien nog wel op een of andere rommelmarkt vinden omdat deze film in een lang verleden in onze contreien op dvd door MGM werd uitgebracht. Tenzij je de Engelse markt raadpleegt. Second Sight Films heeft immers deze klassieker gerestaureerd op Blu-ray uitgebracht. Het gaat om een mooi opgepoetste versie die af en toe wat last heeft van een witte laag, het resultaat mag er desalniettemin best zijn. De film oogt misschien wat oubollig, dat is tegelijkertijd ook zijn charme. De geluidsband is Engels (nou ja, Schots) mono. Gelukkig is deze release voorzien van Engelse ondertiteling, want anders zou het voor niet-Schotten quasi onmogelijk zijn om ook maar één woord van de dialogen te begrijpen. Wie trouwens niet tuk is op Schotse dialogen, kan overschakelen naar de Amerikaanse geluidsband. Deze film was immers ook in Amerika een hit, ofschoon men de Schotse dialogen met Amerikaanse heeft vervangen.
Meestal heb ik alleen maar lof voor het bonusmateriaal dat je op de Second Sight-releases kan vinden, de oogst bij Gregory's Girl is jammer genoeg mager. Bill Forsyth: The Early Years is een interview met Bill Forsyth waarin hij op een zeer interessante wijze uitlegt hoe zijn afkeer voor cinema in liefde is veranderd. Gregory's Girl Memories is ook een interview, maar dan eentje met Clare Grogan die de rol van Susan speelt. Allemaal best het bekijken waard, maar niet meteen een hebbeding.
Toegegeven, de titel klinkt verschrikkelijk. Eentje die inderdaad alleen maar Vijf TV kan bedenken. Maar neen hoor, Gregory's Girl is een heerlijke Schotse komedie die door menig filmkenner als een klassieker wordt bestempeld. Terecht!
Didier BECU
30/04/2014
---
---