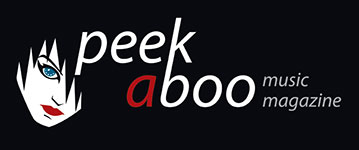 like this movie review
---
JOSEPH GORDON-LEVITT
Don Jon
Movie
Comedy
•
Coming Of Age
[81/100]

A-Film
04/02/2014, Didier BECU
---
Joseph Gordon-Levitt wants more than being just the good looking guy from sitcom Third Rock from the Sun who made it to a real Hollywoodstar. So far he has some impressive movies on his filmography like: (500) Days of Summer, The Dark Knight Rises, Inception or Looper, but now he also wanted to prove that he could direct a picture himself. With his debut Don Jon we won't pretend that the new Clint Eastwood is born, but it's definitely one of the best romcoms since years. It's even one that criticizes our society.


Let's be honest about it. Everyone watches some porn on the web, even if it's only because we're curious. Jon (Joseph Gordon-Levitt) has a bigger problem though, as he's totally addicted to webporn. He can only reach the highest pleasures when he's sitting beyond his laptop. He's not a nerd as this macho has a girlfriend on every finger. It's just that pornactresses do things "normal girls" refuse. Nah, sex is porn for Don, even if he finally conquered the heart of bimbo Barbara (Scarlett Johansson).


It's indeed a script that looks rather silly, but Gordon-Levitt made his debut with such an enthusiasm that the movies passes in front of your eyes like a speed train. The family quarrelling at the dinner table is similar to those from Saturday Night Fever. This discofilm by Badham not only launched the career from Travolta, but it was also a protest against society and in a way Don Jon is that too. Porn is nothing but selling dreams. Boys are dreaming of fake tits (or acts) by Barbie-dolls and that's just as artificial as a teenage girl who falls in love with types like Hugh Grant. They look up to something that's not real, something that's far away from reality…


Agreed, Joseph Gordon-Levitt doesn't answer the big questions of life, but Don Jon works on all fronts. The movie is funny, the acting is great and (yup) there's indeed a lot of truth in Levitts theory. Mind you, it's only because someone told us so!

Don Jon is released on A-Film on both DVD and Blu-ray.
Didier BECU
04/02/2014
---
Joseph Gordon-Levitt wil meer dan zo maar een mooie jongen zijn. Het voormalige tieneridool uit de sitcom Third Rock from the Sun heeft ondertussen al heel wat films op zijn actief staan waarvan de meeste acteurs jaloers zijn: (500) Days of Summer, The Dark Knight Rises, Inception of Looper om er maar een paar te noemen.


Geheel onverwachts wilde Gordon-Levitt bewijzen dat hij ook achter de camera zijn mannetje kan staan. Met Don Jon is er wel geen nieuwe Clint Eastwood geboren, toch is zijn debuut één van de heerlijkste romcoms van de laatste jaren geworden. Eentje met zelfs een vleugje maatschappijkritiek!


Geef toe, we ontkennen het allemaal, maar wie kijkt er nu niet naar porno op het web? Met Jon (Joseph Gordon-Levitt) is het echter heel wat erger gesteld. Aan elke vinger heeft hij tientallen vriendinnen waarover hij maar al te graag opschept, toch is er maar één soort seks die hem het allerhoogste genot kan bezorgen en dat is cyberseks. De actrices doen namelijk alles wat "normale meisjes" niet doen. Neen, Don is verslaafd en zelfs als hij de knappe burgertrien Barbara (Scarlett Johansson) weet te veroveren blijft hij zijn laptop trouw.


Het scenario van Don Jon klinkt inderdaad wat lullig, maar Gordon-Levitt heeft zijn debuut met zo veel enthousiasme gedraaid dat de prent als een sneltrein voorbijflitst. De familieruzies lijken verdraaid veel op die uit Saturday Night Fever. Net zoals deze discofilm van Badham een aanklacht tegen de maatschappij was, is ook Don Jon dat een beetje. Porno betekent niet meer dan het verkopen van dromen, maar dat doen "onschuldige meisjes" ook wanneer zij een romantische film bekijken. De borsten van de pornoactrices zijn immers even nep als de gladde praatjes van de Hugh Grant-typetjes waarop meisjes verliefd zijn, niet?


Toegegeven, Joseph Gordon-Levitt beantwoordt in deze film niet meteen de grote levensvragen, feit is wel dat Don Jon werkt. De film is grappig, de acteerprestaties zijn meer dan (tja) bevredigend en er zit verdomd veel waarheid in Levitts theorie. Het is natuurlijk alleen maar van te horen zeggen!


Don Jon is uit op dvd en Blu-ray en dit door A-Film.
Didier BECU
04/02/2014
---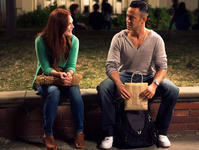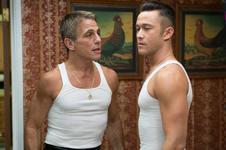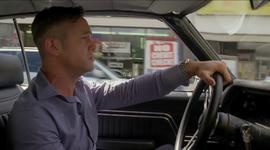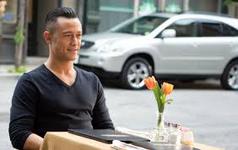 ---