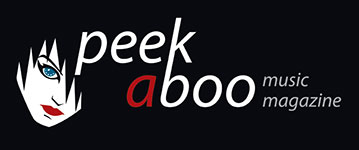 like this cd review
---
SOL 19
From The Inside Out
Music
•
CD
Cold Wave
•
Electro
•
New wave
[80/100]

Self-released
02/02/2014, Chris KONINGS
---
An album that has been on the Sol 19 shelves for a few years, but they now opened its cage and let it soar through the clouds. Not that it's such a wild beast that they needed to cage it, but soaring music it is. Lots of variety too, it goes from loopy synthpop to coldwave and from ebm/electro to goth rock in true Sisters style...
It starts with a pacy and energetic song, "Circulus Vitiosus" is nervous and anxious, his voice and the words are restless... the anguish of unrequited love. Then you can all do the standing still, "Target One" sounds like it comes from an early Sisters demo, yes when they were still great! The trumpet sounds of "Cry Of Distress" recall a certain Front 242 song... and it's got just as much rhythm and drive. "Natural Circuits", "Starfish" and "Fatal Incorporation" have beautiful analog synth loops.
A song that could well come from "Amor & Psyche", one of their previous album. A return to their trademark sound and I happen to love that too. I just wish he would try singing without effects, I'm sure it would sound good too... I like his vocals, buried in there it's got this very reassuring pitch. "Legislature" is another highlight with a very funky and 80's sounding synth melody, like Harold Faltermeyer going ape. The last song is an introspective one, an instrumental silk cushion in which to drown. So they chose the album name wisely, it's a lot more about their feelings then the previous albums...
Conclusion: A very nice album, maybe no real hit material like "The Real You" or "My Belong" and also a bit unbalanced with the many styles. But you recognise their sound immediately, so again they put a strong foot through the door. Just let 'em in and enjoy the ride!
(Youtube film by Numanoid65)
Chris KONINGS
02/02/2014
---