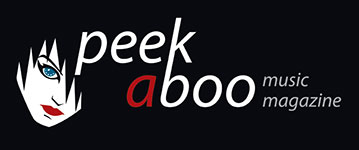 like this cd review
---
ALCEST
Shelter
Music
•
CD
Prophecy Productions
30/01/2014
---
'Shelter' is a sort of theme album. Niege, the founder and leader of Alcest, explains:" A shelter may be a location, outside or inside oneself; it may be a person, a passion, a vision, a melody. A safe place that allows us to escape reality for an instant, to reunite with what we really are, deep down. My own shelter turned out to be the sea, as well as the tracks of this album, all inspired by and dedicated to it. I've always had a special relationship to the sea and wanted to pay tribute to it; to celebrate the moments spent looking at it, immersing myself in its sound and movement, letting the waves cleanse my mind"…."
This is absolutely not for me, but I do believe that there is a market for Alceste's fourth album 'Shelter'. Older fans of Alcest[1] might get disappointed because this album is considerably lighter in musical texture and mood than their previous albums. It is a low intensity vision, with a metal edge to it inspired by their stay in Iceland..."the very experience of the country itself and of its landscapes were quite overwhelming, and certainly had an influence on our work. Iceland was the perfect framework to carve out the concept of "Shelter" during the recording process." I believe their music is labelled 'Blackgaze' by the experts, and that is still Alcest's trademark. If you like this kind of thing, go for it. I have respect for artists that tries to renew themselves. After all, wasn't it Hitchcock, who said that style is nothing but self-plagiarism[2]
The album is in a way formulaic, and in way not. Alcest build up the sound by adding layer by layer with voice[s] and instrument[s], most prominently multiple guitars. The songs grow almost organically, with a beginning, a middle and an end. The esoteric lyrics blend well with the multi layered sonority. Each to his own and to my ears, 'Shelter' is a bit like 'Metal Tolkien Gazing By The Sea'. Not necessarily a bad thing, but just not my cup of tea.
---
[1]Alcest is French for Alcestis , who is a Greek mythological princess popularised in a tragedy by Euripides. I have been listening superficially to a couple of their albums and unless somebody explains it to me, there are absolutely no connotations, archetypes and influences of the world of Greek Antiquity, in the lyrics nor in the sound. Well, you can name yourself Diana after the Roman goddess or a Paul Anka song. Maybe, the choice of the name has a hidden meaning that escapes me.
[2]Imagine to approach an artist who has been doing the same thing, more or less, for the last forty years, say, Iggy Pop. Oh yeah, there is raw power, but that's that, and there is nothing more to say about it.

30/01/2014
---