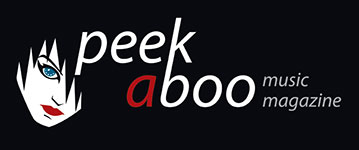 like this concert review
---
PAS DE DEUX
Brussels, AB (26/01/2014)
Concert
Electro Pop
•
Minimal
[90/100]

27/01/2014, Peter HESELMANS
---
Pas de Deux was the headliner at this edition of The sound of the Belgian underground-festival. For the younger or non-Flemish readers, Pas De Deux is known for the fact that they were chosen to go to the Eurovision song contest in 1983. A very strange decision at that time, because this a minimalistic wave band. This all resulted in chaotic and angry scenes live on a Belgian TV-show.
After 30 years they made this unique reunion. The original members, Hilde Van Roy, Dett Peyskens, and the leading power behind this project, Walter Verdin, were still ready to perform this unique gig.
Tonight the band was completed with some very nice 'guest members': Karen Willems (Zita Swoon), Kevin Strauwen (True Zebra), Ciska Thomas (Bright Entity) and Peter Schneider (Leki)
I was a bit afraid that all songs would be on tape, and that it all would sound a bit dated, but luckily enough I was completely wrong as all songs sounded suprisingly fresh.
The opening was a new track 'Minimalize', with some nice visuals and lyrics from the video artist himsef, Walter Verdin. Then starting to play almost the whole vinyl album from 1983, minimal wave.
Very early in the setlist, one of my favorite Pas De Deux tracks, 'Lonely Guys'. Hilde and Dett sounded just the same as 30 years ago and really enjoyed themselves. Sometimes they acted like two schoolgirls. And I have to say, not only on this song, but an overall very strong performance from all guest musicians, drums, synths, guitar, percussions, all very well and enthusiastically played
http://www.youtube.com/watch?v=cffjrCyu7K0&list=UUmblBxkvwa4--r3Ay-QaCMg&feature=share&index=1
As they were headlining this underground festival, and most bands and audience were very young, it was a little strange with this mixed up audience. The 'young ones' looked a bit surprised, because most of them, didn't know the band, and were not even born when Pas De Deux formed. And for the 'not so young ones', like me, this was realy great to hear this back, I could even feel some nostalgia.
In the middle of the set came the song that everybody was waiting for: 'Rendez Vous'. The band had a very nice surprise for us by playing the original video from the Eurovision song contest from 1983 at the background. It was really something special, and the audience really went mad. Here's the video I made
http://www.youtube.com/watch?v=X2UVS0-YL0E&feature=share&list=UUmblBxkvwa4--r3Ay-QaCMg
Not only is this song one of the most controversial tracks ever in Belgium, it was also the first track ever played on our national Belgian pop radiostation Studio Brussel.
Other underground club classics were 'Cardiocleptomanie', and 'Mani Meme' (Flemish phonetic for 'Not with me') ended this great concert. I was very glad to be part of this reunion gig, for most this was pure nostalgia, and for some a nice discovery of this fantastic minimal 80's project.
Some more vids can be found on my youtube channel, numanoid65
Setlist : Minimalize / A Million Miles / Little Danny / Lonely Guys / Lits Jumeaux / Take A Cigarette / Rendeze Vous / Cardiocleptomanie / Iedereen Is Zot / Mani Meme.
Peter HESELMANS
27/01/2014
---