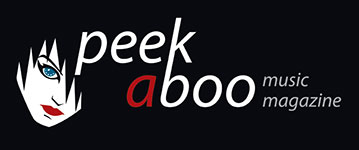 like this cd review
---
EMOTIKON
Remixes
Music
•
CD
Synthpop
Self-released
26/01/2014, Didier BECU
---
Emotikon are a duo from Germany. Singer-actress Mine Voss and Tom Tron are claiming to make synthpop and be influenced by the likes of Eurythmics, Kraftwerk and Erasure. On their newest album Remixes you definitely can hear that these two musicians have lots of different roots. It graces them that they're open-minded, but at the same time there's also a danger involved that in the end their album is just too varied. I mean, not all synthpop fans are thrilling to hear Brazilian bossa nova beats or 90's soul music.
There are ten songs includes and they're all, just as the title suggests, remixes. In honesty, I haven't heard the original tracks, so I can't tell you which versions are better. But judging on the titles (Bossa Nova Remix, Spâce Remix, Rock Remix,…), I guess they got huge transformations.
For the band this album was an ideal tool to broaden their musical horizons. I guess mine are just too limited as some tracks were (at least for my ears) over the top. Too Old for instance has a 1990 party remix-treatment and it's indeed (dated, included with horrible rap-interludes) 90's-stuff like Soul II Soul for instance. I never was that much in Brazilian beats either. But why summing up just those tracks I don't like? You are for instance has an irresistible disco-makeover. You can definitely hear the sound of Giorgio Moroder in this (and that's a good thing!). Or what about the Robotik-remix from Where Does My Love Begin? Which sounds very Kraftwerk-like!
The band is already in the studio working on their next album. They will use synthesizers like the Korg Monotron and the Commodore 64. Exciting indeed. Those with a very wide range in music can listen to Remixes, but narrow-minded synthpop fans like me (you have to blame someone!) better listen first before buy.
Here is the website from Emotikon.
Didier BECU
26/01/2014
---