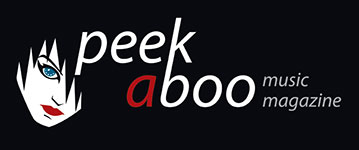 like this cd review
---
ACCESSORY
Resurrection
Music
•
CD
EBM
•
Electro
•
Techno
[75/100]

Out Of Line
23/01/2014, Chris KONINGS
---
Another band that can celebrate their 20th birthday? I'm really starting to feel like an old fart... Well getting closer to 40 does not mean we can't move our legs anymore and none better than Accessory to deliver those uplifting beats. Their previous album "Underbeat" was a major step forward towards accessible dance/techno floorkiller material. And here they do that trick again, even mixing shards of dubstep into truckloads of catchy rhythms and melodies.
So there are numerous styles being explore, like dubstep in "Dance Hard Beating" and "Stand Up And Fight". Some of their vocals are very similar to Bill Leebs FLA and sometimes it reminds me of Andy LaPlegua's Combichrist... Another song reminding me of Front Line Assembly is the melodious "Nemesis". But most music is very clubby ebm, "Squeeze My Heart" and "Outrun The Gun" both have lots of potential and could even see them go on regular channels. Especially with the modified female lyrics!
It's not all glory however, "Faceless" sounds like cheap dance and the 90's techno sound of "False Hope" does not impress either. "Hates Gonna Fuck You" is a lot better, like Suicide Commando with an accessible club attitude. Good album and then we have not even talked about the remixes on the double cd version! Highlights there are the lounge mix of "Squeeze My Heart", the ultra danceble Cephalgy remix of "Outrun The Gun" and dubstep killer "Nimm Mich". The hardstyle mix of "Stand Up And Fight" is also worth mentioning, double that if you are a fan!
Recommendable stuff from Accessory.
Chris KONINGS
23/01/2014
---