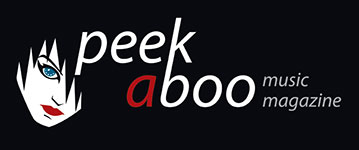 like this digital review
---
MIRLAND
Greyscale Controller (charity-EP)
Music
•
Digital
Electro
•
Minimal
•
Techno
[78/100]

Self-released
11/12/2016, Wim GUILLEMYN
---
While working on the second Am Tierpark and his third solo album, John Mirland made some different tracks in his home studio. When he was told that Kurt Grunewald Hansen (husband of Claus Larsen of Leaether Strip), fought a disease with high doctor's and medication costs, he decided to put some tracks on an EP, sell them and donate the proceeds to pay the bills.
Mirland decided to release these tracks in their rough and minimalist version because they have sufficient maturity and content in their current form. On Greyscale Controller he presents minimalist dub techno with some house and ambient influences. Four tracks that sound quite rhythmic or downtempo with a pleasant vibe. Boiler floats on a fat recurring bass riff and a pleasant synth sound. Feel It has a techno beat and dub elements. It's a pretty rhythmic and almost danceable track. Be One is built on a theme about trains. Controller sounds very minimal.
If you like electro/techno in its primitive form (rough but containing the essential basic features), then you will love this EP. Those of you who are familiar with Mirland's solo work and his work with Am Tierpark, will find the necessary reference points on this EP. And you support people fighting against malignant diseases. Moreover, a new solo album, darker and harder than this EP, will soon be avaiable. Mirland is also working on an ambient album.
Wim GUILLEMYN
11/12/2016
---
Tijdens de werkzaamheden aan het tweede Am Tierpark-album en zijn derde solo-album, nam John Mirland in zijn thuisstudio een aantal tracks op. Toen hij vernam dat Kurt Grunewald Hansen (de echtgenoot van Claus Larsen van Leaether Strip) tegen een hardnekkige ziekte vocht met hoge dokters- en medicatiekosten, besloot hij de tracks op ep uit te brengen en de opbrengst ter beschikking te stellen.
Mirland besloot om z'n tracks in hun ruwe en minimalistische versie uit te brengen omdat ze voldoende maturiteit en inhoud hadden. Op Greyscale Controller presenteert hij minimalistische dubtechno met wat house en ambient invloeden. Vier tracks die soms vrij ritmisch of downtempo klinken en allemaal met een prettige vibe. Boiler drijft op een vette terugkerende bassriff en op prettige synthsounds. Feel It bevat een technobeat maar ook wat dubelementen. Het is een vrij ritmisch en bijna dansbare track. Be One gebruikt de trein als thema om de song op te bouwen. Controller klinkt heel minimal.
Als je van elektro/techno in zijn oervorm houdt (ruw maar met de essentiële basiskenmerken), dan wil je beslist ook deze ep in huis halen. Wie het solowerk van Mirland en het oeuvre van Am Tierpark kent, zal in deze ep herkenningspunten vinden. Bovendien steun je mensen die vechten tegen een kwaadaardige aandoening. Binnenkort mogen we ons trouwens verwachten aan een volgend solo-album dat donkerder en harder is dan de ep. Daarnaast werkt de artiest ook aan een ambient album.
Wim GUILLEMYN
11/12/2016
---