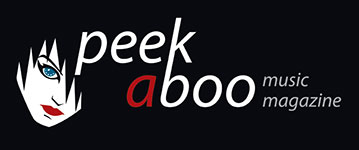 like this cd / vinyl / digital review
---
ABSOLUTE BODY CONTROL
A New Dawn
Music
•
CD / Vinyl / Digital
Minimal
•
Synth Wave
[91/100]

Mecanica
15/04/2021, Jurgen BRAECKEVELT
---
For over 40 years Absolute Body Control has been entertaining electronic music lovers with their deep minimal synth wave, with the occasional touch of synth-pop. To celebrate those four decades at the top of the electronic scene they present us 'A New Dawn', an EP with 6 brand new songs. It has been quiet for almost 10 years, but today Dirk Ivens and Eric Van Wonterghem are back. The release is made available through a collaboration with Mecanica and Noise Democrazy Records.
While both guys are continuously working on their own solo projects (including Dive and Monolith), they now return as a duo, back to the cold synth-wave where it all started in the early 1980s. And while possibilities with synths are endless these days, they still manage to give us truly retro-sounding, chilly and cold songs.
'Waving Goodbye' immediately throws you back in time. A bone-dry rhythm, throbbing synths, interwoven with a melody that at first sight seems to have been recorded a long time ago but still sounds fresh. Strange feeling...
We shift up a gear with 'Earth Takes A Break',a robust bass line with ditto drum sound and a haunting melody carries you along. Mother Earth is not doing well…'airplanes silence, empty blue skies, earth takes a break, keep your distance, washing our hand, humanity shakes.'. Corona rules, this is 2020.
But it can also be just plain dark… Without frills, stripped of excess foils … 'Seven' is such a song that for one reason or another sticks, without being able to understand why.
Still, we also get the opposite in the next track. In the sense that it sounds more contemporary, slightly more refined and more 2021. Here you get all the trimmings, just like that… 'Invisible Touch'!
It doesn't really matter ho long we have had to wait for it, we are more than satisfied with this EP! They remain pioneers in the broadest sense of the word. They are just great personalities in electronic music and on this EP they show us again how imbued they are with the power of simplicity of synth-wave. Sometimes it doesn't have to sound complicated to impress. Let us hope their next release will not take another 10 years!
Jurgen BRAECKEVELT
15/04/2021
---
Al 40 jaar lang vermaakt Absolute Body Control electronic lovers met hun diepe, minimale synthwave, met af en toe een zweem van synthpop. Om die vier decennia aan de top van de electronische scène te vieren krijgen we een digitale EP 'A New Dawn', met daarop 6 songs. En ja, het was nagenoeg 10 jaar stil, maar Dirk Ivens en Eric Van Wonterghem zijn terug! De release komt er in samenwerking met Mecanica en Noise Democrazy Records.
Beide lieden zijn bezig met eigen solo-projecten (oa Dive en Monolith), maar keren nu in duo-formatie terug naar de kille synthwave waarin ze elkaar begin jaren 1980 vonden. En hoewel de mogelijkheden van aan de slag gaan met synths eindeloos zijn, schenken ze ons echt retro-klinkende, kille en koude songs.
Waving Goodbye katapulteert je meteen terug in de tijd. Een kurkdroog ritme, ronkende synths, verweven met een melodie die op het eerste zicht zomaar mee opgenomen lijkt, maar zeer toch moet zijn. Strange feeling…
Het wordt nog een divisie hoger met Earth Takes A Break. Een robuuste baslijn met een dito drumsound en een beklijvende melodie sleuren je mee. Het gaat niet goed met moeder Aarde, …'airplanes silence, empty blue skies, earth takes a break, keep your distance, washing our hand, humanity shakes..'. Corona rules, dit is 2020.
En het mag ook al eens gewoon eenvoudigweg donker zijn. Zonder franjes, van overtollige folietjes ontdaan. Seven is zo'n nummer dat om één of andere reden beklijft, zonder te kunnen pakken waarom.
Maar we krijgen ook net het tegenovergestelde. In de zin dat het hedendaagser klinkt, ietwat meer geraffineerd en meer 2021. Hier krijg je de vlaggen en wimpels er zomaar bij… Invisible Touch.
Hoe lang we er ook op hebben moeten wachten, we worden meer dan bevredigd met deze EP. Het blijven pioniers in de meest brede zin van het woord. In de electronische muziek zijn het grote heren. En met deze EP bewijzen ze nogmaals hoe doordrongen ze zijn van de kracht van eenvoud van synthwave. Dat het soms niet té ingewikkeld moet klinken om indruk te maken. Laat ons hopen dat het volgende werk niet wéér 10 jaar op zich laat wachten.
Jurgen BRAECKEVELT
15/04/2021
---