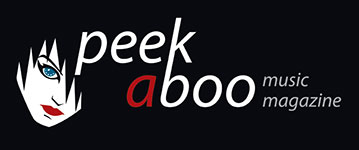 like this vinyl review
---
ABSOLUTE BODY CONTROL
Wind (Re) Wind
Music
•
Vinyl
Minimal
[95/100]

Mecanica
09/12/2016, Didier BECU
---
Belgium has a lot of bands to be proud of, and Absolute Body Control surely is one of them: one of the four faces of Dirk Ivens, founded in 1980. Soon after, Eric Van Wonterghem joined this minimal synth legend. Most releases of Absolute Body Control were released on tape. When Absolute Body Control reunited in 2007, most of these releases were already collector's items and reissues such as the compilation Wind [Re] Wind, that appeared on Daft Records later, disappeared in the collections of record collectors in no time. This album is now again available on vinyl, including two new versions (Waving Hands and The Man I Wanna Be) and some songs taken from a gig at WGT 2007. In the meantime, Eric Van Wonterghem informed us that all 520 copies are sold. Why a review, then? Simply because an album is an album!

Do we really have to introduce Absolute Body Control? Perhaps yes, because the music of Dirk Ivens and Eric Van Wonterghem is so timeless that it can appeal to a younger generation, even inspire it. The tunes are classified as minimal synth (that's what they are), but Absolute Body Control surely is one of the most original bands in the wave genre.

What's the name of the movie? Probably no Belgian synth wave song starts so catchy as Figures: Fad Gadget-beats, the ingenuity of The Human League and minimal splendor. A perfect opener. Menacing synth beats on I Was Not There. There's blood on the mirror, there's blood on the floor, sings Dirk Ivens. Although it remains very poppy, it is also a very dark tune. Dancing on your own grave. Is There An Exit?, Dirk Ivens asks in an almost naïve way, and if so, to show him the way, but the synths of Eric Van Wonterghem provide the answer. There's none!

Dirk Ivens has never hidden his admiration for Suicide, those influences you hear on Do You Feel It Inside. Repetitive icy synth noises, but in the middle some minimal synths to let your heart bleed. The synths on Love At First Sight are extremely melodic and compelling. A little less known, but surely as great, are: Did You Do It, Touch Your Skin and I'm Leaving. Playful minimal pop with funny vocoders are the ingredients on Automatic. Perhaps every fan tends to imitate the unique dance steps of Dirk Ivend during Melting Away. No, it is not a pretty sight, but it is still very nice to do! The last side contains some songs of a WGT gig, you won't find any better live recording by Absolute Body Control then this one. Well, it's sold out, but what a brilliant record this is!
Didier BECU
09/12/2016
---
België heeft heel wat bands om trots op te zijn en daar hoort ongetwijfeld Absolute Body Control bij, een van de vier gezichten van Dirk Ivens, opgericht in 1980. Vrij kort nadien maakte ook Eric Van Wonterghem deel uit van deze minimalsynthlegende. De meeste originele releases van Absolute Body Control zijn destijds op tape uitgebracht. Toen Absolute Body Control in 2007 opnieuw bij elkaar kwam, waren die releases natuurlijk al lang een collector's item en ook de heruitgaven, zoals de compilatie Wind[Re]Wind, die op Daft Records verscheen, verdween binnen de kortste keren in de collecties van platenverzamelaars. Deze plaat is nu opnieuw op vinyl uitgebracht met daarop twee nieuwe versies (Waving Hands en The Man I Wanna Be) en als extra nog een stukje uit een optreden tijdens WGT 2007. Allemaal leuk natuurlijk, maar ondertussen liet Eric Van Wonterghem ons weten dat alle 520 exemplaren uitverkocht zijn. Waarom dan nog een bespreking, vraag je je af? Nou simpel, omdat een plaat een plaat is!
Moeten we de muziek voorstellen? Wie kent er Absolute Body Control niet? Maar goed, de muziek van Dirk Ivens en Eric Van Wonterghem is zo tijdloos dat ook een jonge generatie die kan ontdekken en en er zich door kan laten inspireren, want ook al wordt de muziek gemakshalve ondergebracht onder de noemer minimal synth, is Absolute Body Control één van de meest originele wavebands.
What's the name of the movie? Waarschijnlijk klinkt geen enkel Belgisch synthwave-lied zo aanstekelijk als Figures: Fad Gadget-beats, het vernuft van The Human League en voor de rest minimale pracht. Een perfecte opener. De dreigende synthbeats worden voortgezet op I Wasn't There. There's blood on the mirror, There's blood on the floor zingt Dirk Ivens. Alhoewel het ontzettend poppy blijft, is het tevens donker. Dansen en feestvieren op je eigen graf. Dat hoor je ook in Is There An Exit? Dirk Ivens vraagt zich op (bijna) naïeve wijze af of er een uitweg is, maar de synths van Eric Van Wonterghem geven hem op een overduidelijke manier het antwoord. Niet dus.
Dirk Ivens heeft nooit zijn bewondering voor Suicide onder stoelen of banken gestoken, dat hoor je overduidelijk op Do You Feel It Inside. Repetitieve ijskoude synthnoise, ook al zorgen de minimale synths in het midden ervoor dat je hart bloedt.
De synths op Love At First Sight zijn uiterst melodisch en meeslepend. Iets minder bekend, maar daarom niet minder goed zijn Did You Do It, Touch Your Skin en I'm Leaving. Speelse minimale pop met leuke stemvervormers dat is Automatic.
Wellicht heeft iedere fan wel de neiging om op de livefavoriet Melting Away de onnavolgbare dansjes van Dirk Ivens te imiteren. Neen, het is geen gezicht, maar het blijft ontzettend prettig om te doen.
En dan is er nog een plaatkant met live-uitvoeringen van een WGT-optreden, een betere concertopname van Absolute Body Control dan deze bestaat wellicht niet.
Tja, uitverkocht dus, maar wat een geniale plaat blijft dit!
Didier BECU
09/12/2016
---