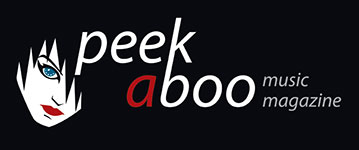 like this cd review
---
RECTOR SCANNER
Herzschlag
Music
•
CD
Dark Electro
•
EBM
•
Future Pop
[77/100]

Emmo.biz
09/12/2016, Didier BECU
---
Perhaps devoted fans of the electro scene remember Rene Nowotny, the man behind AD:key. Once he was regularly on stage with the EBM godfathers Armageddon Dildos. The man also had his own band, Rector Scanner, and a first CD (Vocoder) released on Pandamonium Records (the label that also released some Clan Of Xymox albums). For his second album, Herzschlag, things went completely wrong. The label went bankrupt and the album never was released. And yes, ten years later Emmo.biz Records releases the album. Too late? If a CD is merely a product, then yes, but art (even if it is synthetic) is timeless.
Tief In Dir (you can interpret this the way you want) is an instant hit: a melodic singalong that has the energy of And One and the gothic content of Project Pitchfork. Silbersonne, the title sounds like a Rammstein-song, is lovely future pop (with some EBM influences). Wafenbrüder, the name says it all: we hear stomping EBM beats. Of course EBM includes some machismo (right?) In Herzschlag Rene whispers all the things he intends to do with a lady, while in the background you hear a horny female voice. Sexist? A bit, but it's irresistible EBM with melancholic Kraftwerk-beats, so what more do you want?
Versteck Dich is the softest track here, it's rather a mysterious goth song. In Angezogen we hear that horny woman's voice again, while musically, the song is between Frozen Plasma and (again) And One. It's hard to stick a label on Gottes Maschine and Kontrastprogramm, but these tracks guide you to the dance floor! Im Meer Des Ewigen Lebens (what a title!) makes you think you have a Tangerine Dream-CD is in your player.
This cute disc concludes with four remixes, even one by his old friends Armageddon Dildos. Herzschlag is a record that will please many electro fans!
Didier BECU
09/12/2016
---
De naam Rene Nowotny zegt je misschien iets als je de weg kent in het elektrowereldje. Juist, Rene is tegenwoordig de man achter AD:key, maar hij stond ook regelmatig op het podium met de EBM-godfathers Armageddon Dildos. De man had echter ook een eigen bandje, Rector Scanner, waarvan de eerste cd (Vocoder) werd uitgebracht op Pandamonium Records (het label dat een paar Clan Of Xymox-albums uitbracht).

Met zijn tweede cd Herzschlag liep het echter compleet fout. Het label ging op de fles en het album verscheen niet. En jawel, tien jaar later is er Emmo.biz Records dat deze plaat wel uitbrengt. Vijgen na Pasen? Als je een cd louter als product bekijkt natuurlijk wel, maar als kunst (ook al is het synthetisch) blijft muziek tijdloos.
Tief In Dir (te interpreteren zoals je dat zelf wil) is meteen een schot in de roos: een melodieuze meezinger die zich ergens tussen de energie van And One en het gothicgehalte van Project Pitchfork situeert. Silbersonne, de titel alleen al klinkt als een Rammsteinsong, is heerlijke ouderwetse futurepop (met wat EBM-invloeden). Wafenbrüder laat het al vermoeden: hier horen we stompende EBM-beats. Bij EBM hoort natuurlijk ook wat machogedrag (ja toch?) en in Herzschlag fluistert Rene je alles toe wat hij met een dame van plan is, en dat terwijl de onderdanige lekker ligt te kreunen. Seksistisch? Een tikkeltje wel natuurlijk, maar het is tevens onweerstaanbare EBM met melancholische Kraftwerk-beats, dus wat wil je nog meer?
Versteck Dich is weinig dansbaar, eerder een mysterieuze gothtrack. In Angezogen horen we alweer die geile vrouwenstem, terwijl de song zich muzikaal tussen Frozen Plasma en (alweer) And One wringt. Het is moeilijk om een etiket te kleven op Gottes Maschine en Kontrastprogramm, maar het zijn twee tracks die je naar de dansvloer leiden! Afsluiter Im Meer Des Ewigen Lebens (wat een titel!) laat je vermoeden dat er een Tangerine Dream-cd in je lader ligt.
Voor de fijnproevers wordt dit leuke schijfje afgesloten met vier remixen, waaronder zelfs eentje door zijn oude gabbers van Armageddon Dildos. Herzschlag is een plaat die heel wat elektroliefhebbers zal plezieren!
Didier BECU
09/12/2016
---