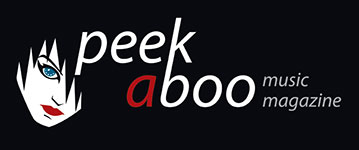 like this cd review
---
MENSWEAR
Nuisance
Music
•
CD
Britpop
•
Indie
[84/100]

London Records
09/12/2016, Didier BECU
---
You can find them in any genre, bands that are nothing but a hype, a product which is invented by clever businessmen. The best example in the alternative music scene is Menswear,named best band by Melody Maker in 1993. They did that every week? True, but when the article was published, the band didn't have one song! The five guys looked good, their dress code was the one of the mods and to them, Blur was the coolest band in the universe. A wet dream for record labels, and so Menswear was offered a contract of 90,000 pounds by London Records (formerly Decca, that also had New Order and that other "Britpop wonder" Gay Dad under its wings).
The debut of Menswear (Nuisance) did not please the British press guys and even before the disc was in the stores, everyone knew that soon the British press would destroy its darlings. After Nuisance, the flop single We Love You came out and a second CD that was released in Japan only. Now, the band is (believe it or not) reunited and it lets beat faster the hearts of old Britpop fans. We try to do the same by listening to Nuisance one more time! And yes, it was a hype, but what a sound!
125 West 3rd Street actually sounds as a discarded song of some forgotten demo, but the quintet performs this ordinary rock song with so much flair and conviction that you start to believe that it wrote a world song.
I'll Manage Somehow, the first single, is a good example of how addictive Britpop was at that time. Sleeping In is actually just a 90s version of Mud, but how did they do it! Little Miss Pinpoint Eyes was like the male version of Elastica. Just like Justine Frischmann's band, Menswear thought it was permissible to shamelessly copy Wire. Perhaps even Colin Newman himself would not dare to write Daydreamer because it just sounds like a copy of I Am The Fly. Menswear however did it and reached the British charts!
Being Brave might find its origin somewhere else, but the moving and pompous Britpop track can't be ignored by anyone. The One was the evidence that Menswear was more than just a hype, it is a dream pop single (although it never was one). Stardust was glam rock that probably would have received the blessing of Ziggy Stardust!
This debut (which never really got a fair chance) ends with the touching Piece Of Me.
Didier BECU
09/12/2016
---
Je vindt het in ieder genre: bands die eigenlijk niet meer dan een hype zijn, een product dat is bedacht door pientere zakenlui. Het beste voorbeeld in de alternatieve muziekscène is zonder enige twijfel Menswear, dat in 1993 door Melody Maker tot de beste groep van het moment werd uitgeroepen. Ze deden dat iedere week over het Kanaal? Neen, op het moment dat het bewuste artikel verscheen, had de band nog geen enkele track opgenomen! De vijf kerels zagen er goed uit, hun kledijcode was die van de mods en Blur was voor hun de coolste band van het universum. Een natte droom voor platenlabels dus, en Menswear kreeg een contract aangeboden van 90.000 pond door London Records (het vroegere Decca waarop ook New Order en dat ander "Britpopwonder" Gay Dad zat).
Het debuut van Menswear (Nuisance) liet de Britse persjongens niet klaarkomen, en nog voor de plaat in de winkels lag, wist iedereen dat het niet lang zou duren vooraleer de muziekbladen brandhout maakten van de door hun gecreëerde lievelingen. Na Nuisance verscheen de flopsingle We Love You en een tweede cd die alleen in Japan werd uitgebracht. De band is ondertussen (geloof het of niet) opnieuw samen en laat tijdens optredens de harten van oude Britpoppers wat harder slaan. Wij proberen dat met het jouwe door Nuisance nog eens onder de naald te leggen! Een plaat als een hype die sneller was dan zichzelf, maar wat een geluid hadden die heren toch!
125 West 3rd Street klinkt eigenlijk bijna als een afgedankte song op een vergeten demo, maar het vijftal brengt dit ordinaire rocklied met zo veel flair en overtuiging, dat je gemakshalve gelooft dat het een wereldnummer heeft geschreven.
I'll Manage Somehow, de eerste single, is een mooi voorbeeld van hoe verslavend Britpop op dat moment wel was. Sleeping In is eigenlijk niet meer dan een jarennegentigversie van Mud, maar wat zou het? Little Miss Pinpoint Eyes was niet meer dan de mannelijke versie van Elastica. Net zoals de band van Justine Frischmann, vond Menswear dat het in 1993 geoorloofd was om schaamteloos Wire te kopiëren. Wellicht durfde Colin Newman zelf Daydreamer niet schrijven omdat de track net iets te veel op I Am The Fly lijkt. Menswear deed het wel en belandde ermee in de Britse hitparade!
Being Brave is wellicht ook wel ergens van gejat, maar het pompeuze Britpopnummer is ontroerend mooi en daar kan geen mens omheen. The One is het bewijs dat Menswear was dan een hype, het is de gedroomde popsingle (die er nooit één werd). Stardust was dat wel, ouderwetse glamrock die wellicht de zegen van Ziggy Stardust zou hebben gekregen!
Dit debuut (dat nooit een eerlijke kans heeft gekregen) wordt mooi afgesloten met Piece Of Me.
Didier BECU
09/12/2016
---