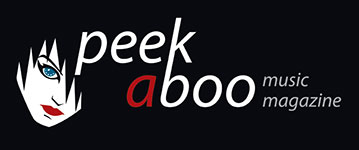 like this cd review
---
JEROEN VAN VEEN
Riley 'in C'
Music
•
CD
Minimal
•
Neoclassical
[90/100]

Brilliant Classics
09/12/2016, William LIÉNARD
---
The Dutch pianist Jeroen van Veen has released a new album with compositions of the American minimalist composer Terry Riley, which we may call a small masterpiece. "In C" by Terry Riley, is a composition in 12 parts, for which the Dutchman used two grand pianos, three electric keyboards, harpsichord, four synthesizers and some other instruments. Van Veen played the different layers of the composition in the course of 15 hours. Afterwards, the recordings were combined, using multi-tracking, double tracking and tracking method. A hellish process, but the result is no less than phenomenal.
Terry Riley wrote 'In C' in 1964. It is a composition for an indefinite number of performers. He suggested a group of 35 musicians, but it may be less. The composition consists of 53 musical patterns that can be repeated an indefinite number of times during the performance. It is up to the musicians to decide how often they want to repeat a theme, but they always start the next pattern together. There are about 35 recordings of 'In C' (Bang on a Can, Ictus and Orkest de Volharding among others) with a duration of 20 to 65 minutes. Riley has recorded the composition twice, (resp. 76'16 "and 76'40" minutes long). Jeroen Van Veen recorded a first version in 2006 (57'56 min.), his most recent version (2015) takes 79'38" minutes and is the longest ever.
For the implementation of 'In C', Terry Riley has written an extensive instruction, because the built-in free choice of the musicians must not lead to a composition ending in chaos. Thus, all players must respect the original rhythm and they are supposed to perform each pattern carefully. The pace is not fixed, but it must be slow enough for the participants to play comfortably. The musicians can turn on and off at will, but they must be careful not to disturb the state of affairs when they start playing again. They are expected to play regularly in unison and they may transpose patterns by an octave, while the music may also be amplified. Percussion instruments are admitted.
Because Jeroen van Veen plays all parties himself, he does not suffer from freewheeling colleagues and he has full control of the implementation. The result is an almost perfect registration that never falters or weakens. He has cast the 53 patterns in 12 short and long tracks that fit seamlessly together and take between 45 seconds and one and a half minutes. The pianos are very important during the performance of "In C", while the keyboards and synthesizers are constantly working on melody and rhythm, with delicate wisps of synth in the background. Van Veen's version starts quietly and andante. Afterwards, the pace increases, but that is most likely the result of the focus on and the coloration of the different layers, as the original pace is maintained in the background. In track 11 and 12 we hear a frantic piano, that we now associate with the minimalism of Steve Reich and Philip Glass.
Perhaps the name Jeroen van Veen does not sound familiar, but since his debut in 1992, the Dutchman has built an impressive career. He was a guest at many festivals and was awarded numerous times. His own compositions are minimalist in style, but Van Veen is not averse to influences from jazz, blues, avant-garde, techno, trance and pop music.
A tip for lovers of the work of Steve Reich and Philip Glass and minimalist music in general.
William LIÉNARD
09/12/2016
---
De Nederlandse pianist Jeroen van Veen heeft een nieuw album uit met werk van de Amerikaanse minimalistische componist Terry Riley, dat we zonder blozen een klein meesterwerk mogen noemen. 'In C' van Terry Riley is een compositie in 12 delen en die voert de Nederlander helemaal alleen uit, op 2 grandpiano's, 3 elektrische keyboards, een klavecimbel, 4 synthesizers en nog wat andere instrumenten. Het kostte de pianist 15 uur om alle lagen van de compositie te spelen. Vervolgens werden die opnamen via multitracking, double tracking en tracking method samengevoegd. Een helse onderneming, maar het resultaat is niet minder dan fenomenaal.
Terry Riley schreef 'In C' in 1964. Het is een werk voor een onbepaald aantal uitvoerders. Zelf suggereerde hij een groep van 35 muzikanten, maar het mochten er ook minder zijn. De compositie bestaat uit 53 muzikale patronen die tijdens de uitvoering een onbepaald aantal keren mogen worden herhaald. Het staat de muzikanten vrij om voor zichzelf te bepalen hoe vaak ze een thema willen hernemen, maar ze beginnen wel allemaal samen aan een volgend patroon. Er zijn ongeveer 35 opnamen van 'In C' gemaakt (o.a. Bang on a Can, Ictus en Orkest de Volharing) en die hebben een speelduur van 20 tot 65 minuten. Riley nam de compositie zelf twee keer op, resp. met een speelduur van 76'16" en 76'40" minuten. Jeroen Van Veen nam in 2006 een versie op die 57'56" minuten duurde, zijn nieuwe versie (2015) duurt 79'38" minuten en is dus de langste ooit.
Voor de uitvoering van 'In C' heeft Terry Riley een uitgebreide instructie geschreven, want de ingebouwde vrije keuze van de muzikanten mag natuurlijk niet betekenen dat de compositie in chaos eindigt. Zo moeten alle spelers het originele ritme respecteren en worden ze geacht elke patroon zorgvuldig uit te voeren, waarvoor Riley adviseert om vooraf even samen te oefenen. Het tempo ligt niet vast, maar moet volgens de compositie wel traag genoeg zijn opdat elk patroon op een fatsoenlijke wijze kan worden gespeeld. De muzikanten mogen in- en uitstappen naar believen, maar ze moeten er wel opletten om de gang van zaken niet te verstoren op het moment dat ze weer beginnen te spelen. Ze worden geacht om regelmatig unisono te spelen en ze mogen een octaaf zakken of stijgen, terwijl de muziek ook mag worden versterkt. Percussie-instrumenten zijn toegelaten.
Omdat Jeroen van Veen alle partijen speelt, heeft hij geen last van freewheelende collega's en heeft hij de uitvoering compleet in de hand. Het resultaat is een zo goed als perfecte opname die op geen enkel ogenblik de indruk geeft te haperen of aan intensiteit in te boeten. Hij heeft de 53 patronen in 12 korte en langere tracks gegoten die naadloos op elkaar aansluiten, waarbij elk nieuw patroon tussen 45 seconden en anderhalve minuut duurt. De piano's krijgen een belangrijke plaats tijdens de uitvoering van 'In C", maar ook de keyboards en de synthesizers zijn voortdurend van de partij voor melodie en ritme, met regelmatig fijne synthslierten op de achtergrond. Van Veens versie begint rustig en andante. Naderhand neemt het tempo toen, maar dat is eerder het gevolg van de accentuering en inkleuring van de verschillende lagen, want op de achtergrond wordt het originele tempo gehandhaafd. In track 11 en 12 hoor je het hectisch pianospel dat we tegenwoordig met het minimalisme van Steve Reich en Philip Glass associëren.
Misschien klinkt de naam Jeroen van Veen niet meteen bekend klinkt, maar sinds zijn debuut in 1992 heeft de Nederlander wel een indrukwekkende carrière uitgebouwd, was hij te gast op menig festival en werd hij talloze keren bekroond. Zijn eigen composities worden tot de Minimal Music gerekend, zij het dat Van Veen niet wars is van invloeden uit jazz, blues, avant-garde, techno, trance en popmuziek.
Een tip voor liefhebbers van het werk van Steve Reich en Philip Glass en van minimalistische muziek in het algemeen.
William LIÉNARD
09/12/2016
---