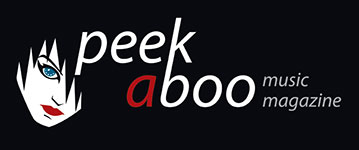 like this cd review
---
BRUNO SANFILIPPO
Upon Contact (Reworked)
Music
•
CD
Ambient
•
Classical
•
Experimental
•
Minimal
•
Neoclassical
[85/100]

Ad 21
09/06/2015, William LIÉNARD
---
The new album of the Argentine-Spanish composer Bruno Sanfilippo contains only one instrumental track: Upon Contact. You hear Sanfilippo's version first and then the reworkings by 6 different electro artists, among others, the Italian soundscape artist Francesco Giannico, the neoclassical/ambiente duo Olan Mill and the Argentine sound magician Jorge Haro. The result is again a very atmospheric and dreamy neoclassical album for late night, which combines piano and electronics in an almost perfect way.
Sanfilippo's version opens the album with echoing piano sounds, neatly separated, with space for quiet contemplation, followed by a cautious progress of two times three tones and then a short series of emphatic sounds, before the melody unfolds in a delicate way, friable and phased and then playful, but always minimalist and meditative, to which Francesco Giannico in his revised version, adds men's and children's voices, abrasive and creaking noises, and then fills the void with a soft whirring electronic drone as the soundtrack for a fortuitous and surprising film fragment. Olan Mill adds dark colors from the beginning. The deep piano tones resonate more and the quiet moments are filled with a soft vibrating drone sound, fragile and disturbing, and in the background shrill violin-like effects.
Leonardo Rosado first introduces a soft humming drone and then the piano sound, which has been stretched and finally flows together with the drone. Halfway through, the drones sound more emphatic and dark, but they never dominate the sound palette in which the piano sound of the original composition always remains clearly in the foreground. Jorge Haro does it differently, because in his reworking the piano is only introduced after 60 seconds. He uses noise, regular short beep sounds and gurgling drones before the original composition seeps through. Nevertheless, he remains closest to the original tune because what he adds, is minimalist and subaltern.
The Swedish Quivon adds the sound of rushing water and little sounds to the tune of Sanfilippo, perhaps of small birds, and finally a distant drone of an industrial nature as of a factory or a steel mill and a lot of atmospheric noise. The Greek ambient artist Hior Chronik uses soft noise and barely audible creaks. A very minimalist approach which still affects the mood of the composition.
Upon Contact (Reworked) by Bruno Sanfilippo, has a classical composition format in which the same piece of music is treated in different ways. 37 wonderful minutes, adorned by the cooperating guest musicians with sober electronic and organic sounds, without damaging the intent of the original composition. Beautiful album.
William LIÉNARD
09/06/2015
---
Het nieuwe album van de Argentijns-Spaanse componist Bruno Sanfilippo bevat slechts één instrumentaal muziekstuk: Upon Contact. Eerst hoort u zijn eigen versie en vervolgens de bewerking (Reworked) door 6 verschillende elektroartiesten, o.a. de Italiaanse soundscapekunstenaar Francesco Giannico, het neoklassieke/ambiente duo Olan Mill en de Argentijnse geluidsmagiër Jorge Haro. Het resultaat is opnieuw een erg atmosferisch en dromerig neoklassiek album voor de late uurtjes, waarop piano en electronics op een haast perfecte manier zijn gecombineerd.
Sanfilippo's eigen versie opent het album met echoënde pianoklanken, netjes van elkaar gescheiden, met ruimte voor stilte en contemplatie, en voorzichtige voortgang van twee keer drie tonen en dan een korte reeks nadrukkelijke klanken vooraleer de melodie zich op een delicate manier ontvouwt, brokkelig en gefaseerd en dan speels en tintelend, maar altijd minimalistisch en meditatief, waaraan Francesco Giannico in zijn herwerkte versie mannen- en kinderstemmen, schurende en krakende geluidjes toevoegt en vervolgens de leegte opvult met een zacht zoemende elektrodrone als de soundtrack voor een toevallig en bevreemdend filmfragment. Olan Mill geeft de compositie vanaf het begin een donkere kleur en laat de diepe pianotonen langer resoneren en hij vult de stille momenten op met een zacht trillend dronegeluid, fragiel en verontrustend, met op de achtergrond schrille vioolachtige effectjes.
Leonardo Rosado introduceert eerst een zacht zoemende drone en dan pas het geluid van de piano, dat is uitgerekt en uiteindelijk samenstroomt met de drone. Halfweg klinken de drones nadrukkelijker en donker, maar ze domineren nooit het geluidspalet waarin de piano van de oorspronkelijke compositie altijd duidelijk op de voorgrond blijft. Jorge Haro pakt het heel anders aan, want in zijn bewerking weerklinkt de piano pas na ruim 1 minuut. Hij introduceert ruis, regelmatige piepgeluidjes en kort borrelende drones vooral de oorspronkelijke compositie doorsijpelt. Desondanks blijft hij nog een dichts bij het origineel, want wat hij toevoegt is minimalistisch en subaltern.
Het Zweedse Quivon voegt aan de melodie van Sanfilippo het geluid van zacht ruisend water toe en kleine geluidjes, misschien van vogeltjes, en uiteindelijk een verre drone met een industrieel karakter als van een fabriekshal of een staalfabriek en flink wat atmosferische noise. De Griekse ambientkunstenaar Hior Chronik kiest voor stille ruis tijdens de stiltemomenten en nauwelijks hoorbare kraakjes. Een zeer minimalistische aanpak die toch invloed heeft op de sfeer van de compositie.
Upon Contact (Reworked) van Bruno Sanflilippo beluister je zoals een klassieke compositie, waarin hetzelfde muziekfragment telkens op een andere manier is ingekleurd. Het zijn 37 wondermooie minuten, die door de medewerkende gastmuzikanten op een zeer sobere manier zijn voorzien van elektronische en natuurlijke geluiden, zonder het opzet van de originele compositie te verminken of op z'n kop te zetten. Mooi album.
William LIÉNARD
09/06/2015
---