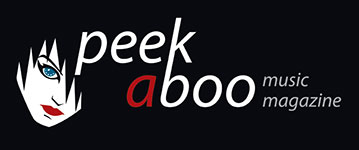 like this documentary review
---
BRETT MORGEN
Cobain: Montage Of Heck
Movie
•
Documentary
Documentary
[86/100]

Universal Pictures
08/06/2015, Didier BECU
---
It was 1991, Pukkelpop was still a pretty small little music festival. At ten o'clock in the morning I watched a small band. The name? Nirvana. Nobody knew them, no one was interested in this bunch of noisemakers who were summoned at the last minute because Limbomaniacs had canceled. The set lasted 25 minutes. Their music was OK, but sounded just like any other grunge band from the Subpop-stable. Barely a month later it happened. When Smells Like Teen Spirit was released and the labile Kurt Cobain was sucked into the media circus that crowned him as the newest rock god. His fame lasted only three years, which is all in all more than those 15 minutes you get from Warhol. Unfortunately, the price was heavy, because during a second suicide attempt in one month, the singer shot a bullet through his head. Nirvana has never been the best band in the world, but Kurt Cobain may rightly say that he was a überrockgod, perhaps the last one ever.
One day there will be film about Cobain's life, but more interesting is the documentary Cobain: Montage Of Heck in which director Brett Morgen (also maker of the outrageously underrated The Kid Stays In The Picture) shows us a portrait we have never seen before. Through the use of old private recordings we see Cobain as hyperactive (and uncontrollable) child. His dream world is shot to pieces when his parents divorce. At school he was a bully and refuses to do anything. He seeks the music and together with Krist Novoselic and Dave Grohl he forms Nirvana. No one has ears for their deafening, chaotic punk rock that smells like (ha!) Steve Albini. When they eventually are signed to Subpop no one (except the English press, which this documentary doesn't mention) believes in their debut album Bleach.
We see great clips from little concerts in their home town Aberdeen, but the interviews with his first fiancée Tracy already show the first dark sides of his personality, and especially his desire for drugs. When each person buys a copy of Nevermind, it gets worse when he crosses the path of Courtney Love. Once a concert organizer with decades of experience told me that Courtney Love was the worst hell that he has ever witnessed, and there is nothing that makes me doubt those words. While Nevermind became the best selling album of the 90's, Cobain should normally tour around the world and grab tons of money. He did not, but locked himself up during six months with the Hole singer (the images you see speak for themselves).
You don't have to be a fan of Cobain (I am not at all) to see that Cobain: Montage Of Heck is a brilliant documentary. Not that you get new information about the singer (after all everyone knows that Cobain was a junkie), but it shows an intriguing portrait of a pop star who was caught between the dark side of glamor and his own paranoid soul. Must.
Didier BECU
08/06/2015
---
Het was 1991, op Pukkelpop dat toen nog een vrij klein festivalletje was. Om tien uur 's morgens keek ik naar een bandje. De naam? Nirvana. Niemand kende het, niemand was geïnteresseerd in de bende lawaaimakers die op het laatste nippertje werd opgetrommeld omdat (godbetert) de Limbomaniacs hadden afgezegd. De set duurde 25 minuten. Hun muziek was OK, maar klonk gewoon als de zoveelste grungeband uit de Subpop-stal. Amper een maand later gebeurde het. Plotseling werd Smells Like Teen Spirit als single uitgebracht en binnen een paar weken werd de labiele Kurt Cobain meegezogen in een mediacircus dat hem tot de nieuwste rockgod kroonde. Zijn roem duurde welgeteld drie jaar, wat al bij al meer is dan de 15 minuten die je van Warhol krijgt. Helaas was de tol loodzwaar, want tijdens een tweede zelfmoordpoging in één maand tijd schoot de zanger zich een kogel door het hoofd. Nirvana is en zal nooit de beste groep ter wereld zijn, maar Kurt Cobain mag met recht en reden zeggen dat hij een überrockgod was, misschien wel de allerlaatste die de muziek heeft voortgebracht.
Ooit zal er wel (en waarschijnlijke barslechte) verfilming komen over Cobains leven, maar veel interessanter is de documentaire Cobain: Montage Of Heck waarin regisseur Brett Morgen (ook maker van de schandalig onderschatte The Kid Stays In The Picture) ons een portret toont dat we nog nooit eerder van de ster zagen. Door het gebruik van allerlei privéopnames zien we Cobain als hyperactieve (en oncontroleerbare) kleuter. Zijn droomwereld wordt aan flarden geschoten als zijn ouders scheiden. Op school is hij een pestkop en weigert steevast om ook maar één poot uit te steken. Hij zoekt de muziek op en samen met Krist Novoselic en Dave Grohl richten ze Nirvana op. Niemand heeft oren naar hun loeiharde, rommelige punkrock dat naar Steve Albini ruikt. Als ze uiteindelijk worden getekend door Subpop, wil geen kat (behalve de Engelse pers waarover trouwens met geen woord in deze documentaire wordt gerept) weten van hun debuut Bleach.
We zien leuke fragmenten uit concertjes, maar de interviews met zijn eerste verloofde Tracy tonen al de eerste donkere kantjes van zijn persoonlijkheid, en vooral zijn drang naar drugs. Als ieder mens een exemplaar van Nevermind koopt, wordt het nog erger wanneer Courtney Love zijn pad kruist. Ooit vertelde een concertorganisator - die een decennia lange ervaring heeft - dat Courtney Love de ergste hel was die hij ooit heeft meegemaakt, en er is niks dat mij aan die woorden doet twijfelen. Terwijl Nevermind als de belangrijkste plaat uit de jaren 90 wordt beschouwd, zou Cobain normaliter de wereld rondtoeren en pakken geld verdienen. Hij deed dat niet, maar sloot zich zes maanden met de Hole-zangeres op (de beelden die je daarvan ziet spreken voor zich).
Je moet helemaal geen fan zijn van Cobain (want dat ben ik helemaal niet) om Cobain: Montage Of Heck een geniale documentaire te vinden. Niet dat je veel meer info over de zanger te weten komt (iedereen weet dat Cobain een junk was), maar de film toont op intrigerende wijze het relaas van een popster die gevangen zit tussen de donkere kant van de glamour en het branden van zijn eigen paranoïde ziel. Must.
Didier BECU
08/06/2015
---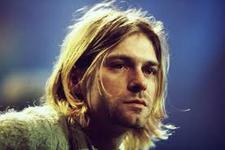 ---