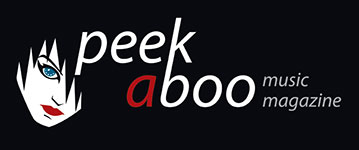 like this movie review
---
JOSH LAWSON
Sex Actually (The Little Death)
Movie
Comedy
[64/100]

Remain In Light
09/06/2015, Didier BECU
---
De gustibus non est disputandum, to say it in Latin, and the same goes for sex. "To each his own fetish" is therefore the focus point of this comedy by debutant Josh Lawson, who came in the spotlight during several film festivals like the one from Toronto. In the Benelux this film is named Sex Actually instead of the original The Little Death-title. Perhaps strange, but anyone who read Tess of the D'Urbervilles by Thomas Hardy knows that this is slang for orgasm. God knows why they chose this title over here, but in this comedy we follow 90 minutes long four couples who can't manage to get an orgasm together. At least not if they try the old (for them boring) method.
We didn't know, but there is something like dacryphilia. It refers to people who get excited when they see someone crying. Or how about somnofilia? People whose heart is pounding faster when they see someone sleeping. Maeve (Bojana Novakovic) dreams of being raped by her own husband, while her husband Paul (Lawson also acting) prefers to suck her toes. The sexual relationship between Phil (Alan Dukes) and Maureen (Lisa McCune) does not really go smoothly because her husband only gets excited when his wife takes a nap (and therefore he gives her sleeping pills). Evie (Kate Mulvany) and Dane (Damon Herriman) can only come together if they do role-playing games. Nothing unusual, perhaps, but what do you do when he wants to be a doctor while his wife has to play a patient with hepatitis?
We can go on for a while. Although Sex Actually is no big film (it's not even a good one) there are sketches included (a true story missing) that are quite comical. It might all be just a little too polished, nevertheless everyone (including even the biggest sourpuss) will die from laughter with some scenes. Especially the slot in which Monica (Erin James) must translate phone sex with sign language, is hilarious. No, it's not a masterpiece, but much better than the average weekly comedy we get punched in the stomach.
Didier BECU
09/06/2015
---
De gustibus non est disputandum om het op zijn Latijns te zeggen, en dat geldt ook voor seks. "Ieder zijn fetish" is dan ook het uitgangspunt van deze leuke komedie van debutant Josh Lawson, die daarmee aardig in de kijker liep op diverse filmfestivals, zoals bijv. in Toronto. In de Benelux draagt deze film wel de titel Sex Actually in plaats van de originele The Little Death. Misschien vreemd, maar wie ooit Tess of the D'Urbervilles van Thomas Hardy las, weet dat dit gewoon een ander woord is voor orgasme. God weet waarom men bij ons voor deze titel koos, maar in deze komedie volgen we 90 minuten vier koppels die er maar niet in slagen om samen een orgasme te krijgen. Ten minste niet als ze het volgens de oude (voor hun saaie) methode doen.
Zelf wisten we het ook niet, maar er bestaat zoiets als dacryfilie. Je vindt het niet in Hardys roman hoor, maar het zou om mensen gaan die opgewonden raken als ze iemand zien huilen. Of wat dacht je van somnofilie? Dat zijn mensen wiens hart sneller bonkt als ze iemand zien slapen. Over dit soort afwijkingen gaat het dus, en viespeuken die iets meer gewaagd willen, kunnen maar beter iets anders in de dvd-lader stoppen. Nou ja gewoon, Maeve (Bojana Novakovic) droomt ervan om door haar eigen man te worden verkracht, terwijl haar man Paul (Lawson die dus ook acteert) het liefst aan haar tenen sabbelt. Ook de seksrelatie tussen Phil (Alan Dukes) en Maureen (Lisa McCune) loopt niet echt op wieltjes, haar man raakt alleen maar opgewonden als zijn vrouw een dutje doet (en stopt haar daarom maar daarom vol met slaappillen). Evie (Kate Mulvany) en Dane (Damon Herriman) kunnen alleen maar aan hun seksuele trekken komen als ze een rollenspel spellen. Niets ongewoons misschien, maar wat doe je als het een fantasie van manlief is om dokter te spelen en zijn vrouw een patiënte met hepatitis?
We kunnen nog wel een tijdje zo doorgaan. Alhoewel Sex Actually geen grote film is (het is zelfs geen goede) zijn de sketches (een echt verhaal ontbreekt) toch best komisch. Het is misschien allemaal wel net iets te gepolijst, desalniettemin zal iedereen (inclusief de grootste zuurpruim) schaterlachen met sommige stukken. Vooral het slot waarin Monica (Erin James) via Skype telefoonseks met gebarentaal moet vertalen, is hilarisch. Neen, een meesterwerk is het niet, wel veel beter dan de doorsnee komedie die we wekelijks in de maag gestompt krijgen.
Didier BECU
09/06/2015
---
---