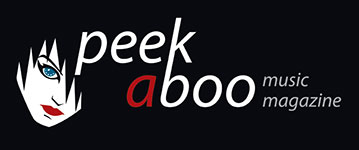 like this cd review
---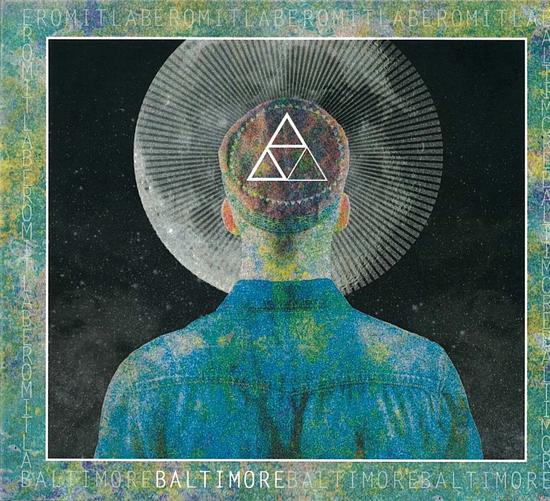 BALTIMORE
Baltimore
Music
•
CD
Garagerock
•
Pop
•
Psychedelic
[95/100]

Self-released
07/06/2015, William LIÉNARD
---
After Daktari and Candle Bags, there is again a Flemish debut CD in our player. The quartet calls itself Baltimore and the eponymous EP contains 6 songs. With such a name one indicates of course that the ambitions go further than the Flemish soil, but on this first ep the four guys make the kind of music that should be able to score effortless beyond the Belgian borders.
The most striking feature of the ep Baltimore is the fact that the repertoire does not sound like a debut, because the material is not only melodic, in terms of vocals and instruments it is also very well put together. Without wishing to create too great expectations by comparing this young band with major international acts, we can confirm that the sound of Baltimore
is very much akin to that of British college bands, because the compositions sound firm, but at the same time friendly and poppy, with beautiful, sometimes slightly melancholic vocals and occasionally a solid guitar intervention as evidence of the fact that the band does have balls.
Bumblebees, for which a music video was made which you can watch on YouTube, is a strong business card for Baltimore, with gentle guitars, woody percussion and seductive vocals that immediately put you in a good mood. The song is bathed in a slightly psychedelic and natural atmosphere, with butterflies and blue clouds sliding past. She Believes starts with emphatic guitars which also dominate the rest of the composition, but as soon as the soft humming vocals are added, the song effortlessly finds the right track. Halfway through gorgeous synth-like guitar playing is added. Monotony begins dark
and then gets clock-like guitars and Housemartins-like vocals: relaxed and contagious, a thoroughbred ballad that we brand as our favorite.
Going Home chooses a similar path, again with wonderful vocal work, singing guitars and precisely timed drums, a song Michael Stipe worthy. Easing My Mind sounds a lot darker, with buzzing guitars and varied percussion. We have already mentioned The Smiths? The Moon closes the album in beauty. It has something of a nursery rhyme, but it also sounds like Morrissey in an optimistic mood. The guitars sound loud in the coda: singing, whistling and yet always melodic. Not dangerous enough? Maybe not, but very beautiful.
Note the beautiful esoteric cover. Very strong debut. Give it a chance, it deserves one!
Playlist:
1. Bumblebees
2. She Believed
3. Monotony
4. Going Home
5. Easing My Mind
6. The Moon
Bumblebees
baltimore.official@gmail.com
William LIÉNARD
07/06/2015
---
Na Daktari en Candle Bags zit er opnieuw een Vlaams debuut uit Limburg in onze cd-speler. Het viermangezelschap noemt zich Baltimore en de gelijknamige ep bevat 6 songs. Met zo'n naam geef je aan dat je ambities verder liggen dan het Noord-Limburgse platteland en Vlaanderen tout court, maar de vier Limburgers maken op deze eersteling dan ook het soort muziek dat moeiteloos over de eigen grenzen kan scoren.
Het opvallendste kenmerk van de ep Baltimore is wellicht het feit dat het repertoire niet klinkt als een debuut, want het materiaal is niet alleen melodieus, het zit ook qua vocalen en instrumentarium heel erg goed ineen. Zonder al te grote verwachtingen te willen scheppen door deze jonge band met grote internationale acts te vergelijken – daar wordt hij op termijn toch maar vlijmscherp op afgerekend met alle negatieve gevolgen van dien – willen we wel kwijt dat het geluid van Baltimore heel erg verwant is met dat van Engelse collegebands, want de composities klinken stevig, maar tegelijk ook vriendelijke en poppy, met een prachtige, soms een beetje melancholische zangpartij en af en toe een stevige gitaarinterventie als bewijs dat het gezelschap wel degelijk ballen heeft.
Bumblebees, waarvoor een videoclip is gemaakt die u op YouTube kan bekijken, is zondermeer een sterk visitekaartje, met lieflijke gitaren, houtachtig slagwerk en verleidelijke vocalen die je meteen in de goede sfeer brengen. De song baadt in een lichtjes psychedelische en vooral ongedwongen sfeer, waarin je als luisteraar de vlinders en de blauwe wolken moeiteloos aan je interne oog voorbij ziet schuiven. She Believes begint met nadrukkelijke gitaren die ook de rest van de song domineren, maar van zodra de zacht zoemende vocalen worden toegevoegd, vindt de song moeiteloos de vertrouwde bedding. Halfweg wordt prachtig synthachtig gitaarspel toegevoegd. Monotony begint donker en krijgt dan klokachtige gitaarspel en Housemartins-achtige vocalen: relaxed en aanstekelijk, een volbloed ballade die we vanaf de eerste beluistering als favoriet brandmerken.
Going Home kiest een gelijksoortig pad, met opnieuw prachtig vocaalwerk, zingende gitaren en precies getimede drums, een song Michael Stipe waardig. Easing My Mind klinkt opnieuw een flink stuk donkerder, met zoemende gitaren en gevarieerd slagwerk. Hadden we The Smiths al vermeld? The Moon sluit het album in schoonheid af. Het heeft iets van een kinderliedje, maar het klinkt ook als Morrissey in een optimistische bui. De gitaren nemen de coda voor hun rekening, zingend, fluitend en toch altijd melodisch. Te ongevaarlijk? Misschien, maar wel heel erg mooi.
Let ook op de prachtige esoterische hoes. Heel sterk debuut. Zeker luisteren.
Bumblebees
baltimore.official@gmail.com
William LIÉNARD
07/06/2015
---