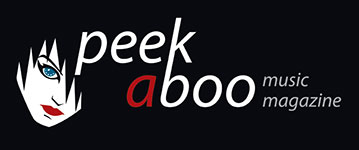 like this cd review
---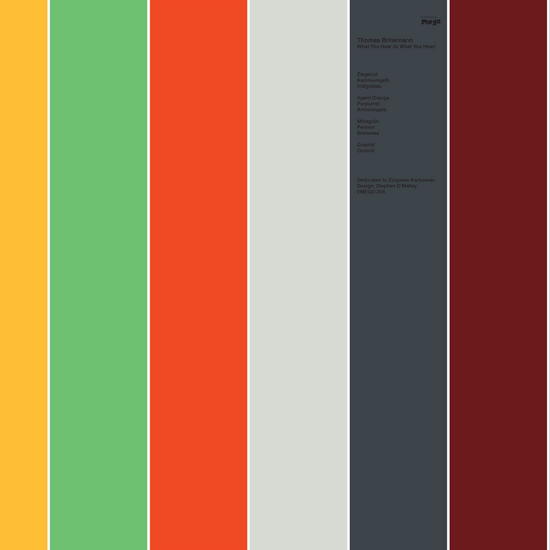 THOMAS BRINKMANN
What You Hear (is what you hear)
Music
•
CD
Ambient
•
Experimental
Editions Mego
03/06/2015, Wim GUILLEMYN
---
Thomas Brinkmann is known for making music that floats between techno, ambient and minimalism. Maybe youl know him from his pioneering albums 'Klick' and 'Variations' or 'The Mortimer Trap', a collaboration with Oren Ambarchi. On this album, he goes a step further because he strips the music of any kind of emotion and feeling.The artwork is also a good example of it. His 11 tracks are sound and song compositions that have little in common with regural and traditional songs structures
This is not a mainstream, not even alternative album.It's really a matter of looking beyond all the limits of prevailing values. So, you get new impressions by listenng to this music. To me, it's only interesting to discover the new sounds he develops. For the rest it's not easy to listen to. Therefor it's difficult to give a score to his work.
Wim GUILLEMYN
03/06/2015
---
Thomas Brinkmann staat erom bekend muziek te maken die zweeft tussen techno, ambient en minimalisme. Misschien zijn zijn baanbrekende werken 'Klick' en ' Variations' of 'The Mortimer Trap' (een samenwerking met Oren Ambrachi) je wel bekend. Op dit album gaat hij nog een stapje verder en ontdoet als het ware de muziek van elke vorm van emotie en gevoel. Zijn 11 tracks bestaan uit klankcomposities die ver afstaan van traditonele geluid- en songstructuren.
Het is geen mainstream en zelfs geen alternatief album geworden. Het is echt een kwestie van het opzoeken van de limieten voorbij alle heersende waarden. Zo moet je als luisteraar nieuwe indrukken opdoen tijdens het beluisteren. Voor mij gaat het iets te ver om beluisterbaar te blijven, zeker in vergelijking met zijn vroeger werk. Wat ik vooral interssant vind zijn de geluiden die hij uit zijn instrumenten weet te puren. Daarom heb ik ook geen score gegeven aan dit album.
Wim GUILLEMYN
03/06/2015
---