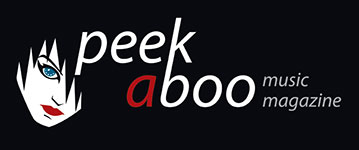 like this tv series review
---
ORANGE IS THE NEW BLACK SEASON 2
Movie
•
TV series
Comedy
•
TV Series
E1
03/06/2015, Didier BECU
---
Nobody thought that one day Netflix would present itself as one of the main suppliers of top series. There is still no end to the praising of House Of Cards (rightly), and Orange Is the New Black is the new favorite. Anyone who says orange, thinks either of the Netherlands or jail. It is in jail that this comedy takes place, and it's a women's prison! The series was created by Jenji Kohan, who previously wrote Weeds. For this series, Kohan based her scenario on the book Orange Is the New Black: My Year in a Women's Prison by Piper Kerman. As she was in prison herself, Kohan knows exactly what goes on there. Both her book and the series caused a lot of controversy because of the stereotypes.
In the first season we saw why Piper Chapman (Taylor Schilling) ended up behind bars. Ten years ago she transported a suitcase with drug money of her former girlfriend Alex Vause (Laura Prepon). The woman regrets it, and even if that happened a decade ago, she is still sent to the Lichtfield prison. The conviction is entirely unexpected because meanwhile Piper has a very different (and better) life with her husband Larry (Jason Biggs, indeed the American Pie-actor!)
Many viewers critisized the fact that the first season was too sweet. Apparently the makers felt the same way, because the second season is much bolder (although it remains a comedy). Each series (and certainly one that takes place within prison walls) requires a decent villain and newcomer Vee (Lorraine Toussaint) has everything to be such a person. She succeeds in getting all black prisoners behind her, which makes the Lichtfield-prison a dangerous place.
The introduction of this new character means that Piper is no longer the only key figure, and that is good for the quality of the series. Fans of the blonde don't have to have suicide plans, as this jailbird has some issues left to do in the second season. Her relationship with Larry isn't going that well and she must testify against her former boss Kubra.
The second season is now out on E One, both on DVD and Blu-ray.
Didier BECU
03/06/2015
---
Niemand had het wellicht verwacht, maar Netflix begint zich meer en meer te profileren als één van de belangrijkste leveranciers van topseries. Er is nog altijd geen einde gekomen aan de lawine van lovende woorden die House Of Cards (terecht) in ontvangst mocht nemen, en ook over Orange Is The New Black is men (alweer terecht) nog niet uitgepraat. Wie oranje zegt, denkt ofwel aan Nederland of aan de nor. Het isop die laatste plaats waar deze komedie zich afspeelt, en dan nog wel in een vrouwengevangenis! De serie is bedacht door Jenji Kohan, die eerder al met Weeds heel wat succes oogstte. Voor deze serie baseerde Kohan zich op het boek Orange Is The New Black: My Year in a Women's Prison van Piper Kerman.Omdat zij zelf ook in de gevangenis zat, weet Kohan precies hoe het daar aan toe gaat. En toch lokten zowel haar boek als de serie heel wat controverse reactiesuit omdat ze te veel in hokjes en stereotiepen denkt. Zo komen de christenen (die zitten ook in de gevangenis hoor!) er tamelijk bekaaid van af, maar ook de gebruikte clichés, die vaak met lesbiennes gepaard gaan, werden haar niet in dank afgenomen.
In het eerste seizoen zagen we waarom Piper Chapman (Taylor Schilling) achter de tralies belandde. Ze moet vijftien jaar brommen omdat ze een koffer met druggeld van haar toenmalige vriendin Alex Vause (Laura Prepon) transporteerde. De vrouw heeft er wel spijt van, en ook al gebeurde dat tien jaar geleden, wordt ze toch naar de Lichtfield-gevangenis gestuurd. De veroordeling komt geheel onverwacht omdat Piper ondertussen al een heel ander (en beter) leven heeft opgebouwd met haar echtgenoot Larry (Jason Biggs, inderdaad de American Pie-acteur!)
Heel wat televisiekijkers stoorden zich aan het feit dat het eerste seizoen veel te braaf was. Blijkbaar hebben de makers rekening gehouden met de kritiek, want het tweede seizoen is heel wat brutaler (ook al blijft deze komedie, of wat had je gedacht, nog altijd mooi binnen de perken). Iedere serie (en zeker eentje die zich binnen de gevangenismuren afspeelt) heeft een degelijke slechterik nodig en nieuwkomer Vee (Lorraine Toussaint) heeft alles om zo iemand te zijn. Het duurt niet lang of de sterke dame slaagt erin om alle zwarte gevangenen achter zich te krijgen waardoor de Lichtfield-gevangenis binnen de kortste keren een gevaarlijke plek wordt.
Door de introductie van dit nieuwe personage is Piper niet langer meer de enige spilfiguur, en dat komt de kwaliteit alleen maar ten goede. Fans van het blondje moeten echter geen zelfmoordplannen koesteren, want ook in het tweede seizoen heeft deze bajesklant nog het een en ander te regelen. Zo loopt haar relatie met Larry bijna volledig spaak en moet ze tegen haar oude baas Kubra getuigen. Kortom, genoeg voer voor de fans.
Het tweede seizoen is nu uit op E One, zowel op dvd als Blu-ray.
Didier BECU
03/06/2015
---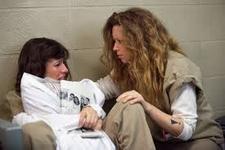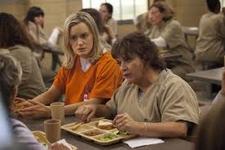 ---