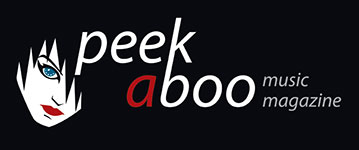 like this movie review
---
FILMFEST GHENT 2015
Julian Jarrold: A Royal Night Out
Movie
Comedy
•
Historical
[65/100]

Filmfest Gent
18/10/2015, Didier BECU
---
The life of princes and princesses still is ideal for films, and A Royal Night Out by Julian Jarrold takes profit from that. The story takes place during Liberation Day on May 8, 1945. While King George VI (Rupert Everett) prepares his speech (yes, him again!), the young Princesses Elizabeth (Sarah Gadon) and Margaret (Bel Powley) try to convince him to get the permission to celebrate the capitulation of Germany in the heart of London. Eventually the king agrees on the condition that the night out happens incognito, and especially that he is told afterwards how the people reacted to his speech. But unfortunately for him, the party runs out of hand...
This film by Julian Jarrold, who also directed Becoming Jane and Brideshead Revisited, is a lightweight that is based on real events, even if the truth was less spectacular. The film is predictable, but nonetheless skillfully made, with a beautiful photography by the Belgian Christophe Beaucarne, who also did the cinematography for Jaco Van Dormael's American adventure Mr. Nobody. The performances are okay, the story just a little too light to impress.
A Royal Night Out is recommended for fans of classic BBC drama who like some Hollywood too.
Didier BECU
18/10/2015
---
Het leven van prinsjes en prinsesjes blijft ideaal voer voor de filmwereld, en ook A Royal Night Out van Julian Jarrold pikt een graantje mee. Het verhaal speelt zich af tijdens de Bevrijdingsnacht van 8 mei 1945. Terwijl koning George VI (Rupert Everett) zijn speech voorbereidt (ja, alweer die!), zeuren de jonge prinsesjes Elizabeth (Sarah Gadon) en Margaret (Bel Powley) hem de oren van z'n hoofd om net zoals alle Engelse onderdanen de capitulatie van Duitsland in hartje Londen te mogen vieren. Uiteindelijk stemt de vorst toe op voorwaarde dat het avondje uit incognito gebeurt, en vooral opdat hij op die manier te weten komt hoe het volk op zijn speech reageert. Maar helaas loopt het feestje wat uit de hand…
Deze film van Julian Jarrold, die ook al Becoming Jane en Brideshead Revisited maakte, is een lichtgewicht dat gebaseerd is op echte feiten, ook al neemt men een serieus loopje met de waarheid. De film is voorspelbaar, maar desalniettemin vakkundig gemaakt met de prachtige fotografie van de Belg Christophe Beaucarne, die ook al knap werk leverde voor Jaco Van Dormaels Amerikaanse avontuur Mr. Nobody. De vertolkingen zijn meer dan goed, alleen is het verhaal net iets te zeemzoet om te beklijven.
A Royal Night Out is genietbaar voor fans van klassieke BBC drama's die tevens een Hollywoodlaagje kunnen slikken.
Didier BECU
18/10/2015
---