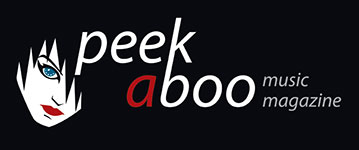 like this movie review
---
FILMFEST GHENT 2015
John Maclean: Slow West
Movie
[74/100]

Filmfest Gent
16/10/2015, Didier BECU
---
It's a bit strange to say, but the big winner at this year's Sundance (the festival that is known for its indie films) was a western. Once you've seen Slow West, you will understand why, because the directing style of John Maclean is extremely refreshing. You notice the respect for the great masters such as John Ford, but through the many funny interludes the young filmmaker made something unique, and contemporary.

Thanks to an agent Maclean was befriended with, he could ask Michael Fassbender to star in his debut. The Hollywood star plays Silas, one of the most wanted men in Colorado, and on whose head a big sum of money is put. The sixteen-year-old Jay (Kodi Smit-McPhee), however, knows nothing about that and goes along with this guy on the road.

Slow West is not really a traditional western, but rather a road movie. Along the way, the two meet strange creatures who mostly are not to be trusted. Sometimes the humor is staggeringly brutal (without turning into a Tarantino), but it remains highly effective. We can't write it that much these days, but Slow West is a great western.
Didier BECU
16/10/2015
---
Het blijft een beetje vreemd, maar de grote winnaar op Sundance (het festival dat bekend staat wegens zijn indiefilms) was dit jaar een western. Eens je Slow Western hebt gezien, zal je wel snappen waarom, want de regiestijl van John Maclean is uiterst verfrissend. Je merkt z'n respect voor de grote meesters zoals John Ford, maar deze cineast maakt er door de vele grappige interludes ook iets eigentijds van. Dankzij een bevriende agent kon Maclean voor zijn debuut meteen Hollywoodster Michael Fassbender strikken die de rol van Silas vertolkt, één van de meest gezochte mannen uit Colorado en op wiens hoofd er een hele som geld staat. De zestienjarige Jay (Kodi Smit-McPhee) weet daar echter niets van en gaat samen met deze kerel op pad.
Slow West is niet echt een traditionele western, maar eerder een roadmovie. Onderweg komen de twee allerlei vreemde figuren tegen die vaak niet te vertrouwen zijn. Soms is de humor onthutsend brutaal (zonder dat het Tarantinoachtig wordt), maar het blijft wel uiterst effectief. We kunnen het tegenwoordig maar weinig schrijven, maar Slow West is een knappe western.
Didier BECU
16/10/2015
---