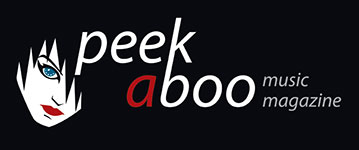 like this digital review
---
THE IMAGINARY SUITCASE
Fake Blood From Real Wounds
Music
•
Digital
Folk
•
Neofolk
•
Singer Songwriter
[80/100]

Self-released
16/10/2015, Wim GUILLEMYN
---
The Imaginary Suitcase is the name of the solo project of Laurent Leemans (the singer/guitar player of the folk and rock combo Ceili Moss). After a year of farewell concerts with Ceili Moss, Laurent thought the time had come to write some songs himself. Fake Blood From Real Wounds already is his fifth release in just two years. Musically it can best be described as a singer-songwriter material with some folk influences (Luka Bloom is a good reference).

Most of the songs float on a semi-acoustic guitar, with some nice details such as the sound of a violin or an autoharp. The lyrics are sung in Dutch, French or English, but always with a deep, warm voice, and with funny and meaningful lyrics. Listen for example to Het Dorp (The Village-ed.) or It's Not You, It's Me.

Those who love neofolk, certainly have to check out this band. The Imaginary Suitcase is a musical project that also would fit in theaters or at folk festivals. Listen for yourself to the songs via the link below.

https://theimaginarysuitcase.bandcamp.com/
Wim GUILLEMYN
16/10/2015
---
The Imaginary Suitcase is de naam van het soloproject van Laurent Leemans (de zanger/gitaarspeler van het voormalig folk- en rockcombo Ceili Moss). Na een jaar van afscheidsconcerten met Ceili Moss, vond Laurent dat de tijd rijp was om zelf een stapel songs te schrijven. Fake Blood From Real Wounds is ondertussen zijn vijfde release in amper twee jaar. Muzikaal kan je het materiaal omschrijven als singer-songwriter met wat folk- en kleinkunst invloeden (denk bijv. aan Boudewijn De Groot of Luka Bloom).
Het zijn voornamelijk nummers die op een stemmige semi-akoestische gitaar drijven, met leuke details zoals een viool of een autoharp. Soms in het Nederlands, het Frans of het Engels gezongen, maar steeds met een diepe, warme stem, alsook met leuke en zinvolle teksten. Luister bijv. naar Het Dorp of It's Not You, it's Me. De percussie is spaarzaam, maar weldoordacht aanwezig.
Wie van neofolk of moderne kleinkunst houdt, zal hier zeker zijn hart aan kunnen ophalen. The Imaginary Suitcase is een muziekproject dat het ook in theaters of op folkfestivals goed kan doen. Luister zelf maar eens naar de nummers via de onderstaande link.
https://theimaginarysuitcase.bandcamp.com/
Wim GUILLEMYN
16/10/2015
---