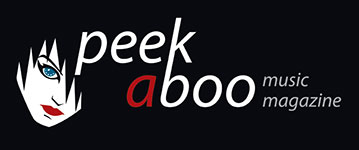 like this cd review
---
SWEET BABOO
Dennis
Music
•
CD
Pop
•
Rock
•
Singer Songwriter
[80/100]

Moshi Moshi
09/12/2016, William LIÉNARD
---
The British band Sweet Baboo (the solo project of Stephen Black) releases an EP with six tracks: a Christmas song, three covers (Daniel Johnston, The Exciters and The Beach Boys) and two previously released tracks from The Boombox Ballads sessions (2015). Stephen Black previously played with the band JT Mouse and his style is often described as a mix of country and psychedelia, with a penchant for dark lyrics. He was influenced by Welsh bands such as Super Furry Animals and Gorky's Zygotic Mynci, but also by The Beach Boys and Jonathan Richman.
The six songs on the EP Dennis are very diverse in style and that has to do with the fact that this album is a compilation of recorded material that never was released. We Used to Call him Dennis is a nice earwig that makes you wonder why it never was released as a single, because the composition sounds attractive and has a chorus that instantly settles in your head. Perhaps it is due to the strange (and much slower) end of the track. Dennis was the name I gave to my son before he was born, Black explains in the liner notes, but my wife wasn't as keen as me so we went with something else.
Do the Buzzard begins with a brief piano riff that reminds me of Dreamer by Supertramp, but the composition then changes to a perfect pop song with a high tempo and an attractive melody. It's a steamy dance track with a text that refers to old-fashioned mating rituals. Mountain Top is a Daniel Johnston cover, a song that Sweet Baboo recorded for a radio session that never was broadcast: a brittle and fragile singer-songwriter ballad of which the melody and the lyrics sound much better than the original version. Very nice.
Don't be Alone this Christmas is Sweet Baboo's attempt to write a Christmas song. Paul Jones provides vocal assistance and the result is satisfactory, although it only partly sounds as a Christmas song, because a saxophone is the last you expect to hear in the vicinity of a crib! It's just a perfect pop song for every season and maybe just a little bit more for the dark days of December. Blowing Up My Mind is a cover of a horny Northern Soul Classic of The Exciters, a black girl band from the sixties that scored six top 100 hits in the US (pop) between 1962 and 1966 and two R&B hits between 1969 and 1978. Their hit Do Wah Diddy Diddy (stranded on 78 in the US in 1964) was a number 1 hit in Europe and America in the version of Manfred Mann in the same year. In the hands of Sweet Baboo, Blowing Up My Mind is a swinging pop song with a sunny sixties vibe, whining guitars, a broad carpet of electro-organ sounds and heavy percussion. The track was used as the B-side of the Sweet Baboo single Got to hang on to You from the album The Boombox Ballads.
The short ballad Cuddle Up was written by Dennis Wilson and Daryl Dragon for a solo album by Wilson (1971) that never was released. A year later, Wilson recorded the composition for The Beach Boys. Sweet Baboo shortens the track by half, leaves out the orchestral middle of the Beach Boys version and reduces the film score-like atmosphere to a singer-songwriter ballad that sounds tighter and at the same time less mealy, to the tones of an emphatic piano and without losing the tone of the original composition. A stunning version.
As mentioned earlier, this is a very diverse EP, on which we get an impression of the different styles of Sweet Baboo. Varied and yet very strong.
William LIÉNARD
09/12/2016
---
Het Britse Sweet Baboo (het soloproject van Stephen Black) brengt een ep uit met 6 tracks: een kerstliedje, drie covers (Daniel Johnston, The Exciters, The Beach Boys) en 2 niet eerder gereleasete tracks uit The Boombox Ballads-sessies (2015). Black speelde eerder bij de band JT Mouse en z'n stijl wordt vaak omschreven als een mix van country en psychedelica, met een voorliefde voor donkere songteksten. Hij is beïnvloed door Welshe bands zoals Super Furry Animals en Gorky's Zygotic Mynci, maar evenzeer door The Beach Boys en Jonathan Richman.
De 6 composities op de ep Dennis zijn zeer divers van stijl en dat heeft te maken met het feit dat het om een compilatie gaat van materiaal dat in de voorbije jaren is opgenomen, maar dat om de een of andere reden nooit is gereleaset. We Used to Call him Dennis is een goed in het oor liggende popsong waarvan je je afvraagt waarom hij nooit als een single is gereleaset, want de compositie klinkt aantrekkelijk en is voorzien van een refrein dat zich meteen in je hoofd nestelt. Wellicht ligt het aan het wat vreemde (en veel langzamere) einde van de track. Het is de naam die ik mijn toekomstige zoon wilde geven, zegt Stephen Black over de tekst, maar mijn vrouw zag die naam niet zitten. Elke vers van de track gaat over één van de namen die we nadien overwogen.
Do the Buzzard begint met een kort pianoloopje dat schuldig is aan Dreamer van Supertramp, maar de compositie evolueert vervolgens tot een perfecte popsong met een hoog tempo en een aantrekkelijke melodie. Het is een hitsige danstrack met een tekst die betrekking heeft op ouderwetse paringsrituelen. Mountain Top is een Daniel Johnston-cover, een song die Sweet Baboo opnam voor een radiosessie die nooit is uitgezonden: Black maakt er een breekbare en fragiele singer-songwritersballade van die de melodie en de tekst veel beter tot hun recht laat komen dan in de originele versie. Heel erg mooi.
Don't be Alone this Christmas is Sweet Baboos poging om een kerstlied te schrijven. Hij deed daarvoor een beroep op Paul Jones die ook vocale assistentie levert en het resultaat mag er best zijn, al klinkt deze in de hoogzomer geschreven song maar zeer gedeeltelijk als een kerstlied, want een saxofoon verwacht je niet meteen bij een kribbe! Het is gewoon een perfecte popsong voor elk seizoen en misschien net iets meer voor de donkere dagen van December. Blowing Up My Mind is een cover van de hitsige Northern Soul Classic van The Exciters, een zwarte meidengroep uit de jaren zestig die 6 top 100-hits scoorde in de VS (pop) tussen 1962 en 1966 en twee R&B-hits tussen 1969 en 1978. Hun hit Do Wah Diddy Diddy (gestrand op 78 in de US in 1964) werd een nummer 1-hit in Europa en Amerika in de versie van Manfred Mann in datzelfde jaar. In de handen van Sweet Baboo wordt Blowing Up My Mind een swingende popsong met een zonnig jarenzestigsfeertje, jengelende gitaren, een breed tapijt van electro-orgelklanken en stevige percussie. De track werd gebruikt als B-kantje van de Sweet Baboo-single Got to Hang on to You uit het album The Boombox Ballads.
De korte ballade Cuddle Up is van de hand van Dennis Wilson en Daryl Dragon voor een solo-album van Wilson (1971) dat nooit het daglicht zag. Een jaar later nam hij de compositie opnieuw op voor The Beach Boys. Sweet Baboo kort de track met de helft in, gooit het orkestrale middenstuk van de Beach Boys-versie weg en reduceert de filmscore-achtige sfeer tot een singer-songwritersballade die strakker en tegelijk minder melig klinkt, op de tonen van een nadrukkelijke piano en zonder dat de sfeer van de originele compositie verloren gaat. Een bloedmooie versie.
Zoals eerder vermeld is dit een zeer gevarieerde ep waarop we een indruk krijgen van de diverse stijlen van Sweet Baboo. Gevarieerd en toch heel sterk.
William LIÉNARD
09/12/2016
---