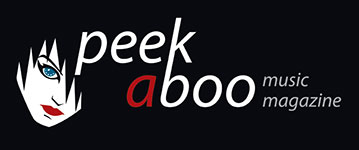 like this cd review
---
THE ANCHORESS
Confessions of a Romance Novelist
Music
•
CD
Pop
•
Rock
•
Singer Songwriter
[95/100]

Kscope
09/12/2016, Mark VAN MULLEM
---
Those of you who saw Simple Minds during the Big Music Tour 2015, already had the pleasure to discover the wonderful voice of Catherine Anne Davies. Catherine joined Sarah Brown as backing vocalist, but she also played guitar and, just like Sarah, she performed some vocals on songs like Real Life, Banging on the Door and Dolphins. But above all, she performed a stunning version of Rivers of Ice, that gave many fans goose bumps. Wow!
Simple Minds gave the Welsh singer the chance to showcase her skills. Whether Catherine will remain in the touring line-up of the Scottish rockers isn't decided yet. Now she focuses on her own project: The Anchoress. On the debut album Confessions of a Romance Novelist, the Welsh multi-instrumentalist demonstrates how talented she is. Yours truly really is impressed!
Catherine nearly plays every single instrument on the album: piano, synthesizer, melotron, but the guitar being the most important. Paul Draper (Mansun) co-produced the album and plays guitar and wah-guitar. In all fairness, Catherine really could have played every instrument herself.
Catherine's singing is impressive, and so is the piano playing. The songs are not at all light hearted, they rather show the darker side of our existence or explore the sorrows of a tormented soul. In the lyrics you also hear a woman who clearly knows what she wants. Do I hear someone mentioning Tori Amos? Well, there is a link of course. And I almost dare to say: Tori can pack her bags and Kate Bush can retire. In a manner of speaking, of course. Words that only prove how talented Catherine A.D is. She can join these great female artists, right now and right here. Oh, and Sade of course.
The album has twelve compositions, all quite good, with no fillers. The PJ Harvey-esque Long Year proves to be one of the highlights of the album. You're drawn into it and escape is impossible. It almost feel like being trapped. The hand claps and the choirs near the end of song make it easy to digest the song. What Comes Around is something completely different: delicious tongue-in-cheek pop with a heavy Motown soul injection.
The beautiful dramatic power pop ballad Doesn't Kill You, crawls under your skin. And it stays there. What doesn't kill you makes you stronger. Truth be known!
You And Only You and One For Sorrow are both heavenly pop songs with strong melodies that stick and they are done with a twist. Using the adagio: happy tune and upbeat vibe. But did you listen to the lyrics? In You And Only You Catherine sings I know that you think that I'm OK, but I guess you caught me on a good day. The funky Chip On Your Shoulder fits into the same category.
Popular is a funny pop pastiche, driven by piano and disturbed guitars and it has a subtle, but present glockenspiel.
Burry Me is beautifully sung and richly orchestrated, it tells the story of a broken heart. You physically feel the deep pain, leaving you with a lump in the throat.
You wonder why nobody wants to get to know you, this is why nobody wants you here. Because you don't know me. Cos I only text you when I'm drinking. The album's closing song is the title track Confessions of Romance Novelist, a little epic which also has a drama part.
Catherine sings you don't know me. Maybe not, but we get an introduction to the extremely talented musician.
The booklet contains the lyrics to each song that is introduced by a quote of a famous writer or poet such as Anais Nin, Charles Dickens, Lewis Caroll, Arthur Rimbaud, Simonne de Beavoir and Jean-Paul Sartre. Also a quote by painter Vincent Van Gogh is included.
The brilliant cover of Simple Minds' Rivers of Ice, as performed on the Big Music Tour, is included as a bonus track.
Confessions of a Romance Novelist is a flawless and sophisticated pop record. Catherine A.D. hasn't done herself a favor by coming up with such an excellent album, as it will be difficult to do better next time.
But for now, we have the twelve Confessions to spent our evenings with!
Mark VAN MULLEM
09/12/2016
---
Wie een concert van Simple Minds meepikte tijdens de Big Music Tour van vorig jaar, heeft al kennis kunnen maken met het talent van Catherine Anne Davies. Tijdens die tour kreeg de achtergrondzangeres Sarah Brown het gezelschap, en zeg maar gerust de concurrentie, van deze Welsche chanteuse. Catherine speelde gitaar en zong backings tijdens de Big Music Tour. Net als Sarah Brown, mocht Catherine een leeuwendeel van sommige Simple Minds-songs voor haar rekening nemen, ze deed dat op een prachtige manier in Real Life, Banging on the Door en Dolphins. Maar er was die éne song die ze zich helemaal eigen maakte, en hoe! Wie kreeg er geen kippenvel toen Catherine, zichzelf begeleidend op de piano, Rivers of Ice naar een nieuwe hoogte tilde?
Bij Simple Minds mocht Catherine zich dus tonen. Of de Welsche deel blijft uitmaken van de live line-up van de Schotten weet ik niet, maar dat ze zich nu volop inzet voor een eigen carrière stond in de sterren geschreven. Ik hoopte alleszins op meer toen ik kennismaakte met Catherines unieke stemgeluid. Talent moet je gebruiken en zo goed mogelijk ontplooien. Dat heeft Catherine goed begrepen.
Op haar debuut Confessions of a Romance Novelist, opererend onder de artiestennaam The Anchoress, haalt Catherine A.D. meteen alles uit de kast.
De Welsche multi-instrumentaliste speelt nog net niet alle instrumenten zelf, maar piano, synthesizer, orgel, triangel, gitaar, mellotron neemt ze wel voor haar rekening. Co-producer Paul Draper (Mansun) hanteert op de meeste nummers de gitaar of de wahgitaar. Voorts laat het duo toch nog wat ruimte voor gastmuzikanten. Maar ik denk echt dat Catherine Prince wel degelijk zelf alle instrumenten zou kunnen inspelen.
Catherine zingt de sterren van de hemel en kan met haar innemende stem duidelijk veel registers aan. Haar pianospel is prachtig en de composities zijn heel erg sterk. De teksten baden zelden in onverschilligheid of ongeremde blijheid. Catherine zoekt eerder het donkere randje van het bestaan op of bezoekt de al dan niet getormenteerde ziel. Ook hier is een sterke vrouw aan het woord die duidelijk weet wat ze wil. Hoor ik daar iemand Tori Amos opperen? Ja, de gelijkenis is er zeker. Sterker nog: Tori kan bij wijze van spreken inpakken met dit supertalent uit Wales als concurrent. En Kate Bush mag rustig van haar oude dag genieten. Behoorlijk overdreven natuurlijk, maar Catherine Anne Davies kan zich zonder blozen meten met genoemde topdames. Oh, ook aan Sade. Punt aan de lijn. Ergens las ik een verwijzing naar Lana Del Rey opduiken, maar die link zie ik niet, zonder afbreuk te willen doen aan Del Rey's talent.
Alle twaalf songs op Confessions of a Romance Novelist zitten ingenieus in elkaar en staan als een huis. Sommige liedjes bevatten meerdere laagjes of verrassende wendingen.
Een van de uitschieters, en de op één na beste song op het album, is zeer zeker opener Long Year, dat heel erg PJ Harvey-achtig aandoet. Deze broeierige song roept een beklemmend gevoel op, de spanning is werkelijk te snijden. Het handgeklap en de koortjes op het einde maken de song wat luchtiger. What Comes Around is van een heel ander kaliber en is verrukkelijke tongue-in-cheekpop met een stevige Motownsoul-injectie al duurt het toch ook niet té lang voor er hier en daar wat potige gitaren opduiken.
Doesn't Kill You is een prachtige powerpopballad zwanger van dramatiek, die baadt in de sfeer van grootse dagen. En wat een stem heeft die Catherine toch, wat een song! What doesn't Kill you Makes you Stronger, het is een waarheid als een koe. Het lied kruipt meteen ongevraagd keihard onder je huid.
You And Only You en One For Sorrow zijn prachtige popparels, met een melodie die meteen aanslaat en blijft hangen. Degelijke oorwurmen dus. Met een vrolijk deuntje en upbeatvibe als handelsmerk, maar luister ook eens naar de tekst, zoals bijv. You And Only You "I know that you think that I'm Ok, but I guess you caught me on a good day". In dat rijtje past ook het funky Chip On Your Shoulder.
Popular is een leuke poppastiche, gedreven door piano en gestoorde gitaren. Het glockenspiel, hoe subtiel ook, doet de rest.
Burry Me is een serieuze stomp in de maag. Je voelt de diepe pijn van het gebroken hart. Een prachtig gezongen en mooi georkestreerde ballad. Krop in de keel. Meermaals. Het pronkstuk van het album.
You wonder why nobody wants to get to know you, this is why nobody wants you here. Because you don't know me. Cos I only text you when I'm drinking". De majestueuze hekkensluiter van het album, de titelsong Confessions of a Romance Novelist, bevat ook de nodig portie drama. Voorts zingt Davies you don't know me. Misschien niet, maar we maken hier wel kennis met haar uitzonderlijke talent.
In het fraai verzorgde cd-boekje vind je alle songteksten, telkens ingeleid door een goed bij de compositie passend citaat van een (woord-)kunstenaar, gaande van Charles Dickens, Anais Nin, Lewis Caroll over Vincent van Gogh tot Arthur Rimbaud, Simonne De Beavoir en Jean-Paul Sartre.
Als toemaatje is er de sublieme versie van Simple Minds' Rivers of Ice, zoals we die leerden kennen tijdens de Big Music Tour. Een mooi cadeau!
Met Confessions of a Romance Novelist maakt The Anchoress een sterk en gevarieerd album. Een indrukwekkend debuut, zoveel is zeker. Maar hopelijk beseft Catherine Anne Davies dat ze meteen de lat erg hoog legt voor zichzelf. Dat moeilijke tweede album: we kijken er desalniettemin naar uit, maar voorlopig hebben we nog dit mooie plaatje om onze avonden te vullen.
Mark VAN MULLEM
09/12/2016
---