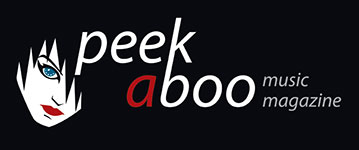 like this article review

---
SONJA KRAUSHOFER
Black Easter 2016
Article
09/12/2016, Didier BECU
---
Introducing Sonja Kraushofer on Peek- A-Boo? Of course this Austrian lady formed the legendary L'Ame Immortelle with Thomas Rainer. But she did so much more.
Equally impressive is her darkwave project Persephone or her material with Coma Divine, the band she formed with Ashley Dayour from Whispers In The Shadow. She was involved in the two last Goethes Erben tours, and that also will be the case with the upcoming shows later this year.
But Sonja also will perform at Black Easter with a very special set. Along with cellist Martin Höfert, violinist Sue Ferrers and pianist Andre Wahl, Sonja will bring work of all her bands ( L'Ame Imortelle, Coma Divine and Persephone) and she will include some new material also.
A concert for every dark wave fan.
Click here for the interview with Sonja.
Didier BECU
09/12/2016
---
Sonja Kraushofer nog voorstellen op Peek-A-Boo? Deze Oostenrijkse dame vormde natuurlijk met Thomas Rainer L'Ame Immortelle. Maar ze deed zo veel meer.
Minstens even indrukwekkend is haar darkwaveproject Persephone of haar materiaal met Coma Divine, de band die ze vormde met Ashley Dayour van Whisper In The Shadows. Ze was trouwens ook betrokken bij de twee laatste Goethes Erben-tours, en dat zal ook zo zijn voor de shows die later dit jaar worden georganiseerd.
Maar Sonja speelt natuurlijk ook op Black Easter en wel met een hele speciale set. Samen met cellist Martin Höfert, violiste Sue Ferrers en pianist André Wahl, zal Sonja een best-of brengen met tracks uit haar oeuvre met L'Ame Imortelle, Coma Divine en Persephone.
Een gezellig onderonsje dus dat geen enkele darkwavefan mag missen.
Klik hier voor het interview met Sonja.
Didier BECU
09/12/2016
---