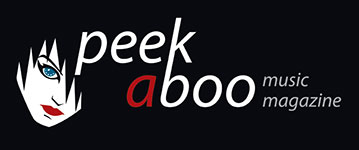 like this cd review
---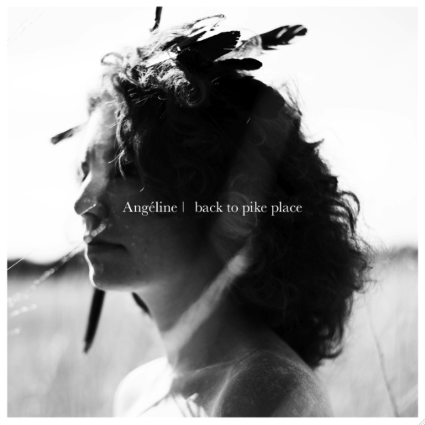 ANGÉLINE
Back To Pike Place
Music
•
CD
Pop
•
Rock
•
Singer Songwriter
[85/100]

Self-released
14/10/2015, William LIÉNARD
---
Angéline is French by nationality, but after her studies in London she lingered in the British capital. Back to Pike Place is her second EP, which sounds a lot rougher and bolder than predecessor Home. It's made at home using what I had around me, she says about the new EP, it was not my intention to let me limit by money that I did not have, but to write songs with what I have around me. She got help from Garry Cosgrove, who was also involved in the production and the finishing of the EP.
Angéline found inspiration for the EP in Cuba. She wrote the songs after a recent visit to Havana, where she was impressed with salsa dancing. That influence can be heard in the percussion on most of the tracks. Afterwards she recorded the sounds she heard in the streets of Havana and London, and used those field recordings at the end of Back to Pike Place to give the listener an idea of the enormous differences between the two cultures.
As promised, Black Butterflies gets a distinctive percussion track, but the song remains a fairly quiet and tidy ballad with a beautiful melody and attractive harmonies, without any attempt to disguise the sliding fingers over the strings. Nice start. Si la J'avais Choix is the only French track on the EP. Suddenly Angéline sounds different, which is probably due to the language, because she sounds like a quiet Axel Red ora thoroughbred France Gall. Si J'avais la Choix might well be her ticket to the French charts. We hope so, because the song sounds great with those bell-like synths and atmospheric percussion.
Aama is a maverick, because Angéline wrote the track in response to the earthquake in Nepal, whereby she reserved the proceeds of the song for the reconstruction of the affected country through justgiving.com. In the text she tells the story of a Nepalese friend who witnessed it all himself. The story of the misery that followed the disaster, and the difficult survival trek afterwards, are spread on the layered percussion track, supported by atmospheric flute sounds and African-sounding drums. Ghost Dance gets an acoustic guitar, reverb on the beautiful voice and a humming choir: a simple and beautiful ballad with a wide variety of percussion underneath. Kohly is a short field recording with background sounds and twittering birds, and While I was Away starts with the sound of the streets of London, followed by a double vocal line with a bass guitar as accompaniment, later supplemented with synths, dark and rhythmic percussion and a typical Cuban choir for the chorus. World music in which Africa and the Caribbean meet. Very pretty as well.
To the long list of female singer-songwriters we add a new name: Angéline.
Tracklist:
1 Black Butterflies
2 Si J'avais la Choix
3 Aama
4 Ghost Dance
5 Kohly
6 While I was Away
Website: http://angeline-music.com
Soundcloud: http://soundcloud.com/angelinemusicpage
youtube: http://youtube.com/angelinemusicpage
William LIÉNARD
14/10/2015
---
Angéline is Française van nationaliteit, maar na haar muziekstudies in Londen bleef ze in de Britse hoofdstuk hangen. Back to Pike Place is haar tweede ep en die klinkt een stuk ruwer en stouter dan voorganger Home. Hij is thuis gemaakt met behulp van wat ik om me heen had, zegt ze over de nieuwe ep, het was niet mijn bedoeling om me te laten beperken door geld dat ik niet heb, maar om songs te schrijven met wat ik om me heen heb. Ze kreeg daarbij hulp van Garry Cosgrove, die ook de productie en de afwerking van de ep voor zijn rekening nam.
Inspiratie voor de ep vond Angéline in Cuba. Ze schreef de songs na een recent bezoek aan Havana, waar ze onder de indruk kwam van het salsadansen. Die invloed is hoorbaar in de percussie die onder de tracks is geschoven. Maar ze nam ook de geluiden op die ze op straat hoorde, in Havana en Londen, en die gebruikt ze op het einde van Back tot he Pike Place om de luisteraar een idee te geven van de gigantische verschillen tussen beide culturen.
Black Butterflies krijgt inderdaad een opvallende percussietrack, maar het blijft altijd een vrij rustige en opgeruimde ballade met een mooie zanglijn en aantrekkelijke harmonieën, waarbij geen poging is gedaan om het schuiven van de vingers over de snaren te verdoezelen. Mooie start. Si J'avais la Choix is de enige Franstalige track op de ep. En meteen klinkt Angéline heel anders. Het ligt beslist aan de taal, want de track klinkt meer als een rustige Axel Red of volbloed France Gall, waarmee ze haar entreeticket tot de Franse hitparade misschien wel veilig stelt. Het is haar gegund, want Si J'avais la Choix klinkt uitstekend met de belachtige synths en de atmosferische percussie.
Aama is een buitenbeentje, want die track schreef Angéline naar aanleiding van de aardbeving in Nepal, waarbij ze de opbrengst van de song reserveerde voor de wederopbouw van het getroffen land via justgiving.com. In de tekst vertelt ze het verhaal van een Nepalese vriend die het allemaal zelf meemaakte. Over de gelaagde percussietrack legt ze het verhaal over de ellende die op de ramp volgde en de moeizame overlevingstocht achteraf, gesteund door atmosferische fluitgeluiden en Afrikaans aandoende drums. Ghost Dance krijgt een akoestische gitaar, galm op de prachtige stem en een zoemend koortje: een eenvoudige en prachtige ballade zonder kapsones, met een zeer gevarieerde percussietrack onderaan. Kohly is een korte veldopname met achtergrondgeluid en vogelgesjilp, terwijl While I was Away begint met het geluid in de straten van Londen en vervolgens een dubbele zanglijn krijgt met een basgitaar als begeleiding, later aangevuld met synths, ritmische en donkere percussie en een typisch Cubaans aandoend koortje voor het refrein. Wereldmuziek waarin Afrika en de Caraïben elkaar ontmoeten. Heel mooi ook.
Aan de lange lijst van vrouwelijke singer-songwriters voegen we met plezier een nieuwe naam toe: Angéline.
William LIÉNARD
14/10/2015
---
---