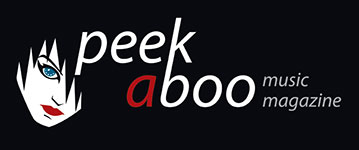 like this cd review
---
ANTIMATTER
The Judas Table
Music
•
CD
[90/100]

Prophecy Productions
12/10/2015, Ruben SAEY
---
The Judas Table is the sixth album by Antimatter. If you search the band on the net, it is often described as a melodic rock band. I disagree, because most people will associate this with feel good tunes. The feelings are central, but they're not always cheerful or merry. The Judas Table is in fact anything but a happy record, it's a concept album that deals with relationship problems, lies, being cheated and how you deal with it. Do not get me wrong, it's certainly not the work of an embittered man, but simply the purest and most delicate thing that Mick Moss and Antimatter have done. It is therefore a concept album in the full sense of the word. There are new songs, but also old unreleased ones that were written at a time when it was not so easy for the singer/songwriter Mick Moss.

These tracks need some time, just as Mick needed the time to process these feelings. Now, the time has come and that results in a very sensitive, but a musically and lyrically strong album. The overall picture is correct, all the pieces fall together seamlessly. A remarkable and a very strong side of Antimatter is that the negative, even aggressive feelings are brought in a gentle way. Each song tells a story that is very recognizable, but it is done in such a gentle way that you feel subdued instead of rebellious. Mick Moss has been surrounded on this album by the best musicians and if you listen carefully, you will recognize the influence of Duncan Patterson. That is a deliberate choice to create the right atmosphere. The delicate acoustic guitar, the melancholic violin lines and the wonderful guitar solos along with the voice of Mick Moss, make this album a true whole.

This is an album that you have to give time. You can easily be carried away by the magnificent harmony between the music and the singing and just forget about the concept, but that would only be a dishonor for the record. This is a listening album, in which the music supports the feelings. I advise you to listen to the lyrics very carefullywell and let the music wash all over you, and then you will notice that The Judas Table is an album of the kind you rarely encounter. The digipack version comes with a bonus CD on which Mick Moss explains track by track why they have ended up on the album. The Judas Table is a very strong album that crosses all boundaries of genres.
Ruben SAEY
12/10/2015
---