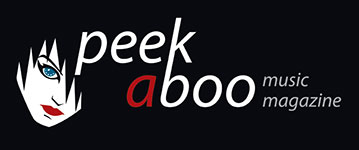 like this cd review
---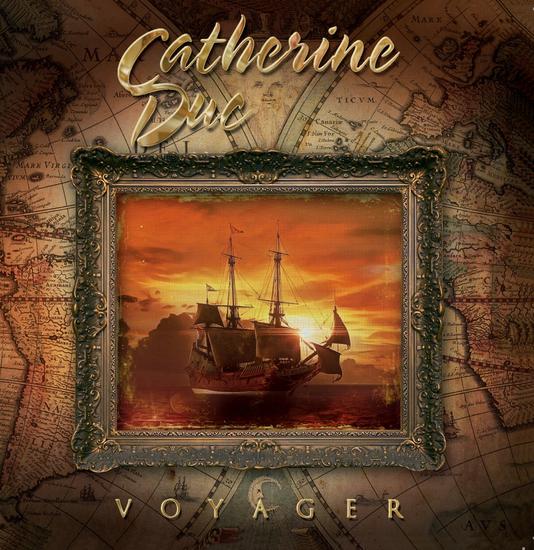 CATHERINE DUC
Voyager
Music
•
CD
Electronics
•
Folk
•
world music
[75/100]

MG Music
12/10/2015, William LIÉNARD
---
The Australian musician Catherine Duc invites the listener on her album Voyager for a trip to the four winds. She calls herself influenced by artists such as Enigma, Deep Forest, James Horner and Harry Gregson-Williams, but it is clear that her heart is largely pledged to the traditional music of Ireland. That's why she cites Clannad as one of her inspirations, but Catherine Duc often leaves that trail to expand her territory to other cultures and times. Quite often you hear exotic instruments and melodies in her compositions that take you to Irish pubs, East European steppes, monasteries in the high Himalayas or mysterious places of worship in the late Middle Ages. In other words, the material is varied and very diverse in terms of interpretation, and so the conclusion is that Voyager is a nice, balanced and strong album that one takes with him (or her) to the magical land where all dreams come true.
The journey begins in Ireland, where Owen's Boat prepares for a long sea voyage to the west, a traditional with a typical Gaelic atmosphere, built with traditional instruments and electronics, all in the style of what is called Irish music. Inishowen Dawn remains in the same genre (in terms of instruments), but the addition of piano and violins suggests a soundtrack-like destination. The melancholy violins in Vardo take us to the steppes of Hungary, where they are joined by an even more melancholy accordion and atmospheric percussion. The violins sing and complain, while the beautiful melody is backed with flamenco-like hand clapping. Our Sanskrit is not better than our Hindi, but perhaps Mantra is sung in either language. The sitar is replaced by warm synth tones, backed by a heartbreaking violin and tabla, with hissing and metallic percussion afterwards. Once dates from the time of the troubadours. We hear the sound of extinct medieval choirs, church bells and again Gaelic symbolic elements of melody, rumbling drums, piccolos and other echoing choir chants.
Antilles sounds like film music, although the composition may be just a bit too baroque in terms of atmosphere, but it is Lhase Lullaby that attracts our attention with a field recording of a Tibetan monk, metallic percussion, Chinese gong-like sounds and flutes, widely fanning violins and again field recordings and the typical sound of East Asian string instruments. Very nice. With Black is the Colour Catherine Duc returns to the Celtic tradition. The ballad gets wonderful vocals, strings, bongo-like percussion and the sound of a harp. Heavenly music for an intact world. And in The Seventh Chamber Duc proves to be an excellent supplier of film music. Yes, she uses Hans Zimmer-like effects and the melody would not be out of place in Gladiator, but besides that, it is a perfect composition with an appealing melody and a wonderful cast of strings, brass and percussion instruments: atmospheric, violent, euphoric and simply impressive.
Seallaibh Curraigh Eoghainn (See Hugh's Boat) is an Irish traditional and part of the classical repertoire of every Irish folk singer. We have no comparative data available, but what Catherine Duc does with the material sounds attractive and authentic, also because of the simple acoustic guitar accompaniment. The harmonies give you goosebumps. Fortunately, Essence of Dreams (Essential Dance Remix) is not the newest mindless composition for Tomorrowland and consorts, because although the song is supported by a strong beat, it is versatile enough to stand its ground. It's a fast-paced track as a formation of geese in flight or galloping horses on the Mongolian steppe. World Music for 2015.

Perhaps not your kind of music, but very beautiful.
Track list:
1 Owen's Boat
2 Inishowen Dawn
3 Vardo
4 Mantra (feat. Natalia Christina)
5 Once
6 Antilles
7 Lhasa Lullaby
8 Black is the Colour
9 The Seventh Chamber
0 Seallaibh Curraigh Eoghainn
1 Essence of Dreams (Essential Dance Mix)
https://www.youtube.com/watch?v=yXsaD3z45HQ
William LIÉNARD
12/10/2015
---
De Australische muzikante Catherine Duc nodigt de luisteraar op haar album Voyager uit voor een reis naar de vier windstreken. Zelf noemt ze zich beïnvloed door artiesten zoals Enigma, Deep Forest, James Horner en Harry Gregson-Williams, maar het is duidelijk dat ze haar hart grotendeels verpand heeft aan traditionele muziek uit Ierland. Terecht noemt ze dan ook Clannad als één van haar inspiratiebronnen, zij het dat ze vaak heel andere wegen bewandelt en zoals blijkt uit de 11 composities op Voyager heeft ze haar terrein ook uitgebreid naar andere culturen en andere tijden, want niet zelden hoor je in haar composities exotische instrumenten en melodieën die je meevoeren naar Ierse pubs, Oost-Europese steppen, kloosters in de hoge Himalaya of mysterieuze godshuizen in de late middeleeuwen. Het materiaal is m.a.w. gevarieerd en zeer divers qua invulling en dat is in dit geval geen bezwaar om te concluderen dat Voyager een mooi, evenwichtig en sterk album is geworden dat je meeneemt naar het magische land waar alle dromen uitkomen.
De reis begint in Ierland waar Owen's Boat zich klaarmaakt voor een lange zeereis naar het westen, een traditional met een typisch Gaelische sfeer, opgebouwd met traditionele instrumenten elektronica, helemaal in de stijl van wat je je bij Ierse volksmuziek voorstelt. Inishowen Dawn blijft in hetzelfde genre (qua instrumentarium), maar de toevoeging van piano en violen suggereert eerder een soundtrackachtige bestemming. De melancholische violen uit Vardo voeren ons naar de steppe van Hongarije, waar ze het gezelschap krijgen van een weemoedig accordeon en atmosferisch slagwerk. De violen zingen en klagen, terwijl de prachtige melodie met flamenco-achtig handgeklap wordt ondersteund en naar een crescendo gevoerd. Ons Sanskriet is niet beter dan ons Hindi, maar Mantra wordt wellicht in één van beide talen gezongen. De sitar is vervangen door warme synthtonen, gesteund door hartverscheurend vioolgeluid en tabla, met sissende en metaalachtige percussie nadien. Once komt uit de tijd van de troubadours. We horen het geluid van uitgestorven middeleeuwse koren, kerkklokken en opnieuw Gaelische elementen voor de melodie, roffelende troms, piccolofluiten en galmende koorgezangen.
Antilles klinkt opnieuw als filmmuziek, alhoewel de compositie daarvoor misschien net iets te barok van sfeer is, maar het is Lhase Lullaby dat onze aandacht trekt met een fieldrecording van een Tibetaanse monnik, metaalachtig slagwerk, gongachtige geluidjes op z'n Chinees en typische fluiten, breed uitwaaierende violen en opnieuw fieldrecordings en het typische geluid van Oost-Aziatische strijkinstrumenten. Heel erg mooi. Met Black is the Colour keert Catherine Duc vervolgens terug naar de Keltische traditie. De ballade krijgt wondermooie vocalen, strijkers, bongoachtige percussie en het geluid van een harp. Hemelse muziek voor een ongeschonden wereld. En in The Seventh Chamber bewijst Catherine Duc dat ze een uitstekende leverancier is van filmmuziek. Ja, ze hanteert Hans Zimmer-achtige effecten en de melodie zou niet misstaan in Gladiator, maar behalve dat is het een perfecte compositie met een aantrekkelijke melodie en een wondermooie bezetting van snaar-, koper- en slaginstrumenten: atmosferisch, gewelddadig, euforisch en zonder meer indrukwekkend.
Seallaibh Curraigh Eoghainn (See Hugh's Boat) is een Ierse traditional die als het ware tot het klassieke repertoire van een Ierse volkszanger behoort. We hebben geen vergelijkingsmateriaal voorhanden, maar wat Catherine Duc met het materiaal doet klinkt aantrekkelijk en authentiek, mede door de eenvoudige akoestische gitaar die als begeleiding wordt gebruikt. Je krijgt kippenvel van de prachtige harmonieën. Essence of Dreams (Essential Dance Remix) is (gelukkig) geen hersenloze compositie voor Tomorrowland en aanverwanten, want hoewel er een stevige beat onder de compositie is geschoven, is ze voor de rest veelzijdig genoeg om op eigen benen te staan. Het is een jachtige track als van een ganzenformatie in volle vlucht of hollende paarden op de Mongoolse steppe. Wereldmuziek anno 2015.
Wellicht geen spek voor ieders bek, maar wel bloedmooi.
William LIÉNARD
12/10/2015
---