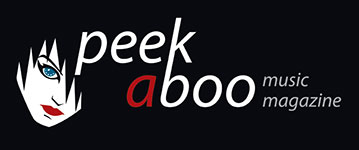 like this cd / digital review
---
PETER GUNDRY
V Ö L U R
Music
•
CD / Digital
Ambient
•
Folk
•
Neofolk
•
Orchestral
[85/100]

Self-released
14/08/2019, Ash MCAULIFFE
---
One can truly believe that the Old Gods of Europe will rise again when you take the time to sit back and enjoy the brand-new record by Peter Gundry - V Ö L U R.
Gundry is a multi-instrumentalist from Brisbane, Australia and has a huge following on YouTube and Facebook with his special compositions that truly evoke the feel of cultures lost to time.
The new record brings into full manifestation Gundry's desire to make an album based on Nordic folk music. Listening to the album from start to finish feels like a Shamanic journey. It possesses the profound ability to transport the listener into a deep experiential realm of Norse life, mythology and religion.
Musically, there is an almost ice-cold crispness to the record. The use of natural sounds such as wind and rain aid the album in giving it a nigh-on feeling of a cold sea breeze upon your skin. But the album is also awash and swathed with beautiful string arrangements, traditional folk instruments and vocal accompaniments that are able to accentuate a particular emotion the songwriter wants to pull out of the listener, and these give the album its blood warmth. There are some wonderful deeper vocal harmonies on the record which gave me tingles down my spine. The guitar work is exceptional and often brings to mind the work of '70s folk music legends such as Nick Drake and even more so I feel a kinship with Spanish Neofolk band Trobar de Morte and the UK's Wolcensmen in Gundry's creation of redolent atmospheres.
The album confirms to me that there is plenty of life left in the Neofolk genre and is a welcome change in direction for Gundry given the albums cohesive feel and flow. It's definitely saying something when the album finishes and I am left clamouring for it to continue.
Ash MCAULIFFE
14/08/2019
---