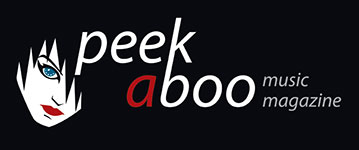 like this concert review
---
LUDWIG VAN BEETHOVEN
Missa Solemnis (Rotterdams Filharmonisch Orkest & Collegium Vocale, Antwerpen, deSingel, 13/02/2016)
Concert
Classical
•
Orchestral
08/12/2016, William LIÉNARD
---
A perfect combination: the Rotterdam Philharmonic Orchestra and the Collegium Vocale, conducted by Philippe Herreweghe, in Ludwig van Beethoven's mysterious and massive Missa Solemnis, the composition which he called the greatest of his oeuvre. Fans of his Fifth and the Ninth Symphony or his fabulous Late Violin Concerto may feel intimidated, but tastes differ, and the perception of what is greater or better than other work, largely depends on personal taste, and at least as much of how taste evolved under the influence of external factors.

The Missa Solemnis contains the five parts of the Catholic Mass, but in terms of length (in 75 min.), it is hardly suitable to be performed during a regular mass service. Apparently, Beethoven was aware of the implications, because according to him it was "eine grosse Messe, welche auch als Oratorio könnte gegeben werden" (a large mass, which can also be performed as an oratorio), which means: it can also be performed in a concert hall. However, the performance of religious music outside the church was not evident in 1825, the censors did not allow it in a secular context. For the premiere of the Missa Solemnis on April 7, 1824 in St. Petersburg, it was called an oratorio, and a performance of the Kyrie, Credo and Agnus Dei in a Viennese concert hall in the same year, was announced as a carol concert.

100 years earlier, J.S. Bach could not imagine that a composition with a religious character would be performed in a concert hall or a public place, but Ludwig van Beethoven had no problem with it. Initially, he was a great admirer of Napoleon, and although he eventually deleted the Frenchman's name from the cover of one of his symphonies after the French emperor had denounced the concordat with Rome, Beethoven was an man of the world, in spite of his religious nature. The old order was disrupted, the world had changed and more than thirty years after the French Revolution (1789), the liberal ideology was also penetrating the German-speaking areas. That is not to say that Beethoven did not seek to maintain the religious tone of the Missa Solemnis during the performance. It was his goal "bei den Singenden als bei den Zuhörenden religiöse Gefühle zu erwecken und dauerend zu machen" (to awaken the religious feelings of the singers and listeners and to make those feelings permanent). In other words, it is not a pure aesthetic experience, but a means to influence and strengthen the religious sentiments of participants and audience.

That is of course much less intended in 2015, but if Philippe Herreweghe tried to immerse the audience in the very specific atmosphere that Beethoven had in mind, he succeeded, although today's listeners might be interested in the compositional qualities of the masterpiece and the precision of choir and orchestra and much less in the message of the Latin text or the coded religious connotations that are hardly (if at all) recognizable to a contemporary audience. For the occasion, the Collegium Vocale was expanded to 60 singers, a rare phenomenon in the current practice. Accordingly, the number of decibels which was hurled into the Blue Hall of deSingel was fe-no-me-nal, just as Beethoven would have wanted. Along with the more than 90-strong Rotterdam Philharmonic Orchestra and four nearly perfect solo singers, the choir gave an impressive performance of the Missa Solemnis, while the attention to detail was never neglected. The wind instruments sounded excellent, the cellos put nice touches, Igor Gruppmans violin solo in the Sanctus was superb, violins and percussion did a great job, the double basses (8 in total!) sounded creamy and still dark, the choir... very nice, pretty phenomenal. And Phillip Herreweghe, he waved and danced, wiped his face clean after each part of the composition and let it all run properly. A unique experience, a unique concert.
William LIÉNARD
08/12/2016
---
Een perfecte combinatie: het Rotterdams Philharmonisch Orkest en Collegium Vocale o.l.v. Philippe Herreweghe in Ludwig van Beethovens mysterieuze en gigantische Missa Solemnis, het werk waarvan hij zelf beweerde dat het zijn grootste compositie was. Daarmee hoeven fans van zijn Vijfde en Negende Symfonie of van zijn bloedmooie Late Vioolconcerten het niet eens te zijn, smaken verschillen, en de perceptie over wat nu precies groter of beter is dan ander werk, dat hangt in hoge mate af van persoonlijke smaak, en beslist evenveel van hoe smaak is geëvolueerd onder invloed van externe factoren.

De Missa Solemnis bevat de vijf onderdelen van de katholieke misviering, maar qua lengte (ruim 75 min.) is ze nauwelijks geschikt om tijdens een regulier eredienst te worden uitgevoerd. Dat had de meester schijnbaar begrepen, want volgens hem was het "eine grosse Messe, welche auch als Oratorium könnte gegeben worden", wat zo veel betekent als: het kan ook in een concertzaal. Het uitvoeren van kerkelijke gezangen buiten de kerk was anno 1825 evenwel geen evidentie, de censuur keek er streng op toe dat ze niét in een wereldlijke context werden gebracht. Voor de première van de Missa Solemnis op 7 april 1824 in Sint-Petersburg werd de compositie een Oratorium genoemd en een uitvoering van het Kyrie, het Credo en het Agnus Dei in een Weense concertzaal in datzelfde jaar, werd aangekondigd als een hymnenconcert.

J.S. Bach kon zich 100 jaar eerder wellicht niet voorstellen dat een compositie met een religieus karakter in een concertzaal of een openbare plaats werd uitgevoerd, Ludwig van Beethoven had daar geen probleem mee. Hij was aanvankelijk een groot bewonderaar van Napoléon, en hoewel hij de naam van de Fransman uiteindelijk toch van het voorblad van één van z'n symfonieën schrapte nadat de Franse keizer het concordaat met Rome had opgezegd, was hij – ondanks z'n religieuze aard – een man van de wereld. De oude orde was verstoord, de wereld was veranderd en meer dan dertig jaar na de Franse revolutie (1789), was het liberale gedachtengoed ook in de Duitstalige gebieden aan een stevige opgang bezig. Dat neemt niet weg dat Beethoven ernaar streefde om de religieuze toon tijdens de uitvoering van de Missa Solemnis te bewaren. Het was zijn doel om bei den Singenden als bei den Zuhörenden religiöse Gefühle zu erwecken und dauerend zu machen. M.a.w. het is geen pure esthetische ervaring, maar een manier om de religieuze gevoelens van participanten en toehoorders te beïnvloeden en te versterken.

Dat is anno 2015 uiteraard veel minder de bedoeling, maar als Philippe Herreweghe de toeschouwer onder probeerde te dompelen in die zeer specifieke sfeer die Beethoven met de Missa Solemnis voor ogen had, dan is hij daarin geslaagd, zij het dat de hedendaagse luisteraar wellicht meer aandacht heeft voor de compositorische kwaliteiten van het meesterwerk en de precisie van koor en orkest dan voor de boodschap van de Latijnse tekst of de versleutelde religieuze connotaties die voor een hedendaags publiek nog nauwelijks (of zelfs helemaal niet meer) herkenbaar zijn. Voor de gelegenheid was het Collegium Vocale uitgebreid tot 60 zangers en zangeressen, wat je in de hedendaagse uitvoeringspraktijk nog maar zelden tegenkomt. Het aantal decibels dat bijgevolg de blauwe zaal van deSingel in werd geslingerd was gewoon fe-no-me-naal, precies zoals Beethoven het zou willen horen. Samen met het meer dan 90-man sterke Rotterdamse Philharmonisch Orkest en vier zo goed als perfecte solozangers/-zangeressen bracht het koor een indrukwekkende uitvoering van de Missa Solemnis, waarbij de zorg voor detail niet één keer werd verwaarloosd. De windinstrumenten klonken uitstekend, de cello's legden mooie accenten, Igor Gruppmans vioolsolo in het Sanctus was wondermooi, violen en slagwerk zorgden voor prachtige accenten, de contrabassen (8 in totaal!) klonken romig en toch donker, het koor, tja… heel mooi, fenomenaal mooi. En Phillip Herreweghe, die zwaaide en huppelde, veegde na elk onderdeel z'n gezicht schoon en hield het allemaal netjes in de hand. Een unieke belevenis, een uniek concert.
William LIÉNARD
08/12/2016
---
---