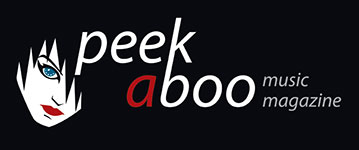 like this cd (ep) review
---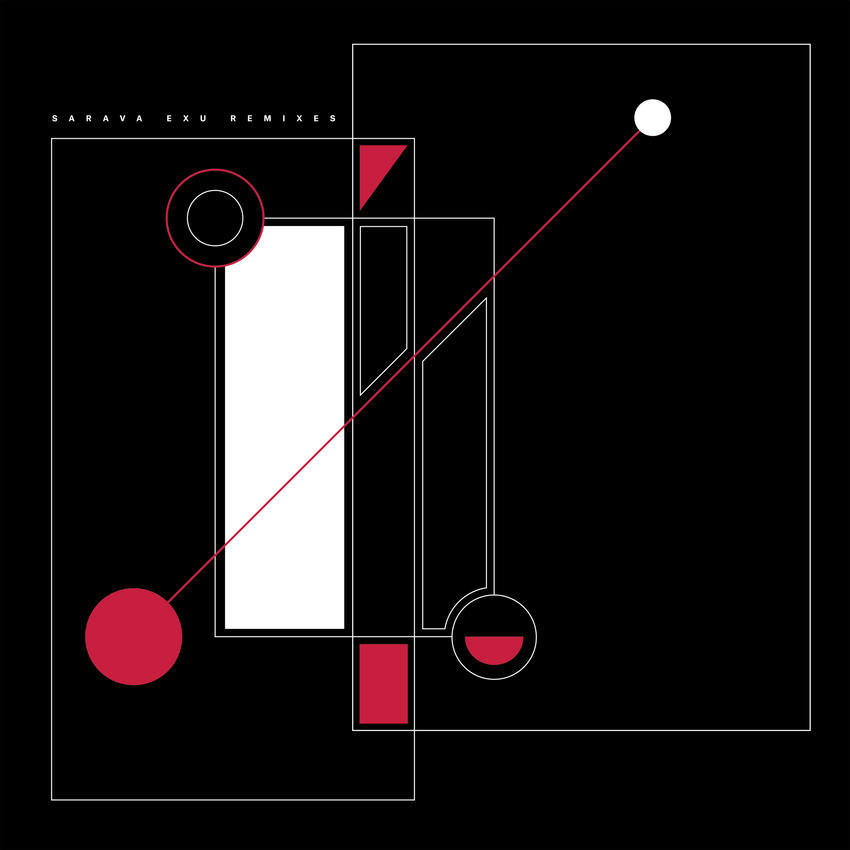 RICARDO DONOSO
Sarava Exu Remixes
Music
•
CD (EP)
Electronics
•
Industrial
[75/100]

Denovali Records
08/12/2016, William LIÉNARD
---
Early 2015, the label Denovali released Sarava Exu by the Brazilian musician Ricardo Donoso. Now a four track album is made available with remixes by Orphx, John Flynn (Spaces - known for his collaboration on Björk's Vulnicura) Archie Pelago and Thomas Köner.

The original version of Vesperum is a very atmospheric track with a lot of noisy fragments. Christina Sealey and Richard Oddie (together they form Orphx) introduce a drum machine, they keep the abrasive passages and they widen the soundscape, making it sound a lot less bombastic, while it still retains its industrial feel with a much more fragmented techno sound. A very successful remix version in which the strong elements of the composition come to the fore.

There is not much left of the fragile Hans Zimmer-like atmosphere of Gallicinum in the remix of Spaces (John Flynn). From the beginning he introduces hectic and metallic percussion, repetitive and exciting, with little room for variation. And also the melodic fragments have the function of percussion, because they are compressed in short and intense blocks. Not bad, but it does not sound like a remix version of Gallicin, because this a very brutal remix process.

The original version of Matutinum has a dark atmospheric and it is a cinematic track for a film about the world after a nuclear bombardment, with dark drones, unruly percussion and metallic synths. Archie Pelago does exactly the opposite of what happened in the previous track and makes it a lot lighter and more melodic. He retains the dark drone, but he adds multiple saxophone sounds, so the track gets a jazz twist. In other words, the atmosphere is a lot more cheerful and the whole sounds not only versatile, but nervous at times, while minimalist fragments are added to increase the contrast. A successful project.

If you want to hear what Thomas Köner does with Diluculum, you must play the track loud, because in his very personal style he opts for a very minimalist approach with abrasive drones and rustling synths that slowly reach your ears. Only halfway, you hear the dark and monotonous industrial soundscape that soon afterwards fades away like a distant echo. This is a significant rework, because Thomas Köner retains only the dark background sound of the original composition and omits the more melodic approach of Ricardo Donoso. The relationship between the original and remix is minimal.

Very different from the original and in a way very similar.
William LIÉNARD
08/12/2016
---
Begin 2015 verscheen op het label Denovali het album Sarava Exu van de Braziliaanse muzikant Ricardo Donoso. Dat wordt nu gevolgd door een remix-versie met vier tracks van dat album van de hand van de industriële techneuten van Orphx (Vesperum); John Flynn (Spaces - bekend van z'n medewerking aan Björk's Vulnicura) neemt de track Gallicinum voor z'n rekening, Archie Pelago neemt Matitinum onderhanden en Thomas Köner viert z'n inspiratie bot op Diluculum.

De originele versie van Vesperum is een zeer atmosferische track met nogal wat lawaaierige fragmenten. Christina Sealey en Richard Oddie (samen vormen ze Orphx) schuiven er een drummachine onder, behouden de schurende passages en breken het soundscape open, waardoor het veel minder bombastisch klinkt, terwijl het toch z'n industriële sfeer behoudt, maar veel meer als versplinterde techno klinkt. Een zeer geslaagde remix-versie die de sterke punten van de compositie uitstekend tot hun recht laat komen.

Van de fragiele Hans Zimmer-achtige sfeer van Gallicinum blijft niet veel over in de remix van Spaces (John Flynn). Hij introduceert vanaf het begin hectische en metaalachtige percussie, repetitief en enerverend, met weinig ruimte voor variatie. En ook de melodische fragmenten krijgen de functie van slagwerk, want ze zijn in korte en heftige blokken samengebald. Niet onaardig, maar het klinkt helemaal niet als een remixversie van Gallicinum, want daarvoor is de ingreep te brutaal.

De originele versie van Matutinum is een donkere, atmosferische en filmische track voor een film over de wereld na een nucleair bombardement, met donkere drones, weerspannige percussie en metaalachtige synths. Archie Pelago doet precies het omgekeerde van wat in de vorige track gebeurde en maakt er een veel lichtvoetigere en melodieuzere compositie van. Hij behoudt min of meer de donkere drone, maar voegt meervoudig saxofoongeluid toe waardoor de track onmiskenbaar een jazztintje krijgt. De sfeer is met andere woorden een flink stuk opgeruimder en het geheel klinkt niet alleen veelzijdiger, maar ook nerveuzer bij momenten, terwijl er ook minimalistische fragmenten in worden gestopt om het contrast te verhogen. Een geslaagd project.

Als je wilt horen wat Thomas Köner met Diluculum doet, moet je aanvankelijk de geluidsknop een flinke ruk naar rechts geven, want in zijn zeer persoonlijke stijl kiest hij voor een zeer minimalistische aanpak met schurende drones en ruisende synths die maar heel langzaam de gehoorgrens bereiken. Pas halfweg weerklinkt een donker en monotoon industrieel soundscape, dat kort nadien wegdeemstert tot een verre echo. Ook hier is er sprake van een flinke herwerking, want van de originele track behoudt Thomas Kröner eigenlijk alleen de achtergrond, die in de versie van Ricardo Donoso trouwens veel melodischer klinkt. Opnieuw is het verband tussen origineel en remix minimaal.

Heel anders dan het origineel en op een bepaalde manier toch weer heel vergelijkbaar.
William LIÉNARD
08/12/2016
---
---