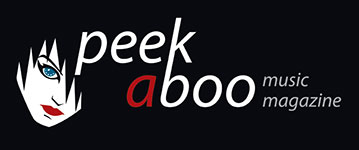 like this cd review
---
VROMB
Choréographie
Music
•
CD
Drone
•
Electronics
•
Industrial
[80/100]

Ant-Zen
29/12/2015, William LIÉNARD
---
Canadian multi-instrumental project Vromb (aka Hugo Girard) makes music since more than 20 years, and during that time Hugo Girard has cast many different topics in a musical form. For this project he works differently: instead of using external impulses, he appeals to the tones and sounds in his own head. As a choreographer he put those imaginary sounds into musical patterns. For this he uses analogue electronic devices with hardly any computer-based sequencing, audio editing or overdubs. What do we hear? Trance-like beats, pulsating bass sounds, repetitive structures and surreal ambient drones scapes, together with his distorted voice.
Entité floats on various types of drum sounds. We hear African drums, later joined by electro drums, always at a pretty high pace, with cautious electrical noise in between and siren-like and later gently throbbing drones in the background, never bombastic, never banging, but rather danceable, though there is absolutely no question of a melody, only of percussion. Réceptions Onna, Onta, Dota is a very different track by the lack of percussion, with friendly synths and drones, supported by sporadic noise: a quiet and minimalist track. Angles Morts starts with the sound of electronic owls (!) and gently humming, rhythmic drones and noise, later supplemented with electro percussion. It is a homogenous and repetitive track with an accelerating pace, but without the ambition to sound bombastic or cacophonous.
Contre Mesures is of the same kind, on a basis of a repetitive drone that sounds like a church bell which strikes the hour. We hear layered percussion and occasional noise like the sound of (electronic) birds: a repetitive and rather dark track, never noisy, but rather subdued and introverted, with completely different sounds in the second half. Especially the small, often melodious effects of a xylophone, turn the track into an interesting sound scape. Un Monde Hermétique starts with whistling and reverberating drones and electronic effects that make room for a soft humming drone, fresh and glassy percussion and distorted French vocals of Hugo Girard. The least interesting track of this quintet.
Manigance is in line with Angles Morts and Contre Mesures, with quiet and repetitive electro percussion and dark noise in between. It is the most industrial-like composition so far, with pulsing and whistling synths, complemented by a multitude of high and low drones, but again, it is never pompous or pathetic. Due to the bell-like electronics, Rêve de Boucle sounds sweet and cheerful. Mind you, this is a thoroughbred electro track, but the drones are humming quietly, the percussion sounds somewhat emphatic, but never chaotic, and the bells create a magical and festive atmosphere. Very beautiful in its simplicity. Again minimalism and repetition in Transformateur, that passes as a good sounding and never emphatic soundtrack, and Transformateur Phase a & b connects almost seamlessly in the same style, stronger and more melodic, with a multitude of well-sounding noise on a basis of peacefully popping percussion. Very nice. With a running time of nearly eight minute, this is the longest composition on the album and a bit of a synthesis of what we have heard thus far. Finally, Stabilisateur ends the album in style with jerky electro percussion, gentle drones and slightly creaking synths at the fore and metal-like synths in the background. Again melodious and repetitive.
Choréographie by Vromb is a rather atypical album for the German label Ant-Zen, because the minimalist approach, combined with harmony and a certain euphony, results in a quiet and relaxed electro album with an excellent shelf life. An album that you can play very often and at various occasions.
Tracklist:
1. Entité
2. Réceptions Onna, Onta, Dota
3. Angles Morts
4. Contre Mesures
5. Un Monde Hermétique
6. Manigance
7. Rêve en Boucle
8. Transformateur
9. Transformation Phase a & b
10. Stabilisateur

www.ant-zen.com
www.mailorder.ant-zen.com
William LIÉNARD
29/12/2015
---
De Canadese multi-instrumentele project Vromb (a.k.a. Hugo Girard) is al meer dan 20 jaar met muziek bezig en in die periode heeft hij menig onderwerp in een muzikaal kleedje gestopt. Voor dit project gaat hij anders te werk: in plaats van op externe impulsen, doet hij een beroep op de tonen en geluiden in z'n eigen hoofd. Hij is bijgevolg de choreograaf die ingebeelde geluiden omzet in muzikale patronen. Daarvoor maakt hij gebruik van analoge elektronische apparatuur waardoor er nauwelijks sprake is van computerondersteunde sequencing, audiomontage of overdubs. Wat u te horen krijgt? Trance-achtige beats, stevig pulserende bastonen, repetitieve texturen en surrealistische ambientdronescapes, met bovenop de vervormde stem van Hugo Girard.
Entité drijft op diverse soorten drumgeluid. We horen Afrikaanse drums die later het gezelschap krijgen van elektrodrums, altijd tegen een vrij hoog tempo, met voorzichtige elektronoise tussendoor en sireneachtige (zelfs lichtjes schreeuwerige) en uiteindelijk zacht ronkende drones op de achtergrond, nooit bombastisch, nooit dreunend, maar eerder dansbaar, al is er totaal geen sprake van een melodie, maar uitsluitend van percussie. Réceptions Onna, Onta, Dota is een heel andere track, want van percussie is geen sprake, terwijl synths en drones op een vriendelijke manier door elkaar zoemen, gesteund door wat sporadische noise. Een minimalistische track als een rustig tussendoortje. Angles Morts begint met het geluid van elektronische uilen (!) en zacht zoemende, ritmische drones en noise, later aangevuld met elektropercussie: een homogene en repetitieve track met een versnellend tempo, maar zonder de ambitie om bombastisch of kakofonisch te klinken. Contre Mesures is van hetzelfde soort, op een basis van een repetitieve drone die klinkt als een kerkklok die het uur slaat. Bovenop weerklinkt gelaagde percussie en af en toe wat noise als het geluid van (elektronische) vogels: een repetitieve en eerder donkere track, nooit lawaaierig, maar eerder ingetogen en introvert, die in de tweede helft weer helemaal anders klinkt en nauwelijks aan geheimzinnigheid inboet. Vooral de kleine, vaak welluidende effecten als van een xylofoon, zorgen voor een interessant geluidscape. Un Monde Hermétique begint met echoënde drones en een fluitend elektronisch effect, maar maakt dan plaats voor een zacht zoemende drone, frisse en glasachtige percussie en vervormde Franse vocalen van Hugo Girard. De minst interessante track van dit kwintet.
Manigance sluit aan bij Angles Morts en Contre Mesures, met rustige repetitieve elektropercussie en donkere noise tussendoor. Het is de meest industrialachtige compositie tot nu toe, met pulserende en fluitend synths, aangevuld met een veelheid van hoge en lage drones, maar opnieuw: het wordt nooit pompeus of pathetisch. Als gevolg van de belachtige elektronica, klinkt Rêve de Boucle lief en opgewekt. Let wel, dit is een elektrotrack pur sang, maar de drones zoemen heel stilletjes, de percussie iets nadrukkelijker, maar nooit chaotisch, en de belletjes creëren een feeërieke en feestelijke sfeer. Heel mooi in al z'n eenvoud. Opnieuw minimalisme en repetitie in Transformateur, dat passeert als een welluidende en nooit nadrukkelijke soundtrack, en Transformateur Phase a & b sluit bijna naadloos aan in dezelfde stijl, iets nadrukkelijker en melodieuzer, met een veelheid van goed klinkende noise op een basis van rustig ploffende percussie. Heel mooi. Met een speelduur van bijna 8 minuten is dit de langste compositie op dit album en tegelijk een beetje een synthesetrack.
Stabilisateur ten slotte, sluit het album af in stijl met schokkerige elektropercussie, zachtaardige drones, lichtjes krakende synths vooraan en metaalachtige synths op de achtergrond. Opnieuw welluidend, repetitief en in zekere mate melodieus.
Choréographie van Vromb is eerder atypisch voor het Duitse label Ant-zen, want de minimalistische aanpak, gecombineerd met welluidendheid, harmonie en een zekere melodiciteit, resulteert in een rustig en ontspannen elektroalbum met een uitstekende houdbaarheidsdatum. Een album dat je vaak en bij zeer diverse gelegenheden kan opleggen.
William LIÉNARD
29/12/2015
---