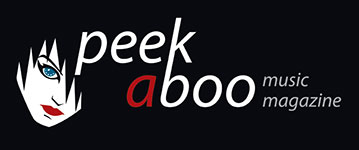 like this cd review
---
RICARDO DONOSO
Quintesence
Music
•
CD
Ambient
•
Drone
•
Industrial
•
Noise
[75/100]

Denovali Records
10/12/2016, William LIÉNARD
---
Denovali has released the new album of Ricardo Donoso. It's called Quintesence and it contains five tracks, written for an installation by the British artist Florence To, and ordered by the Society for Arts and Technology in Montreal, where the premiere took place in the Sato Sphere Dome, where 156 speakers in four clusters were installed. The audio-visual performance Quintesence focuses on psychological processes: symbols represent the subconscious and tell us how the memory can be disoriented and distorted, and that malfunction can be a linear process for the formation of individuality. These are difficult words, but don't worry, we concentrate on the music.
Five tracks and over 20 minutes of music, that is what Ricardo Donoso has to offer on his latest album. Those of you who are familiar with his style and approach know that Donoso does not choose the easiest path. He uses musical effects, but he has a predilection for the combination of industrial effects. Obviously the sound on a CD or an album has not the same effect as in a gigantic room with 156 speakers and 39 channels, but that goes for the live recording of a rock concert or the display of a motion picture on a TV screen. Fortunately, you cannot compare if you were not present at the performance.
Interphase is the first track on the album, which sounds like a nice balance between musicality and industrial noise. Donoso avoids cacophonous effects and makes an interesting track with melodic synths and dark drones, neatly entwined in a dialogue. Mind you, it often sounds as the combination of an active steel plant and a busy shipyard, but never bombastic or unnerving, as there is even room for silence, although it is usually short-lived. Prophase follows almost seamlessly, with distorted human voices (at least that's what we think it is) in line with the subject of the performance, but overall, the relationship between image and sound is pretty thin. This could be the soundtrack to an apocalyptic nuclear war or an exploding nuclear power plant, phenomena that are much less complex than the functioning of the human brain.
The short track Metaphase is similar to the previous compositions, but it sounds spasmodic, while the dark drones have been replaced by shrill electronics. If you want to illustrate confusion and disturbances through music and sound, Metaphase is the perfect track. Anaphase begins with the sound of a storm. We hear humming clouds, pushed away by whistling synths and industrial noise afterwards, reverberating, atmospheric and tranquil. Halfway, thunderous drones infiltrate the soundscape, but Ricardo Donoso in in control again and he prevents cacophony. The last song on the album is Telophase. Again, the relationship with psychological processes is thin, but for a conclusive judgment, we should see the footage.
Not exactly what I want to hear every day, but the fans will like it.
Tracklist:
1. Interphase 4:59
2. Prophase 2:14
3. Metaphase 2:02
4. Anaphase 5:45
5. Telophase 5:24
William LIÉNARD
10/12/2016
---
Denovali heeft het nieuwe album van Ricardo Donoso gereleaset. Het heet Quintesence en het bevat 5 tracks die zijn geschreven voor een installatie van de Britse artieste Florence To en besteld door de Society for Arts and Technology in Montreal, waar de première plaats vond in de koepelvormige Satosphere Dome en waarvoor 156 speakers in vier clusters werden opgesteld. In de audiovisuele performance Quintesence wordt aandacht besteed aan psychische processen, waarbij symbolen delen van het onderbewuste vertegenwoordigen en verteld wordt hoe het geheugen kan worden gedesoriënteerd en vervormd, waarbij disfunctionaliteit een lineair proces met betrekking tot de vorming van de individualiteit kan zijn. Dat is een hele boterham, maar geen nood, wij concentreren ons op de muziek.
Vijf tracks en ruim 20 minuten muziek of wat daarvoor door moet gaan, dat is wat Ricardo Donoso te bieden heeft op z'n nieuwste album. Wie een beetje vertrouwd is met zijn stijl en aanpak, die weet dat Donoso niet de gemakkelijkste weg kiest. Hij maakt gebruik van muzikale effecten, maar hij heeft vooral een voorliefde voor de combinatie van industriële effecten. Uiteraard bereik je op een cd of een lp niet hetzelfde effect als in een gigantische ruimte met 156 speakers en 39 kanalen, maar dat geldt eveneens voor de live-registratie van een rockconcert of de weergave van een bioscoopfilm op een tv-scherm. Bovendien: wat je niet live meegemaakt hebt, dat kan je ook niet vergelijken met het resultaat op een al dan niet digitale drager.
Interphase is de eerste track op het album en die klinkt als een mooi evenwicht tussen muzikaliteit en industrial. Donoso gaat zich niet echt te buiten aan kakofonische effecten en maakt er een interessante track van waarin welluidende synths en donkere drones netjes met elkaar in dialoog gaan. Let wel, het klinkt meestal als de combinatie van een actieve staalfabriek en een drukke scheepskade, maar nooit onverdraagzaam bombastisch of zenuwslopend, want er is zelfs ruimte voor stilte, al is die meestal van korte duur. Prophase sluit bijna naadloos aan, maar de track bevat vervormde mensenstemmen (althans daar lijkt het op) waardoor we ongewild aan het onderwerp van de performance denken, maar zoals wel vaker in dit soort producties, blijft er van het verband tussen beeld en geluid weinig over als het beeld ontbreekt. Dit zou over om het even wat kunnen gaan, van een apocalyptische atoomoorlog tot een ontploffende nucleaire centrale, fenomenen die overigens een stuk minder complex zijn dan het functioneren van de menselijke geest.
Het korte Metaphase is volgens hetzelfde principe geschreven als de eerdere composities, maar het klinkt jachtiger en de donkere drones zijn vervangen door snerpende elektronica. Als je verwarring en disfunctionaliteit wil illustreren aan de hand van muziek en geluid, dan is Metaphase de perfecte track. Anaphase begint met het geluid van een onweer. We horen brommende wolken die worden weggedrukt door fluitende synths en later door industriële noise, galmend, atmosferisch en rustig. Halverwege breekt de hel opnieuw los en donderden de drones uit de speakers, maar Ricardo Donoso houdt het allemaal onder controle waardoor kakofonie wordt vermeden. De laatste track op het album heet Telophase. Opnieuw: de relatie met psychologische processen is dun, maar we zouden het beeldmateriaal moeten zien om tot een sluitend oordeel te komen.
Niet bepaald materiaal dat ik elke dag wil horen, maar de liefhebbers denken daar beslist anders over.
Tracklist:
1. Interphase 4:59
2. Prophase 2:14
3. Metaphase 2:02
4. Anaphase 5:45
5. Telophase 5:24
William LIÉNARD
10/12/2016
---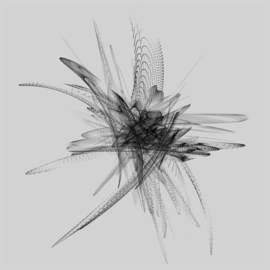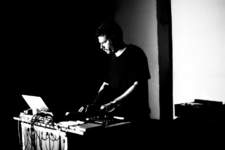 ---