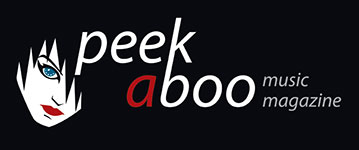 like this cd review
---
OMD
Architecture and Morality / Dazzle Ships Live
Music
•
CD
Synth Pop / Electro Pop
[100/100]

Life Here Now
10/12/2016, Paul PLEDGER
---
Five years ago, many would have struggled to remember OMD's contribution to British music - a travesty in itself - but now, some almost-forty years after their inception, Messrs McCluskey and Humphries along with Martin Cooper and Stuart Kershaw, Liverpool's most enduring post-punk, synth-pop outfit have entered music's elite. Not for 2011's mixed comeback album History of Modern or 2013's euphoric electro-pop behemoth English Electric, but for being allowed to grace the iconic Royal Albert Hall in order to play a pair of concerts devoted to the most commercial and the least commercial albums in their catalogue. And then release it within 48 hours. Commercial suicide, again? You must be joking. Sold out and lapped up by the converts and the curious alike, OMD's return to London in May 2016 was something of a triumph and some clever spark saw fit to plan its release. One skim through this engaging double CD is proof enough that the correct decision was made.
Proceedings start with the seemingly tricky Dazzle Ships, albeit with a revised running order that actually makes far more sense than the original Virgin issue in 1983. The triptych title-track kicks things off, swiftly morphing into another sampled backing tape section and original album opener Radio Prague. But it's International where the magic starts. Cheers reserved for McCluskey's vocal acrobatics are far from restrained and the song's disturbing hands-cut-off-at-the-wrists intro is greeted with ironic cheers, while the single-that-should-have-been Silent Running also displays just what lies at the epicentre of OMD's craft - pure, uncut melody. The audience reception says it all.
Thus Dazzle Ships continues in perfect harmony with its surroundings. This Is Helena absolutely takes the roof off the bloody place (how high is the RAH?) followed by the pounding hit Genetic Engineering and its failed single follow-up Telegraph, still gloriously eccentric after all these years.
But for me, apart from Silent Running, nothing resonates with as much lip-trembling melancholy as Of All The Things We've Made and 4-Neu. The former had already down the rounds as a b-side before being selected to pad out what has become OMD's most cherished LP, while the latter paid quiet piano-led homage to the German ensemble who influenced a young Andy and Paul all those years ago. Quite how 4-Neu didn't make the album still baffles me but hey-ho - those who invested in the Genetic Engineering single know of its charms already.
Being such a short album, Dazzle Ships in a live situation required some extras for the encore step forward Julia's Song, the lush Almost and the sprightly Messages, presented here in its Mike Hedges form rather than the somewhat wonky debut-album form. Not surprisingly, these songs are met with a barrage of cheers.
For the second-half of the show, the band turns its attentions to the Top 5 smash Architecture and Morality. For an album that comes equipped with three straight chart-smashes in the shape of Souvenir, Joan of Arc and Maid of Orleans, it's an odd collection and all the better for it. The musical gap between it and its successor isn't so wide after all.
As with the first portion of the show, A&M begins with the least commercial elements. The eerie industrial title-track is followed by the epic and wistful Sealand (complete with bum notes) and the rampantly aggressive New Stone Age. Again the running order makes more sense than the original and its by this time you realise you're listening to a terrific live document of its time. Georgia leaps out of the traps, She's Leaving sounds positively resplendent while The Beginning and the End just about steals the show. Additions on the night include Electricity, Enola Gay, History of Modern and the displaced but not forgotten swan-song Romance of the Telescope.
The '80s remains a strange old decade musically. There are bands and acts that have never stopped recording or playing live, those that have resorted to purely playing festivals devoted to those years and those that have regrouped after a long hiatus, only to find their fans patiently waiting for every new album, reissue and subsequent tour with baited breath and a sense of community. OMD belong to the latter category and this audio document is a trail-blazing example of how such an act should put on a show.
This review also appeared on Flipside Reviews.
Paul PLEDGER
10/12/2016
---