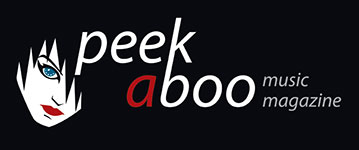 like this cd review
---
OMD
Junk Culture
Music
•
CD
Synth Pop / Electro Pop
[70/100]

Universal Music
24/02/2015, Paul PLEDGER
---
Thirty years after its original release, Junk Culture fulfilled its obligation ten-fold - it saved OMD's flagging career after the relative commercial failure of the preceding Dazzle Ships and provided them with a couple of hits into the bargain. Not that Junk Culture is entirely made up from superfluous candy-floss pop - the opening instrumental, the title-track, carries the same Emulated effects found on the original Bladerunner soundtrack (when Harrison Ford's character enters a cafe, movie-geeks) and sounds like an accompaniment to a brutal horror flick, while White Trash generates a certain amount of menace with gothic choir samples and a dubbed out outro.
But the chief reason for investing in Junk Culture in 1984 was for Locomotion (big brassy steel-pan sampling Top 5 smash) and Talking Loud and Clear (pretty musical-box melody, more 'brass', summer-in-a-song Top 20 hit). OK, you also had the minor hit Tesla Girls (oddly missing its t-t-t-tes stutter on this remaster) and the hit that should have been, the sweeping Never Turn Away, but Junk Culture was all about meeting a wider audience head on without dropping its collective trousers.
Of the remaining tracks, Love and Violence had already seen life (in part) on the superior b-side Her Body In My Soul and Hard Day might have graced New Order's Power Corruption and Lies with a downwind. Which leaves the rest, most of which sound a little outmoded it has to be said. Apollo and All Wrapped Up are a pointer towards where the band's fifth album Crush was about to be pitched, the latter actually a soca-influenced take on the earlier track Wrappup. It's at this point that Dazzle Ships retains its superiority in a musically creative sense, if not a commercial one.
As for disc two? Well, there are three unreleased songs to get a little bit dewy-eyed over, especially the terrific 10 To 1 which yearns for an update thirty-odd years on and the reflective All Or Nothing which to these ears sounds like a sequel to Beginning and the End (from the earlier Architecture and Morality). Other demos fill the space along with of-the-era 12" mixes and the reworked Julia's Song (part 2).
Attention to detail aside though, Junk Culture remains a transitional OMD album that has peaks and troughs, highs and lows and over-exhubarant uses of the sample button (I don't blame them - 1984 was an exciting time for technology), yet remains a stoic and occasionally compelling listen.
Footnote: Later, on the rarities disc, Wrappup proves to be a hot potato. Forums and fan-sites have been caterwauling about an obvious error whereby the aforementioned track has been carelessly replaced with the same version of All Wrapped Up from disc one (they might want to correct Spotify as well). The good news is that you can email Universal to get a replacement disc sent through. Just ping a polite message to mk.customerservices@umusic.com and they'll sort you out. There are other reissue-quirks that aren't so obvious - shorter versions of Talking Loud and Clear and Love and Violence plus a stutter-free version of Tesla Girls are a bit clumsy, frankly. Eyes will be firmly trained on the Crush reissue.
This review also appeared on Flipside Reviews
Paul PLEDGER
24/02/2015
---