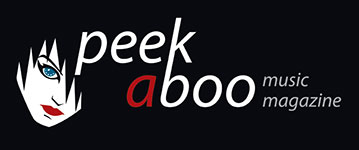 like this concert review
---
ALISON MOYET
The Minutes Tour (Antwerpen, Arenbergschouwburg, 21/02/2015)
Concert
Electro Pop
[100/100]

22/02/2015, William LIÉNARD
---
In the fall of 2014, Alison Moyet had to cancel her performance in the Arenberg Theatre because of personal issues. Last Saturday she finally stood on the stage in Antwerp. The fans had waited a long time, but they retaliated with an exuberant welcome applause. Central to the concert was Alison Moyet's recent album The Minutes (2013), which, as announced by the artist herself, heralds her return to electronics, for which she could count on two strong keyboardists (John Garden & Sean McGhee).
With Horizon Flame from the recent album, the concert got underway. Solid beats and deafening electro were launched in the theatre. No visuals were used and they were not needed, because the beautiful light show changed the scene of the Arenberg for two hours in a swirling disco. Alison Moyet - perfect slim again - was dressed in a simple black outfit. The contribution of her companions was limited to the music and - in the case of Sean McGhee - to perfectly sung vocals.
Nobody's Diary, from the second and last Yazoo album (1983), was the first reference to the successful start with Vince Clark. The remake of Ordinary Girl (from Raindancing, 1987) and Is this Love? (from the same album), both got a new and more quiet arrangement and electro sounds instead of guitars. In between Alison Moyet took the time for a chat, including a visit to a movie theatre in Amsterdam, which resulted in the beautiful Filigree. She treated the audience on the first Yazoo hit Only You and did quite some songs of the new album (e.g. Winter Kills, Remind Yourself and Changeling). It must be said that the material of The Minutes is strong and that it is in no way inferior to the old Yazoo and Moyet material. On the contrary!
Situation could not be missed. But the intro went wrong, and so the artist decided to resume the song. And when the chorus sounded from the speakers, a shock wave ran through the Arenberg theatre. The audience jumped up from the comfortable chairs and transformed the room into a swirling disco, and even good-looking middle-aged ladies suddenly went crazy! A good performer knows how to take advantage of that situation, and that is what Alison Moyet did: after the beautiful All Cried Out and a stunning version of Whispering Your Name (Essex, 1994), she ended the encores with a heavenly All Cried Out and then a devastating version of Don't Go.
No, the 54 -year-old Alison Moyet didn't take the easy way by falling back on her all-time greatest hits. The concert featured a lot of strong compositions from the new album The Minutes, while the old material was put in a new and fresh outfit. In terms of musical entertainment, the approach was unfussy and contemporary and visually, this was simply a great show.
William LIÉNARD
22/02/2015
---
In de herfst van 2014 moest Alison Moyet haar optreden in de Arenbergschouwberg afzeggen wegens een sterfgeval in haar naaste omgeving, maar afgelopen zaterdag stond de Britse zangeres dan toch op het Antwerpse podium. De fans hadden geduld moeten oefenen, maar ze namen meteen wraak met een uitbundig welkomstapplaus. Centraal in het concert stond Alison Moyets recente album The Minutes (2013), dat, zoals de artieste zelf aankondigde, haar terugkeer naar de elektronica inluidt, en daarvoor kon ze een beroep doen op twee ijzersterke keyboardspelers (John Garden & Sean McGhee).
Met Horizon Flame uit het recente album, werd het concert op gang getrokken. Stevige beats en loeiharde electro werden de zaal ingejaagd en dat zou de driekoppige band tot en met de bisnummers volhouden. Geen visuals deze keer en die waren zelfs niet nodig, want de prachtige lichtshow toverde de scène van de Arenberg twee uur lang om tot een wervelende hightech disco. Alison Moyet – al enige jaren weer perfect slank – had voor de gelegenheid een sobere zwarte outfit aangetrokken, en haar begeleiders beperkten hun aanwezigheid tot het bedienen van de instrumenten en - in het geval van Sean McGhee – tot het leveren van perfecte vocale bijdragen, waardoor het publiek minimaal werd afgeleid en de muziek en de artieste op elk moment in het centrum van de actie stonden.
Nobody's Diary uit het tweede en tegelijk laatste Yazoo-album (1983) was een eerste verwijzing naar de succesvolle beginperiode met Vince Clark, de remake van Ordinary Girl (uit Raindancing, 1987) kreeg net als Is this Love? (uit hetzelfde album) een nieuw en rustiger arrangement en electrogeluid i.p.v. gitaren, waardoor vooral Is This Love? een totaal andere indruk maakt. Tussendoor nam Alison Moyet de tijd voor een korte babbel, o.a. over een bezoek aan een bioscoop in Amsterdam, dat resulteerde in het prachtige Filigree, en ze trakteerde het publiek op de allereerste Yazoo-hit Only You, dat naar ons gevoel van een wat rustiger arrangement en een dito begeleiding was voorzien, maar dat toch uitstekend overeind bleef. Tussendoor passeerden de songs uit The Minutes de revue (o.a. Winter Kills, Remind Yourself en Changeling), en het moet gezegd dat het materiaal uit dit album niet onder moet doen voor de oude Yazoo- en Moyet-hits, want het gaat om oersterke composities, die het publiek in de Arenberg wist te appreciëren.
Situation mocht uiteraard niet ontbreken, maar dat ging even fout en dus besloot de artieste om de song te hernemen. Toen het refrein uit de boxen schalde, ging er een schokgolf door de Arenbergschouwburg, veerde het publiek op uit de comfortabele stoelen en toverde de zaal om tot een kolkende discotheek, en gingen zelfs goed uitziende dames van middelbare leeftijd plots uit de bol. En een rasartiest weet natuurlijk hoe je daar je voordeel mee doet en dat deed Alison Moyet, want na prachtige versies van All Cried Out en Whispering Your Name (uit Essex, 1994), besloot ze de toegift met het al even wondermooie All Cried Out en de alles verwoestende afsluiter Don't Go.
Wie had verwacht dat Alison Moyet het zich op haar 54ste gemakkelijk zou maken door terug te vallen op de grootste hits uit haar eigen carrière en uit de Yazoo-catalogus, die kwam bedrogen uit, want ze bracht heel wat sterke composities uit het album The Minutes, terwijl de oude hits in een nieuw kleedje waren gestopt, en qua muzikale omlijsting was er sprake van een strakke en eigentijdse no-nonsense aanpak in een visueel niet minder dan perfecte show.
William LIÉNARD
22/02/2015
---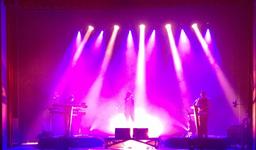 ---