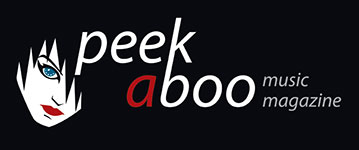 like this cd review
---
LARRY HEARD
Alien
Music
•
CD
Electronics
[70/100]

Alleviated Recordings:
18/02/2015, Paul PLEDGER
---
Listening to this just a day or so after the recent sad passing of Tangerine Dream's Edgar Froese, it's not hard to hear the man and band's influence all over this album. Originally released in 1996 at a time when the German electronic pioneers were waning creatively, upstarts from Chicago, Detroit and New York were counting the profits (and costs) of acid-house and wondering 'what next?'. For one man, it was Alien.
Larry Heard, alias Mr Fingers, the man behind the inspirational Can U Feel It? and Washing Machine tracks and responsible for adding broad sweeping melodies to the acid-house and techno scenes of the early-to-mid '90s, chose to expand and explore his own capabilities with albums like Alien and Dance 2000 (the 1997 follow-up). Lush keyboards, brittle beats (if any) and cosmic, spacey effects permeated what is essentially a conceptual album about the planets, galaxies and space-travel that wasn't necessarily a ground-breaking concept in dance-music. In the '90s, The Orb, Orbital, Model 500, System 7 and many others incorporated a love of all things galactic into their music. With Heard's Alien, perhaps due to the nature of the recording sessions (just 3 synths were used), the whole exercise sounds a little more personal.
Lengthy salvos include Micro Gravity, Galactic Travels Suite and Two Journeys, all pitching in at over 10 minutes, while shorter and more concise pieces such as Flight Of The Comet and spiritual rap The Beauty Of Celeste build upon a simple refrain and rhythm without breaking too much sweat.
Alien won't go down as Larry Heard's greatest hour or an essential album in the annals of electronic-music history but it's a mighty fine way to spend the best part of an hour with eyes closed and floatation mode on. Now available on vinyl reissue with all tracks for the first time.
This review also appeared on Flipside Reviews
Paul PLEDGER
18/02/2015
---