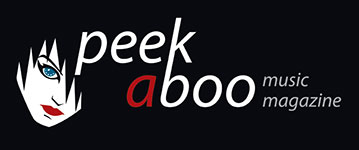 like this cd review
---
DENGUE FEVER
The Deepest Lake
Music
•
CD
world music
[85/100]

tuk tuk records
18/02/2015, Wim GUILLEMYN
---
This band from Los Angeles makes world music, with a female singer who sings in the style like one does in India or allied countries. But, it is more than that as their music is a mixture of lots of different styles: you hear echoes from Asia, American surf pop and there are some Latin-elements added. I must admit that I'm not quite keen on world music, but this CD can convince me nonetheless.
It is clear that this band's world music is heavily influenced by American styles. There are lots of nice tunes. One moment it feels like you are in the streets of India when hearing Tokay or Still Water Runs Deep, while a song like Rom Say Sok or Cardboard Castles gives you the feeling of having landed in some 60s movie, or even Grease! And of course there is a South-American feel too: just listen to the Latin beat in Ghost Voice.
A very strong album with not one weak song! And it is even recommended for those who actually don't like world music!
Wim GUILLEMYN
18/02/2015
---
Deze zeskoppige band uit Los Angeles maakt wereldmuziek. De zangeres zingt in de stijl zoals men dat in India of aanverwante landen doet. Muzikaal is het een mengeling van heel wat verschillende invloeden: Azië, American surfpop en zelfs een vleugje Latin... Eerlijkheidshalve is wereldmuziek is niet meteen mijn ding, maar deze cd weet mij zonder meer te boeien. De muziek klinkt namelijk opzwepend en fris.
Het is wereldmuziek, maar wel gestoeld op een Amerikaanse leest. Aan leuke melodietjes is er ook geen gebrek, zo krijg je een album waarmee je je het ene moment in de straten van Cambodia of India waant (luister bijv. naar Tokay of Still Water Runs Deep ), op andere momenten lijkt het alsof je in een film uit de jaren zestig bent terechtgekomen, ik moet zelfs aan Grease of het universum van The B52's denken (zoals in bijv. Rom Say Sok of Cardboard Castles). Daarnaast is er ook de Zuid-Amerikaanse stijl zoals in Ghost Voice: een heerlijke Latijnse Beat met Oosterse invloeden. Een heel sterk nummer, maar eigenlijk vind je geen zwakke of overbodige songs op dit album.
Dit knappe album vermengt op een originele manier een aantal wereldstijlen met elkaar en kan zeker ook mensen bekoren die niet echt fan zijn van wereldmuziek
Wim GUILLEMYN
18/02/2015
---