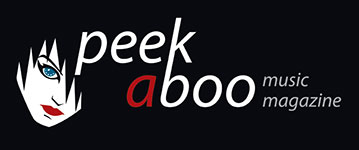 like this movie review
---
OLIVIER NAKACHE & ERIC TOLEDANO
Samba
Movie
Comedy
[85/100]

Belga Films
17/02/2015, Didier BECU
---
A funny feelgood movie about illegal people who are striving to have their official papers. Is this possible? Well, it certainly helps if the directing duo Olivier Nakache and Eric Toledano is involved, who scored two years ago a massive hit with Intouchables. With their latest picture they worked again together with Omar Sy (who immediately became the new darling of the French public with Intouchables). Again they are successful as Samba not only became a huge hit, but also a very entertaining movie: a brilliant comedy that is not afraid to use clichés, but somehow the makers manage to hide them.
This film is not about the Brazilian music genre, but about Samba Cissé, a Senegalese immigrant who lives in France for ten years. The man never runs in the spotlight, is always at work, but unfortunately does not get the necessary papers that can guarantee him a future. Cissé is the first person about whom volunteer Alice (Charlotte Gainsbourg) has to care. She ignores the golden rule of her colleague Manu (Izïa Higelin) that says that you should never get personally involved in their tragedy, let alone that you give them your phone number. Alice has just suffered a burnout, and the rest can be guessed.
After her role in Lars Von Trier's Nymphomaniac, Charlotte Gainsbourg found some time for two delightful French boulevard comedies during the filming of the new Wim Wenders: 3 Coeurs with Benoit Poelvoorde and Samba. With her deranged attitude, you might think she is Joe (her Nymphomaniac-character) on several occasions, but that is pretty tempered by the always smiling Sy. Olivier Nakache and Eric Toledano show the misery illegals have to suffer, but Samba never punches too heavy on the stomach as there is always a solution in sight. An approach that might collide with the hard reality, although in an entertaining way the duo manages to show that this world is unfair. No one can ignore the fact that Charlotte Gainsbourg is the best actress of the moment. A sparkling comedy about a heavy topic that occasionally makes you laugh. It exists, the title is Samba and it is just another example that shows how different French cinema is (and often better) of the rest!
Samba is now out on Belga Films, both on DVD and Blu-ray.
Didier BECU
17/02/2015
---
Een komische feelgoodfilm over sans-papiers lijkt eerder pervers en je moet echt al van goeden huize zijn om daarmee goed weg te komen. Voor het regisseursduo Olivier Nakache en Eric Toledano, die twee jaar geleden met Intouchables een gigantische hit scoorden, is dat alleszins geen probleem. Met hun nieuwste prent werkten ze opnieuw samen met Omar Sy (die met Intouchables meteen de lieveling van het Franse publiek werd, en de twee dus wat schuldig was). Het is ze opnieuw gelukt, Samba is immers wederom een gigantische knaller: een briljante komedie die niet vies is van clichés, maar die ze op de één of andere manier sluw weten te verpakken.
Deze film gaat niet over de Braziliaanse muzieksoort, wel over Samba Cissé, een Senegalese immigrant die al tien jaar in Frankrijk woont. De man loopt nooit in de kijker, is niet vies van werken, maar heeft helaas niet de nodige papieren die hem een toekomst kunnen garanderen. Cissé is de eerste persoon over wie de vrijwilligster Alice (Charlotte Gainsbourg) zich moet bekommeren. Meteen slaat zij de gouden regel van haar collega Manu (Izïa Higelin) in de wind die stelt dat je je nooit het lot van een illegaal iemand mag aantrekken, laat staan dat je hem je telefoonnummer geeft. Alice die net een burn-out achter de rug heeft doet het toch, en de rest laat zich raden.
Na haar loodzware rol in Lars Von Triers Nymphomaniac, heeft Charlotte Gainsbourg tijdens de opnames van de nieuwe Wim Wenders tijd gevonden voor twee heerlijke Franse boulevardkomedies: 3 Coeurs met Benoit Poelvoorde en deze Samba. Door haar gestoorde houding denk je wel meerdere keren aan Joe (haar Nymphomaniac-personage), maar dat wordt mooi getemperd door de goedlachse Sy. Olivier Nakache en Eric Toledano schuwen de ellende niet die illegalen meemaken, maar Samba ligt nooit zwaar op de maag en er is altijd wel een oplossing in zicht. Een aanpak die misschien met de harde realiteit botst, alhoewel het duo erin slaagt om op entertainende wijze te tonen dat deze wereld oneerlijk is. Ofschoon het voor ondergetekende bijzonder moeilijk is om onpartijdig te blijven, kan niemand het feit negeren dat Charlotte Gainsbourg de beste actrice van dit moment is. Een wervelende komedie over een loodzwaar onderwerp, dat je af en toe doet schuddebuiken. Het bestaat, de titel is Samba en nog maar een voorbeeld dat aantoont dat Franse cinema echt wel anders (en vaak beter) is dan de rest!
Samba is vanaf nu uit op Belga Films, en dit zowel op dvd en Blu-ray met daarop een making-of van bijna een uur speeltijd.
Didier BECU
17/02/2015
---
---