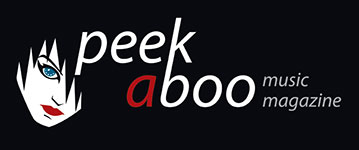 like this documentary review
---
MARTIN WILLIAM
The Fascinating World of Plants/De Fascinerende Wereld van de Planten
Movie
•
Documentary
Documentary
•
TV Series
[90/100]

TDM
16/02/2015, William LIÉNARD
---
For his new series about the world of plants, English biologist and documentary maker Sir David Attenborough for once doesn't fly to countless locations on five continents. Instead, he and his film crew visit the Royal Botanic Gardens of Kew on the banks of the Thames in London, where since the mid 19th century greenhouses were built for over 10,000 plant species from all over the world, and where they are kept in the best conditions. The complex also includes an impressive herbarium with more than one million dried plants and a seed collection of more than 30,000 species. Kew Gardens is the guardian angel of the oldest collection of plants in the world, but at the same time it is at the top of the scientific research concerning the origins and the preservation of plants. People in Kew Gardens are constantly working to protect rare and endangered species from extinction. It is the ideal place for such a documentary series.
In our perception plants are slow and boring. We use them for recreation (parks, woods) and decoration (ornamental gardens, indoor plants), we use them as raw material for industry (furniture, clothes, medicines, etc.), or we consume them (food), and because they have no brain or intelligence as we know it, they are on the bottom rung of the ladder. However, that image changes as we upgrade their timescale to ours, because theirs is a world of movement, competition and ingenuity as any other world, in which survival and propagation are the highest goals. In The Fascinating World of Plants Sir David Attenborough does away with such prejudices and he shows us a world that is at least as interesting and exciting as the world of humans and animals.
Life in the Wet Zone
David Attenborough begins his story in the Wet Zone of Kew Gardens, a giant glass greenhouse with plants that thrive in hot and humid regions on earth, especially in rain forests. 50 percent of all known plant species is native to tropical areas and they are the oldest land dwellers, because they were the first species that came out of the oceans to colonize shallow ponds and creeks along the coasts. As unicellular algae and fungi they created an environment in which bacteria could thrive, and they themselves evolved over millions of years to simple mosses and than to small plants with a waterproof membrane, allowing them to settle permanently on land. Around 300 million years ago, plants started their conquest of the dry zone, and 140 million years ago, they produced the first flowers to regulate their reproduction. Before that time, they called on the wind to disperse seeds, but that's a pretty inefficient way and it takes a lot of seeds to reach the goal. During the dinosaur era, water lilies were the first plant species to experiment with flowers, for which cooperation with insects was a necessary condition. In order to bring pollen to their destination, they were lured to the calyx with sweet nectar. Some plants developed unique colours and smells that lured a unique kind of insect or bird, because that was the best guarantee for a door-to-door service. How it all happened, we will probably never know, but it shows that plants are more versatile than we humans think.
Solving the Secrets
in order to get the proof they need, the camera men of David Attenborough's team rely on time-lapse, a technique to capture images at a very low speed and to show the result at normal speed afterwards. It is often used to catch fast movements which can not be detected with the naked eye. In the case of plants, the result is phenomenal, for if a time period is compressed from a few hours to a few seconds, we see that plants move: a flower opens in 3 seconds, seeds germinate and grow in 10 seconds, underwater plants catch mosquito larvae in a millisecond, meadow flowers fight for more space, climbers use their vulnerable lianas as lassos to find a foothold, bamboo grows at the speed of 1 meter per day in the direction of the roof of the jungle as an Apollo rocket, etc. It's breathtaking television.
To compensate for their immobility, plants have developed colours and scents and they use insects and birds as couriers. Birds are able to detect infrared light. They see flowers in a different way: what looks like a dot on a petal, is a runway to guide them to the nectar (and pollen) and one type of orchid is very creative, because the lower lip of the flower resembles the female of a very specific kind of bee, and the flower even spreads the fragrance of that female bee: no male bee can resist it! Some plants rely on bats for spreading their pollen, and so they emit the smell of rotting flesh, because that is exactly what attracts the critters. It sounds unbelievable, but in the course of millions of years, plants have developed symbiotic relationships with birds and insects for their reproduction.
Survival
Plants grow everywhere, even in the most inhospitable regions, and some species have succeeded in reducing their dependence on water to a minimum. David Attenborough provides evidence in the Princess of Wales Conservatory Department of Kew Gardens, where he treats us after sunset on a unique spectacle: the nocturnal flowering of cacti. Their flowers are wonderful and gigantic in proportion to their volume, but in the dark an additional effort is necessary to lure insects and bats. And to waste as little energy as possible, they bloom only one night. By the time the sun rises, the whole process is over. They grow in areas where it doesn't rain for months or even years. In order to avoid evaporation, they have a thick outer wall and the little moisture of the morning dew is sufficient to survive. And cacti use colours and scents too to make their flowers as attractive as possible for their visitors. Some species are hairy in order to protect the approaching nocturnal animals against their inch-long spines. Columnar Cacti often carry their flowers at the top, where bats can easily reach the nectar, and some species have flowers but for one particular species to guarantee a personalized deposit.
As the human population grows rapidly, plants are threatened in their existence. Fires and logging in rainforests are the cause of the extinction of some species, and the herbarium of Kew Gardens includes dried specimens that no longer exist in the wild. Therefore, a special collection of seeds was created. Seeds can survive long. In Egypt specialists even have germinated seeds from a 2000 year old pharaoh tomb! At Kew the seeds are kept in the best conditions (-20 ° C) and they are checked regularly. In this way, the extinction of the species can be limited to the minimum.
Spectacular and stunning, The Observer wrote in response to the presentation of this documentary series. Spell- binding TV, Country Life added, and the Sunday Mirror: breath-taking, while the Financial Times concluded that these documentaries are an absorbing tribute to the plant world. And The Daily Mail ended its commentary with an eulogy that we fully support: a wonderful Attenborough series.
Documentary/Documentaire
Uk, 2012
205 min. – 1.78.1 PAL – English/Engels DD 5.1
Subtitles/Ondertitels: Dutch/Nederlands
Extra: Behind the Scenes
William LIÉNARD
16/02/2015
---
Voor z'n nieuwe serie over het leven van de planten, hoeft de Engelse biloog en programmamaker Sir David Attenborough voor een keer niet naar ontelbare locaties op vijf continenten, maar volstaat het om met een uitgebreide filmploeg neer te strijken in de Royal Botanic Gardens of Kew op de oevers van de Theems in London, want daar zijn sinds halfweg de 19de eeuw serres verrezen waarin ruim 10.000 plantensoorten van over heel de wereld in de beste omstandigheden worden bewaard. Het complex bevat ook een indrukwekkend herbarium met meer dan een miljoen gedroogde planten en een zadencollectie met zaad van meer dan 30.000 soorten. Kew Gardens is de oudste verzameling ter wereld, maar tegelijk staat de instelling ook aan de top inzake wetenschappelijk onderzoek naar de herkomst en het bewaren van planten. Een hele afdeling is er bovendien voortdurend bezig om zeldzame en bedreigde plantensoorten tegen uitsterven te behoeden. De ideale plek dus voor een dergelijke documentairereeks.
In onze perceptie zijn planten traag en saai. We maken er gebruik van voor recreatie (parken, bossen) en versiering (siertuinen, kamerplanten), we gebruiken ze als grondstof in alle mogelijk industrietakken (meubels, kleren, medicamenten, etc.) of we consumeren ze (voedsel), en omdat ze geen hersenen hebben staan ze qua intelligentie op de onderste sport van de ladder. Dat beeld verandert evenwel als we hun tijdschaal naar de onze upgraden, want dan treden we binnen in een wereld van beweging, competitie en vindingrijkheid, waar overleven en zich voortplanten de hoogste doelen zijn, finaliteiten die ook in de dierenwereld tot de prioriteiten behoren en die in grote delen van de wereld nog steeds van toepassing zijn op onze eigen soort, want vaak vergeten we in onze comfortabele westerse samenleving dat wij een integraal onderdeel zijn van de deze planeet en dat de natuurwetten die er heersen dus ook op ons van toepassing zijn.
In De Fascinerende Wereld van de Planten rekent Sir David Attenborough af met onze vooroordelen en toont hij ons een wereld die minstens even boeiend en spannend is als die van mens en dier, en vanuit de Kew Gardens levert hij het bij momenten verbluffend bewijs.
Life in the Wet Zone
David Attenborough begint z'n verhaal in de Wet Zone van Kew Gardens, een gigantische glazen kas waar planten gedijen uit vochtige en warme streken op aarde, m.n. regenwouden. 50 procent van alle bekende plantensoorten is afkomstig uit dit soort tropische zones en planten zijn de oudste landbewoners, want ze verlieten als eersten de oceanen om ondiepe plassen en kreken langs de kusten te koloniseren. Als eencellige algen en schimmels creëerden ze een omgeving waarin bacteriën gedijen, en zelf evolueerden ze in de loop van miljoenen jaren tot eenvoudige mossen en vervolgens tot kleine plantjes in een waterdicht vlies, waardoor ze zich definitief op het land konden vestigen. Zo'n 300 miljoenen jaar geleden begonnen de planten aan hun verovering van het land en 140 miljoen jaar geleden produceerden ze voor het eerst bloemen om hun voortplanting te regelen. Vóór die tijd deden ze een beroep op de wind om zaden te verspreiden, maar dat is een vrij inefficiënte manier en het vergt heel veel zaden om het doel te bereiken. Tijdens het dinosaurustijdperk gooiden waterlelies het als eerste plantensoort over een andere boeg en produceerden bloemen, waarbij de samenwerking met insecten een noodzakelijke voorwaarde was. Om de pollen ter bestemming te brengen, werden die met zoete nectar naar de bloemkelk gelokt, waarbij ze via de pollen passeerden, die ze in het beste geval naar een vrouwelijke plant van dezelfde soort brachten. Om er voor te zorgen dat dat ook gebeurde, ontwikkelden sommige planten kleuren en geuren waarmee ze een unieke insectensoort aan zich konden binden, want op die manier was de deur-tot-deur-service uiteraard perfect gegarandeerd. Hoe het allemaal in z'n werk gaat, dat zullen we misschien nooit weten, maar dat planten veelzijdiger zijn dan wij mensen denken, dat staat als een paal boven water.
Solving the Secrets
Om dat te bewijzen doen de cameramannen van David Attenboroughs team een beroep op de zgn. time-lapse-techniek, een procedé om beelden tegen een zeer lage snelheid op te nemen en het resultaat achteraf versneld af te spelen. Het wordt vaak gebruikt voor snelle bewegingen die het blote oog niet kan waarnemen, en met betrekking tot planten leidt het tot fenomenale resultaten, want als een tijdspanne van enkele uren wordt samengedrukt tot een paar seconden, dan blijken planten wel degelijk te bewegen: een bloem die opengaat in 3 seconden, zaden die ontkiemen en zich naar het licht werken in 10 seconden, onderwaterplanten die muggenlarven vangen in een milliseconde (onzichtbaar voor ons oog, maar via vertraging perfect waar te nemen), weidebloemen die vechten voor meer ruimte, klimmers die hun broze lianen als lasso's in het rond slingeren op zoek naar een steunpunt, bamboe dat tegen een snelheid van 1 meter per etmaal groeit en dat via time lapse als een Apollo-raket naar dak van het oerwoud opstijgt, etc. Het is adembenemende televisie.
Wie niet snel is moet slim zijn, en om hun immobiliteit te compenseren hebben planten kleuren en geuren ontwikkeld, attributen om insecten en vogels te lokken en op die manier voor nageslacht te zorgen. Vogels kunnen infrarood licht zien en zij zien bloemen op een andere manier dan wij: wat niet meer dan stippen op een bloemblad lijken, zijn onder invloed van infrarood licht ware landingsbanen om de insecten naar de nectar (en dus naar de pollen) te leiden en één orchideeënsoort maakt het wel erg bont, want de onderlip van de bloem lijkt op het vrouwtje van een zeer specifieke bijensoort en de bloem verspreidt zelfs de geur van die vrouwelijke bijtjes: geen enkele mannelijke bij kan dát weerstaan! Planten die voor het verspreiden van hun pollen een beroep doen op vleermuizen, die verspreiden een geur van rottend vlees, want precies daar zijn de beestjes dol op. Het klinkt ongelofelijk, maar planten zijn in de loop van miljoen jaren een symbiose aangegaan met vogels en insecten om hun voortbestaan te garanderen.
Survival
Planten groeien overal, zelfs in de meest onherbergzame streken, en sommige soorten hebben hun afhankelijkheid van water tot een minimum herleid. David Attenborough levert het bewijs in de Princess of Wales Conservatory-afdeling van Kew Gardens, waar hij ons na zonsondergang trakteert op een uniek spektakel: de nachtelijke bloei van cactussen. Hun bloemen zijn wondermooi en gigantisch groot in verhouding tot het volume van de plant, maar in het donker moet er een extra inspanning geleverd worden om insecten, vogels en vleermuizen naar hun nectar te lokken. En om zo weinig mogelijk energie te verspillen, bloeien ze maar één nacht. Tegen de tijd dat de zon weer verschijnt, is het hele proces achter de rug. Ze groeien in streken waar het soms maanden- of zelfs jarenlang niet regent. Om verdamping te vermijden hebben ze een dikke buitenwand ontwikkeld en het weinig vocht van de ochtenddauw volstaat om te overleven. En ook cactussen gebruiken kleuren en geuren om hun bloemen zo aantrekkelijk mogelijk te maken voor bezoekers en sommige soorten hebben een soort van beharing opdat de nachtdieren zich niet zouden verwonden aan hun soms centimeterlange stekels. Zuilcactussen dragen hun bloemen vaak helemaal bovenaan opdat vleermuizen ze makkelijk zouden kunnen bereiken en sommige soorten hebben bloemen die maar voor één specifieke vogelsoort interessant zijn, waardoor er dus sprake is van een gepersonaliseerde service, want de pollen worden zekerlijk bij een cactus van dezelfde soort gedeponeerd.
Omdat wij mensen steeds meer ongerepte natuur inpalmen, worden planten in hun voortbestaan bedreigd. Bosbranden en houtkap in regenwouden zijn er de oorzaak van dat sommige plantensoorten uitsterven en in het herbarium van Kew Gardens zitten gedroogde exemplaren die in de vrije natuur nu al niet meer voorkomen. Daarom heeft men er een zadencollectie aangelegd. Zaden hebben namelijk de eigenschap dat ze heel lang kunnen overleven. In Egypte heeft men zaad laten ontkiemen uit farao-graven van voor onze tijdrekening. In Kew worden de zaden in de beste omstandigheden bewaard (bij – 20°C) en wordt regelmatig gecontroleerd of ze nog kiembaar zijn. Op die manier hoopt men te voorkomen dat soorten uitsterven.
Spectaculair and stunning, schreef The Observer naar aanleiding van de presentatie van deze documentaireserie. Spell-binding tv, voegde Country Life daaraan toe, en de Sunday Mirror: Breath-taking, terwijl The Financial Times oordeelde dat het hier een absorbing tribute betreft aan de plantenwereld. En De Daily Mail sloot z'n commentaar af met een loftuiting die we graag bijtreden: a wonderful Attenborough series.
William LIÉNARD
16/02/2015
---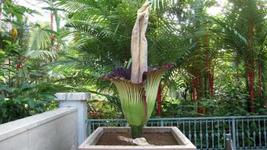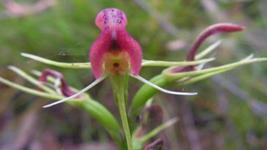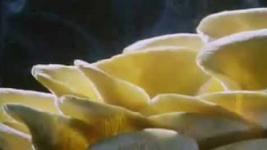 ---