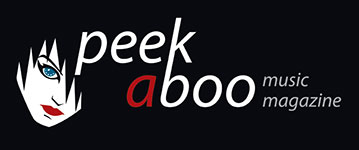 like this tv series review
---
HAVEN SEASON 4
Movie
•
TV series
Science Fiction
•
TV Series
E1
15/02/2015, Didier BECU
---
Over here it is a whole lot less, but in America (always keen on anything that comes from SyFy) the interest for Haven is enormous. It was recently announced that this series would stop this year, although the fans do not immediately have to mourn, because the last season will have 26 (!) episodes instead of the usual 13. For those who do not know Haven, this is just another series that is based on a novel by Stephen King (The Colorado Kid). At least, it is loosely based on his 52nd book, as the name King automatically attract extra viewers.
The name Haven refers to a fictional seaside town where former FBI investigator Audrey Parker (Emily Rose) is trying to maintain the order. Along with sheriff Nathan Wuornos (Lucas Bryant) and Duke Crocker (Eric Balfour), she already has endured a lot: in the third season there was even a kidnapping. Meanwhile, we know that this is no coincidence. The reason why they ended up in Haven, is because she has a connection with the so-called 'troubles", the supernatural phenomena. What else would you have expected from a King story?
Anyone who has a soft spot for Syfy series (known for cheap decors, mostly outdated special effects and sloppy over the top stories) will undoubtedly enjoy these 13 episodes, that each have a running time of 40 minutes. And it must be said, Haven is a lot better than the rest of the SyFy productions. You notice that the series is nearing its end, and of course all remaining questions have to be answered. For those who never saw an episode of Haven, it will be quite complicated to follow the story. The credibility of many plots will raise undoubtedly many eyebrows, but that is just typical for science fiction, especially if Stephen King is involved.
Anyway, fans ofh Haven, will want to know who or what Audrey is. The answer to that question is (almost) given in the fourth season that is now out on E One, only on DVD.
Didier BECU
15/02/2015
---
Bij ons is het een hele pak minder, maar in Amerika (dat sowieso verlekkerd is op alles wat van SyFy komt) is de belangstelling voor Haven ontzettend groot. Onlangs werd bekend gemaakt dat deze reeks nog dit jaar zou stoppen, alhoewel de fans niet meteen hoeven te treuren omdat het om 26 (!) afleveringen gaat, terwijl andere seizoenen (zoals dit vierde en dus voorlaatste) er maar 13 telt. Voor wie het nog niet zou weten, Haven is alweer zo'n serie die gebaseerd is op een boek van Stephen King (The Colorado Kid). Ten minste, losjes gebaseerd op zijn 52e boek, al was het maar omdat de naam King automatisch extra kijkers oplevert.
De naam Haven slaat op een fictief kuststadje waar voormalig FBI-detective Audrey Parker (Emily Rose) de orde probeert te handhaven. Samen met sheriff Nathan Wuornos (Lucas Bryant) en Duke Crocker (Eric Balfour) heeft ze al het een en ander doorstaan, in het derde seizoen zelfs een ontvoering. Ondertussen weten we dat dat niet geheel toevallig is. De reden waarom ze in Haven is terechtgekomen heeft alles met de zogenaamde troubles te maken, bovennatuurlijke verschijnselen. Maar ja, geen mens die wat anders had verwacht in een King-verhaal.
Wie te vinden is voor SyFy-reeksen (goedkope decors, verouderde special effects, slappe verhaaltjes) zal zonder twijfel genieten van deze 13 afleveringen,met elk een speeltijd van iets meer dan 40 minuten. En het moet worden gezegd, Haven is heel wat beter dan de rest uit de SyFy-stal. Je merkt dat de reeks haar einde nadert, en natuurlijk moeten alle onbeantwoorde vragen worden beantwoordt. Wie tot dusver nog geen aflevering van Haven zag, zal waarschijnlijk het ingewikkelde scenario niet kunnen volgen. De geloofwaardigheid van heel wat plots zal zonder twijfel heel wat wenkbrauwen doen fronzen, maar dat is nu eenmaal typisch voor sciencefiction, zeker als daar ook nog eens de naam van Stephen King bijkomt.
Maar goed, wie eens aan Haven begon, wil nu ook eenmaal weten wie of wat Audrey is. Het antwoord daarop krijg je (bijna) in het vierde seizoen dat nu uit is op E One, alleen op dvd.
Didier BECU
15/02/2015
---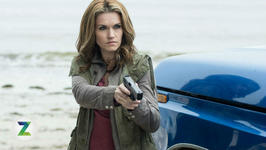 ---