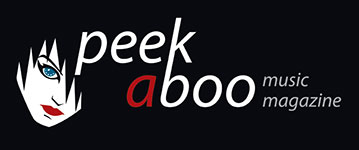 like this tv series review
---
Defiance Season 2
Movie
•
TV series
Science Fiction
•
TV Series
Universal Pictures
31/10/2014, Didier BECU
---
If you ever have the courage to watch SyFy for a few days, you will probably need more than one aspirin to wash away the headache. Indeed, te amount of garbage is quite high, but there are some better productions as well and Defiance is one of those. In Europe its popularity is minimal, in the USA this science fiction series did quite well and was followed by a videogame.
The situation can be compared with the one created by Gene Roddenberry in the Star Trek universe. In 2046 things are not going well. Our planet is invaded by inhabitants from the solar system Votan. The biggest problem however is that this group consists of Castithan, Irathient, Indogene, Liberata, Sensoth, Gulanee and Volge: seven different breeds with different habits. The humans have had a hard time with the intruders. A succession of wars has turned the earth into a desolate desert. The sole place where there is peace between aliens and humans is Defiance, a city, buit on the ruins of Saint Louis. Of course not everyone has the same good intentions, if not so this series wouldt have been 10 boring hours. However, Defiance isn't a topper in its genre. The scripts are too weak, the performances too bland and the special effects are not exactly mind blowing.
Niles Pottinger (James Murray) is the new mayor. New bosses mean new rules, with all known consequences. Former mayor Joshua Nolan (Grant Bowler) is too busy looking for his disappeared daughter Irissa (Stephanie Leonidas) and as soon as she's back (don't say you would have expected something else!), the residents of Defiance want him back in function.
Defiance is not bad and apart from the shortcomings even quite enjoyable for fans who want to be in another dimension. But a more accurate search may eventually lead to a better series than this one, because Defiance is doomed to end up down your enormous DVD stack.
Technical specifications:
Length: 540′
Image: 1.78:1
Sound: French Dolby Digital 5.1 and English Dolby Digital 5.1
Subtitles: English, French, Dutch, German
Extras:
Season one alternate ending
Deleted scenes
Gag reel
Defiance: The Lost Ones minisodes
Jesse does Defiance
Didier BECU
31/10/2014
---
Wie het ooit aandurft om enkele dagen de programmering van SyFy te volgen (gek zijn doet inderdaad soms zeer), zal zich ongetwijfeld een hoedje schrikken met wat voor rommel deze televisiezender de sciencefictionfan probeert te paaien. Soms zijn er evenwel reeksen die iets beter scoren. Defiance is er daar eentje van. Bij ons is deze serie niet zo populair, maar in Amerika loopt men er wel warm voor en er is zelfs een gelijksoortig videospel op de markt.

Eigenlijk lijkt de situatie verdraaid veel op die die door Gene Roddenberry in zijn Star Trek-universum is gecreëerd. We zitten in het jaar 2046 en moeder aarde is ondertussen door de bewoners van het zonnestelsel van de Votans overrompeld. Het probleem is dat deze bevolkingsgroep uit een brede waaier van soorten bestaat: de Castithan, de Irathient, de Indogene, de Liberata, de Sensoth, de Gulanee en de Volge. Zeven rassen die elk hun eigen gewoontes en cultuur hebben. De mensheid heeft problemen gehad met de indringers, want er woedde een bikkelharde oorlog waardoor de hele wereld er als een desolate woestijn uitziet. Alleen in Defiance (een stad gebouwd op de ruïnes van Saint Louis) is men erin geslaagd om de verschillende rassen vredig samen te laten leven, ook al proberen verschillende individuen daar een stokje voor te steken. Gelukkig maar, anders zou Defiance tien vervelende uren zijn geworden, niet? Dat is het gelukkig niet. De serie is wel geen topper in zijn genre want daarvoor zijn de scenario's wat te zwak, de acteerprestaties te houterig en de special effects net iets te oubollig.

Niles Pottinger (James Murray) is ondertussen de nieuwe burgemeester van het stadje. Nieuwe bazen betekenen nieuwe wetten, met alle gevolgen. Joshua Nolan (Grant Bowler) die eerder al het stadshoofd was, heeft zijn handen vol als hij op zoek gaat naar zijn verdwenen dochter Irissa (Stephanie Leonidas). Maar eens die terug is gevonden (wat dacht je?), willen de inwoners van Defiance hem opnieuw als ordehandhaver.

Defiance is zeker geen slechte reeks en ondanks de gebreken zelfs ideaal voer voor fans die graag in een andere dimensie vertoeven. Wie zijn lat wat hoger legt, vindt wel wat beters op de markt, want daarvoor is de reeks net niet genoeg een topper.

Technische specificaties:

Speelduur: 540′
Beeld: 1.78:1
Geluid: Frans Dolby Digital 5.1 en Engels Dolby Digital 5.1
Ondertiteling: Engels voor doven en slechthorenden, Frans, Nederlands, Duits
Extra's:
Season one alternate ending
Deleted scenes
Gag reel
Defiance: The Lost Ones minisodes
Jesse does Defiance
Didier BECU
31/10/2014
---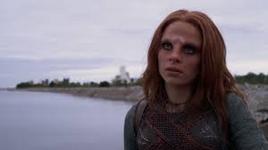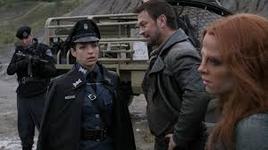 ---