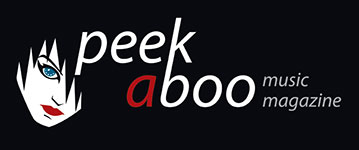 like this tv series review
---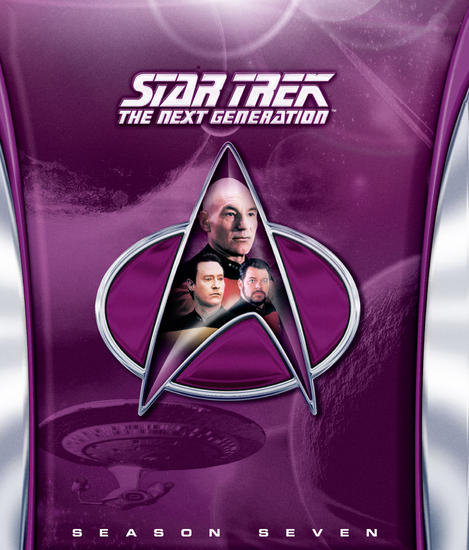 STAR TREK, THE NEXT GENERATION SEASON 7
Movie
•
TV series
Science Fiction
•
TV Series
Universal Pictures
12/01/2015, Didier BECU
---
The most difficult question is whether you are a Trekkie or a Star Wars fan. A wise man replies of course that he is a hybrid, because the two are equally interesting, although Trekkies still tend to glorify Gene Roddenberry 's stories because they are scientifically precise. Well, fact is that the adventures of the USS Enterprise NCC-1701 feel more Shakespearean than the Lucas universe, but it remains equally fascinating and exciting. Although Star Trek has become one of the most famous (perhaps the most famous) series ever, in the 60s there was a lesser enthusiasm for the adventures of William Shatner and Leonard Nimoy. After three seasons the series were stopped and subsequently sold to numerous smaller TV stations. Suddenly Star Trek became one of the most watched series ever, and the fans were screaming for more. Finally, in 1979, Universal decided to make a film, directed by Robert Wise. The result was lambasted by the press, but 11 films were made and above all, they caused a huge revival. The result was that Star Trek got a second life on television too. From 1987 on Star Trek: The Next Generation was aired. As the title suggests, new characters appeared, men who made voyages hundred years later with the ongoing mission to explore strange new worlds, to seek out new life and new civilizations, to boldly go where no one had gone before.
A total of 178 episodes were made over 7 seasons. It took a while, but now all seasonsare released on Blu-ray. We do not write it often, but this release (it appeared earlier as a beautiful DVD edition) does have an extra value. The Blu-ray had to be a feast for the fans (and it is), and even their wishes were granted. The best example is that the original 1.33: 1 image was retained. The entire series was rescanned (frame per frame !) and there were many elements recolored because the original resolution was too low. And then of course there is the sound that is restored in a DTS-HD Master Audio 7.1 format.
We do not know how many man hours it took to do this gigantic work, but the result is astounding and so innovative that it is an unforgettable experience, even if you already have all the seasons on DVD in your collection.
The seventh season is the last in line. Contrary to what you might think, for Star Trek: The Next Generation this has become an advantage. The series was indeed growing and it is no secret that the first seasons were a bit daft (read: some bad episodes and silly characters).
The final section consists of 25 episodes including the final legendary episode All The Good Things, that reached a filled stadium in Toronto! Both the fans and the press were ecstatic about the seventh season. Five episodes were nominated for an Emmy and that means something, right?
Star Trek: The Next Generation has its detractors (let us be honest about that), because some say it is too stiff. That might be the case, but you will not see a series of this caliber anywhere (in the golden days of the television series ). Thanks to these reissues, Star Trek: The Next Generation is nothing less than a total new experience. We bet you feel equally sad as when the last episode was sent in May 1994!
The seventh season of Star Trek: The Next Generation is now out on Blu-ray via Universal.
Didier BECU
12/01/2015
---
De moeilijkste vraag is of je een Trekkie of een Star Wars-fan bent. Een verstandig mens antwoordt natuurlijk dat hij een hybride is, want de twee zijn minstens even interessant, alhoewel Trekkies toch de neiging hebben om de verhalen van Gene Roddenberry een extra meerwaarde te geven omdat ze wetenschappelijk verantwoord zouden zijn. Nou ja. Feit is dat de avonturen van de USS Enterprise NCC-1701 wat meer shakespeariaans aanvoelen dan het Lucas-universum, maar minstens even fascinerend en spannend zijn. Ofschoon Star Trek vandaag één van de beroemdste (misschien wel de beroemdste) series ooit is, was men in de jaren 60 heel wat minder enthousiast over de avonturen van William Shatner en Leonard Nimoy. Na drie seizoenen (en buiten prime time) werd de reeks stopgezet en nadien aan tal van kleinere stations verkocht. Plotseling werd Star Trek één van de meest bekeken series ooit en schreeuwden de fans om meer. Uiteindelijk besloot Universal om in 1979 Robert Wise een langspeelfilm te laten draaien. Het resultaat werd door de pers neergesabeld, maar leverde toch 11 films op en vooral: een onvoorstelbare revival. Het gevolg daarvan was dat Star Trek ook op televisie een tweede leven kreeg, vanaf 1987 werd Star Trek: The Next Generation uitgezonden. Zoals de titel laat vermoeden, gaat het wel om andere personages: de mannen die honderd jaar later met de overbekende intro "Space, the final frontier. These are the voyages of the Starship Enterprise. It's ongoing mission: to explore strange new worlds, to seek out new life and new civilizations, to boldly go where no one has gone before." aan hun missie begonnen.
In totaal zijn er 178 afleveringen gemaakt, verdeeld over 7 seizoenen. Het heeft een tijdje geduurd, maar nu zijn alle seizoenen op Blu-ray verschenen. We schrijven het niet vaak, maar deze release, die eerder al in een prachtige dvd-uitgave verscheen, heeft wel degelijk een meerwaarde. De Blu-ray zou een festijn worden voor de fans (en dat is hij ook), daarom is ook rekening gehouden met hun wensen. Het beste voorbeeld daarvan is dat men het oorspronkelijke 1.33:1-beeld heeft behouden. De gehele serie is opnieuw (beeldje per beeldje!) ingescand en er zijn heel wat elementen opnieuw ingekleurd omdat de oorspronkelijke resolutie te laag was. En dan is er natuurlijk ook het geluid dat in een DTS-HD Master Audio 7.1-formaat is gerestaureerd.
We willen niet weten hoeveel manuren dit gigantische werk heeft gekost, maar het resultaat is ronduit verbluffend en zo vernieuwend dat het een onvergetelijke ervaring wordt, zelfs al heb je al de seizoenen reeds op dvd in je collectie zitten.
Het zevende seizoen is dus het laatste in de rij. In tegenstelling tot wat je zou denken, is dat voor Star Trek: The Next Generation een voordeel. De serie moest immers groeien en het is geen geheim dat de eerste seizoenen vaak met de mantel der liefde worden bedekt (lees slechte afleveringen en karakters die nog volop verloren liepen).
Het laatste luik telt 25 afleveringen waaronder de laatste legendarische aflevering All The Good Things, waarvoor in Toronto zelfs een stadion (!) volliep! Zowel de fans als de pers waren in de wolken over het zevende seizoen. Vijf afleveringen werden genomineerd voor een Emmy en dat wil toch wat zeggen, niet?
Star Trek: The Next Generation heeft zijn tegenstanders (laat ons daar eerlijk over zijn), want het zou allemaal wat te stijf zijn. Dat is het misschien wel, toch zie je vandaag (in de gouden dagen van de televisiereeksen) zelden een serie van dit kaliber. Dankzij deze heruitgaven kun je Star Trek: The Next Generation niet alleen herbeleven, maar ook het als een nieuwe ervaring beschouwen. Wedden dat je je na de laatste aflevering even triest voelt als in mei 1994 toen het doek definitief viel?
Het zevende seizoen van Star Trek: The Next Generation is nu uit op Blu-ray via Universal.
Didier BECU
12/01/2015
---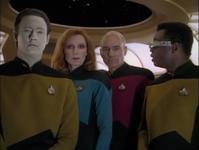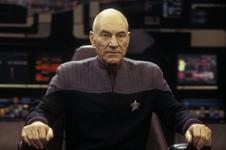 ---